Choosing The Right Kids Tablet PC
How to Choose the Right Kids Tablet PC
Do you have teens, kids, or toddlers at home? If yes, then kids tablet PC is a must-have gadget in your home. Tablet PCs are great not only for entertainment purposes but also play a key role in the initial learning of the kids. Various brands offer several tablet PCs with different specs and features. If you are not a tech person, choosing the right tablet PC for your kid may become a little challenging. For example, if you have no idea about the HDMI output in your card reader, you won't be able to buy an appropriate tablet PC. In the same way, there are other essential things that you must know to choose the right tablet.
Don't fret; we have this handy kids tablet PC buying guide that will help you know how to buy a perfect tablet for a kid.
What is Kids Tablet PC?
Before anything else, you must know the basics of a tablet PC, especially if you are not tech-savvy. It might sound a bit silly, but many people still don't know what separates a tablet from a smartphone and a laptop. In a few words, a tablet PC is a compact portable computer. It is dissimilar from a smartphone because you cannot usually receive or make calls on your tablet. In the same way, you also don't have the keyboard as you have on a laptop. Kids tablet PC allows you to browse the internet, receive and send emails, download apps, and watch videos.
When it comes to apps, you will have access to millions of computer applications on a tablet. You can install apps on a tablet from the official app store based on the OS of the tablet PC. For instance, if you buy an Android tablet, you will have access to apps, games, and more content on the official Android App Store. On the App Store, you can find thousands of educational apps for your kid's learning.
Tips to Buy a Tablet PC for Your Kid
There is no specific rule for buying a tablet for kids. The tablet PC you buy for a kid might not be suitable for another child. You can buy an iPad if you are already using other Apple devices and need a new tablet. You can easily find child-friendly tablets from the market that your little ones can use easily. Here are some important tips that can help you choose the right tablet for kids.
Water-Resistant Tablets
Young kids are clumsy. They drop, bump, and split things. Therefore, tablet brands keep these facts in mind when designing Kids tablet PC. You can even find tablets with multiple color protective cases. However, these tablets come with a couple of year warranty, but you still need to invest only in water-resistant tablets. So, it is important to make sure that you are buying a tablet PC that would resist water exposure in the shape of accidental liquid spills.
Storage and Operating System
Tablets for kids usually come with either Android or Apple operating systems. Both operating systems have different app stores. You can download and purchase content, such as games and apps via these app stores. We recommend you buy a tablet with the same OS as one of the other devices you have in the house for compatibility. Android is more user-friendly, so you can choose this OS for the kids.
Tablets come in different built-in storage capabilities. Moreover, some tablets also allow you to extend the storage with external cards. You may buy a tablet PC with limited storage to save money, but this may surprise you with a quick consumption of the storage space. It will be frustrating to delete apps frequently due to less storage in a tablet. Therefore, you must purchase a tablet with sufficient storage space.
Screen Size
The tablet PC screen size is an important consideration to make. Kids tablet PC usually comes with smaller screens (7-10 inches). A key benefit of smaller screens is that they are less expensive than the bigger screen tablets. Bigger screen tablets provide a more satisfying viewing experience, but the small hands of your kids can easily hold smaller tablets. Therefore, always choose a tablet between 7 – 10 inches of screen size.
Battery Life
Tablets come with different battery capacities. It is extremely frustrating when a device is draining the battery too fast. How frustrating it would be for your child when the tablet shuts down during the gameplay because of low battery? Therefore, it is essential to see how long the tablet's battery lasts. A reliable tablet PC battery must last for 7 to 9 hours of continuous use. It is also important to know that some advanced apps drain batteries quicker than regular apps. If you use one of such apps, then make sure to get a tablet with a higher capacity battery.
Weight of the Tablet
Most parents carry tablets on the move, so it is essential to know how much extra weight you can carry in such situations. You must invest in a lightweight tablet that your kids can hold easily. However, incredibly lightweight tablets are expensive than tablets with heavier weights.
Read Reviews
Before you buy Kids tablet PC of any brand, it is important to know the top tablets for kids in the market. You can find the list of the most popular tablet PCs for children by doing a little online research. Read online reviews about the best tablets for kids to know the best models in the market. It should help you know the most reliable tablet in terms of quality and features.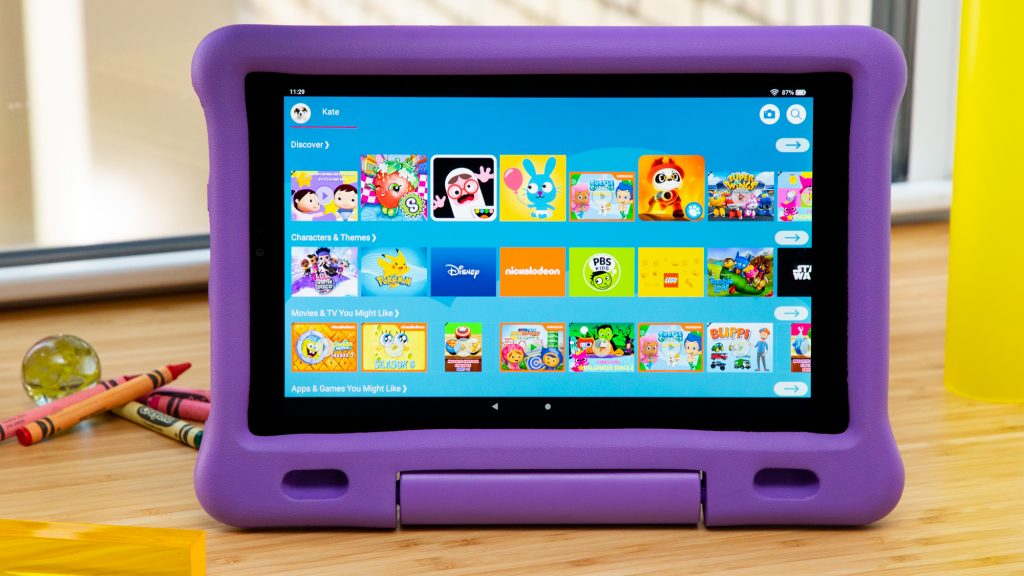 Final Words
Tablets have become an essential part of every home, especially homes with children. They play a great role in the learning and development of the kids at an early age. When looking for a tablet PC, there are certain things that you need to focus on. The key factors to keep in mind when buying a tablet include the operating system, storage space, RAM, screen size, and battery capacity. Never invest in a low-quality tablet just to save money. Remember that low-quality tablets from unreliable brands would break down too early. High-quality or highly reliable tablets last longer, making your investment secure in the long run.
You can find various high-quality tablet PCs for your kids here.
Describe Your Needs In Detail!
We will carefully evaluate your needs and give professional solutions.
Free Inquiry