Industrial Tablet PC Solutions
Industrial tablet PCs combine the advantages of a laptop with those of a mobile phone. It is widely used in factory automation, warehouse management, medical, retail, transportation and other industries, so it's usually designed with reinforcement, dust, moisture, corrosion, and radiation protection to make sure work is done smoothly in the harsh environment of the field.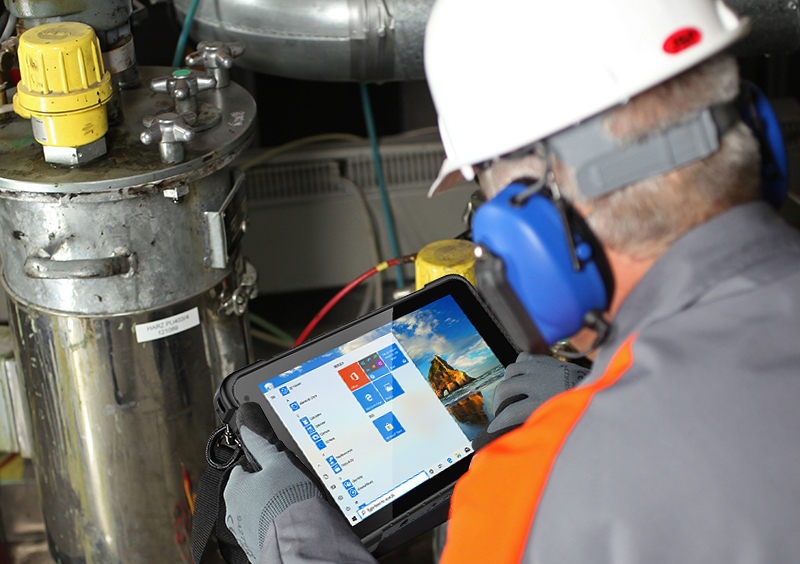 Solution in Factory
In factories, it mainly involves the digital and intelligent transformation of the equipment, and the interconnection and intelligent management of production facilities.
In this regard, the sensor network of various production facilities and the wireless network of the operator can be seamlessly connected through the industrial tablet PC. And the unified IoT connection management platform can connect the terminals, sensors, etc. to carry out effective management and remote control. The collected data and equipment operating status could be displayed in real-time to guarantee efficiency.
At present, industrial tablet PCs have been widely used in the whole process of production line transformation, production data collection, equipment operation status monitoring, and production safety management.
1) Production Line Transformation
Aiming at real-time data collection, monitoring, programming operation and real-time display in the factory production line. It's demanding on the interface and processor platform of the industrial tablet PCs, which requires to have access to various external devices, and which has great durability and sensitivity.
2) Data Control
Most factories now use highly automated and intelligent CNC machine tools, smart robots, etc. Industrial tablet PCs can support human-computer interaction, with a simple operation interface and command operations.
3) Equipment Operation Status Monitoring
In the automatic monitoring of equipment, the equipped industrial tablet PC can collect the operating data in real-time, monitor the equipment status, and support fault warning settings.
4) Production Safety Management
The industrial tablet PCs support extended modules, which can realize functions like face recognition, card reader, UHD camera, etc. according to different configuration requirements, and is compatible with access control, scanning, monitoring and other systems. This guarantees the safety and productivity of the factory management.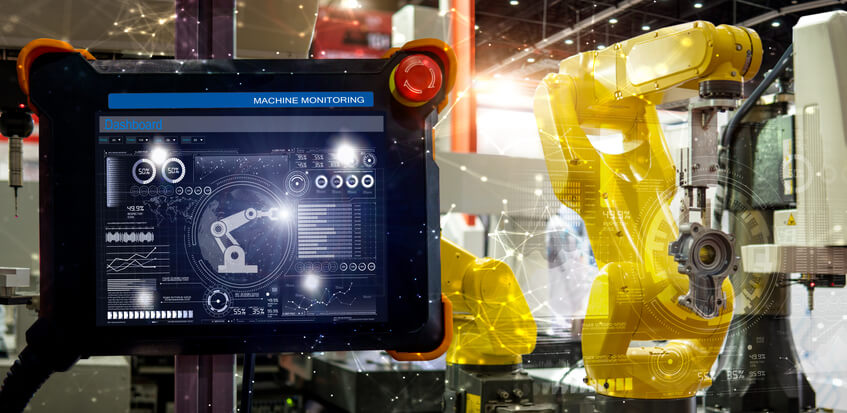 Solution In Surveying & Mapping Industry
With the rapid development of computers, ground surveying instruments and digital surveying software, digital surveying & mapping has gradually replaced traditional manual methods, becoming the main way in surveying and mapping production, water conservancy and hydropower engineering, and land management. Difficult and harsh work in this industry requires industrial tablet PCs to operate well under such an environment. And our solution perfectly solves this problem.
1) Fast Access To Data
In surveying & mapping work, quick access to online data is very important. Our industrial tablet PCs with long-distance WIFI and a global 2G/3G/4G even 5G network can ensure that you can easily manage and maintain data no matter where you are.
2) Sunlight Readable Screen
The important aspect of the solution in this industry is how easily readable it is under direct sunlight. You don't even need to crack up the brightness to the max to see what's on the screen. Viewing angles are equally pleasant, and your coworkers will have no problem understanding what you have to show them even if they don't stand directly in front of the tablet.
3) All-day Battery Life
Our solution provides long-lasting performance of the battery, which ensures you no need to worry about your work would be interrupted by power-off anymore.
4) Accurate Positioning
To obtain critical geographic and topographical data, accurate positioning is vital for surveying & mapping field operations. Our solutions can support different kinds of GNSS, including GPS, GLONASS, Galileo, Beidou and other regional systems, which can perfectly solve this problem.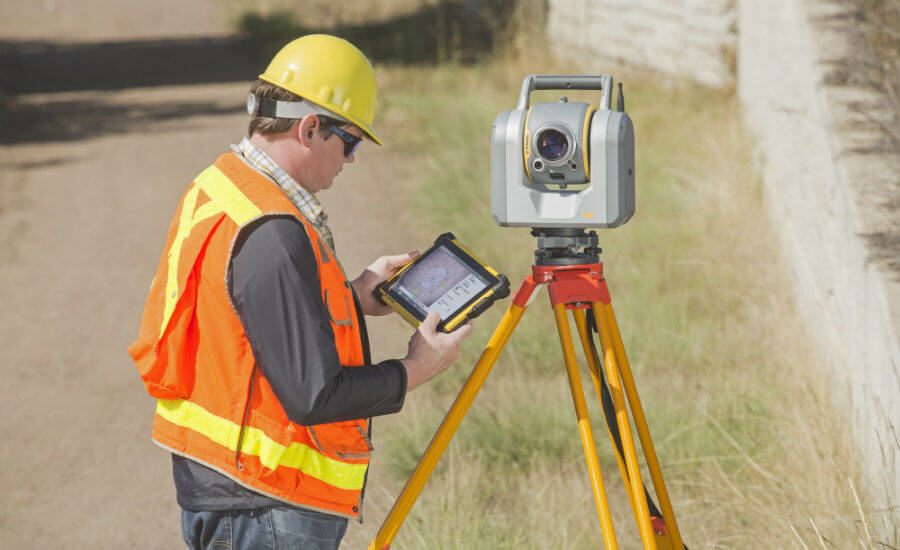 Features
In short, the industrial Tablet PC is an excellent tool in the field. It can provide features as follows:
1) Portable
Industrial tablet PCs are easy to carry and hold while operating, which facilitates work in the field. Some industrial tablet PCs even come with handles and backhand straps.
2) Resistance to wear and tear
Any industrial tablet PC must have a rating of IP54 or higher. Such a rating is assurance that the device is highly protected from damage from dust or water.
And it's also hardened for tough manufacturing environments and will continue to operate despite extreme temperatures and falls onto hard surfaces.
3) Long Battery Life
Industrial tablet PCs with a durable battery allows a full day of fieldwork, which makes sure the data won't lose in the field. Some products are also installed with hot-swappable dual batteries to ensure continuous operation.
4) Add-ons
One such example is a barcode scanner. A barcode scanner can be added to most tablets by purchasing a scanner that connects through the USB port. In addition, there are some tablets that a barcode scanner can be built directly in.
Except for that, RFID technology, LTE mobile network, and hot-swappable batteries are just a few others that can be used with the right tablet.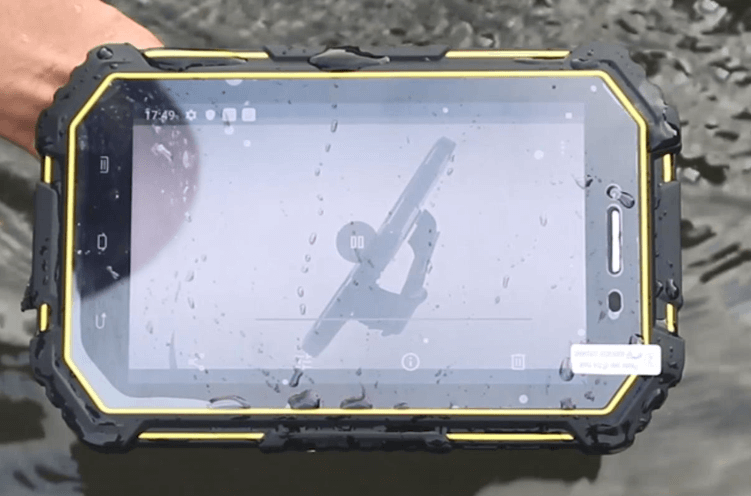 If you want to start enjoying the benefits of a customized solution for an industrial tablet PC, please feel free to contact us!
Describe Your Needs In Detail!
We will carefully evaluate your needs and give professional solutions.
Free Inquiry