PoC Solution–Making work more efficient
With the rapid development of the information age and 5G networks, people's work is becoming increasingly complex, and communication needs to be more varied and customized. In some industries such as hotels, restaurants, supermarkets, and property management, only voice communication can no longer meet the daily needs. People urgently need multimedia services such as videos, pictures, and real-time positioning to improve efficiency convenience.
CWELL's PoC communication solutions, relying on the public network, provide users with multiple types of communication services such as audio and video intercom, multimedia data, and integrated command and dispatch, to meet the diverse business needs of users in different industries and help users enjoy free and efficient communication.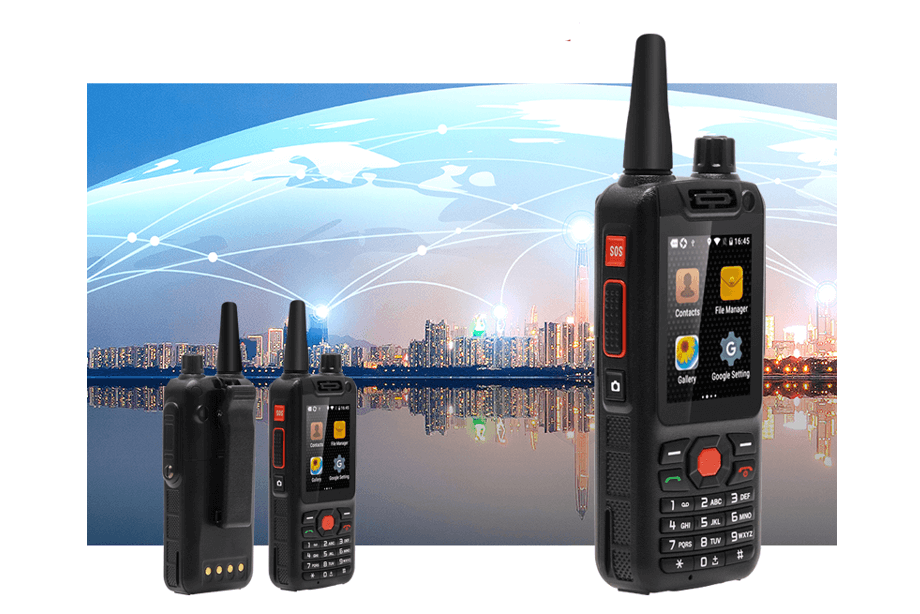 What is PoC?
PoC stands for Press-to-talk Over Cellular. It is the technique of using the mobile phone network to make calls that behave like conventional two-way radio with instant access and one-to-many calls but with the advantage of the worldwide coverage of the Cellular phone networks, GSM, 3G, 4G, and 5G etc.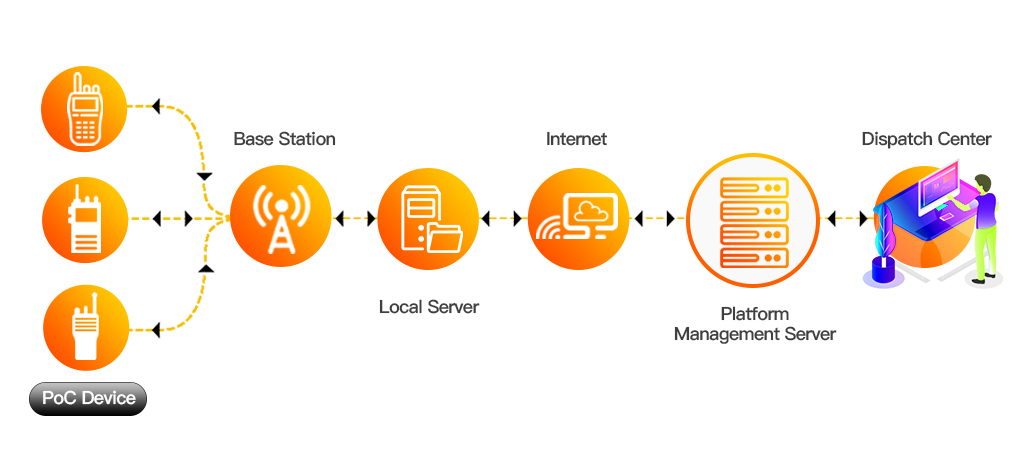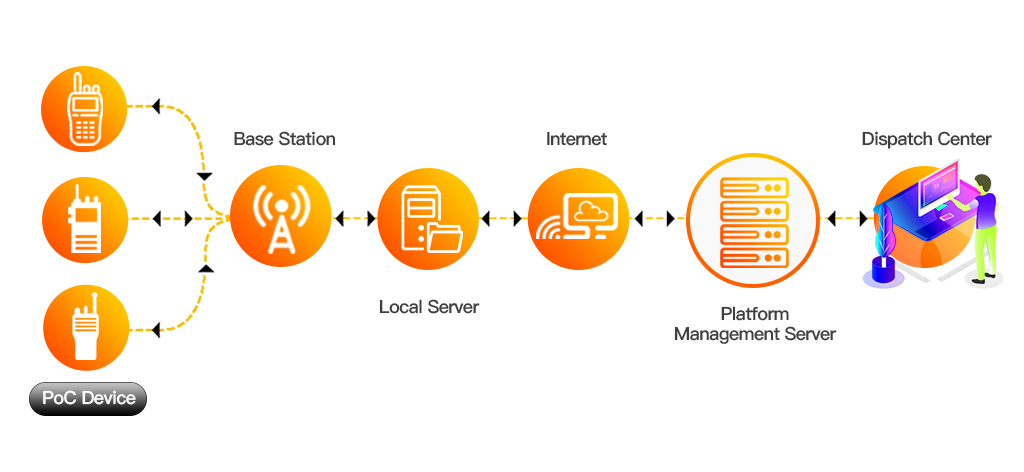 PoC Communication Solution
1) Virtually Unlimited Range
Using advanced public mobile communication technology, the PoC solution provides 2G/3G/4G/WIFI communications. Users enjoy unlimited communication services regardless of distance and move freely without having to stay within the range of the radio signal. This can have the potential to expand your business without any limits and increase productivity.
2)Voice Call
It's digital compression, safe and efficient. Advanced digital communication technology is used to provide trunking communications features such as private calls, group calls, temporary calls, priority calls, etc. Built-in voice management module supports voice recording and playback.
3)Location Services
Many PoC devices have built-in GNSS receivers, which allow you to view the real-time location of each PoC device, playback of historical tracks, geofencing setting etc. This PoC solution empowers you with real-time dispatching, efficient interaction, and accurate and effective task management.
4)Picture Transmission
On-site picture transmission is widely used in equipment inspections, field evidence collection, healthcare, etc. Pictures with information like time, location, and terminal user data can be sent back to the database and dispatch console in real-time, and can also be distributed to other users or devices. The pictures that are sent back from the sites can be kept by structured storage in the database for searching and statistical analysis.
5)Video Streaming
High-definition video real-time streaming is the core business of broadband multimedia command and dispatch, which is widely used in an emergency, on-site evidence collection, and remote decision-making assistance. For instance, when encountering emergencies, frontline medical staff remotely enables experts to understand the details of the patients on the scene more clearly through video streaming.
6)Instant Message
Based on the user interface capabilities of smart terminals, instant messages in rich text format are also important means of command and dispatch. Although voice call is fast and real-time, the instant message has its unique advantages in command and dispatch operations based on event triggers and combined with information systems. In some scenarios, "silent dispatching" is also conducive to maintaining a good working environment and reducing the labour intensity.
Choose CWELL! Choose a suitable and pleased PoC solution. Please feel free to contact us!
Describe Your Needs In Detail!
We will carefully evaluate your needs and give professional solutions.
Free Inquiry