How to Choose The Best Rugged Tablets?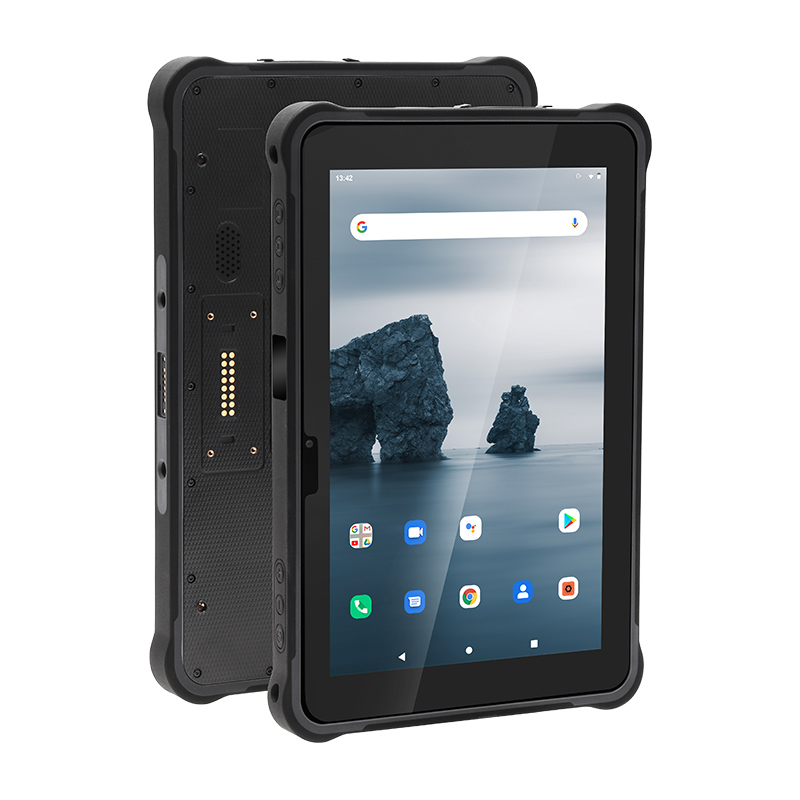 Your guide to the latest and best rugged tablet you can buy. Check out our reviews and buying guide for the best rugged tablets this year, whose operating system includes Windows and Android.
WinPad W108 10.1 Inch 8GB RAM Ethernet IP67 Rugged Industrial PC Tablet Windows 10 Pro
This is the latest rugged tablet with Windows system we have launched so far. The specification is as followed:
1) Intel N4120 Quad Core Processor
2) Windows 10 Pro Operating System
3) IP67 Waterproof
4) 8 GB RAM+128 GB eMMC
5) Built-in 7.6V/5000mAh Battery
6) 1000M Ethernet/RS232 Port
7) TPM 2.0 Data Encryption
8) 4G/Fingerprint/Barcode Scanner/GNSS/NFC Optional
CWELL is dedicated to providing enterprises with cost-effective advanced windows solutions. The rugged tablets are expected to become your reliable partner no matter where you work, and they are expected to improve your work efficiency. Although this is a basic device, we also hope it could be helpful for your business.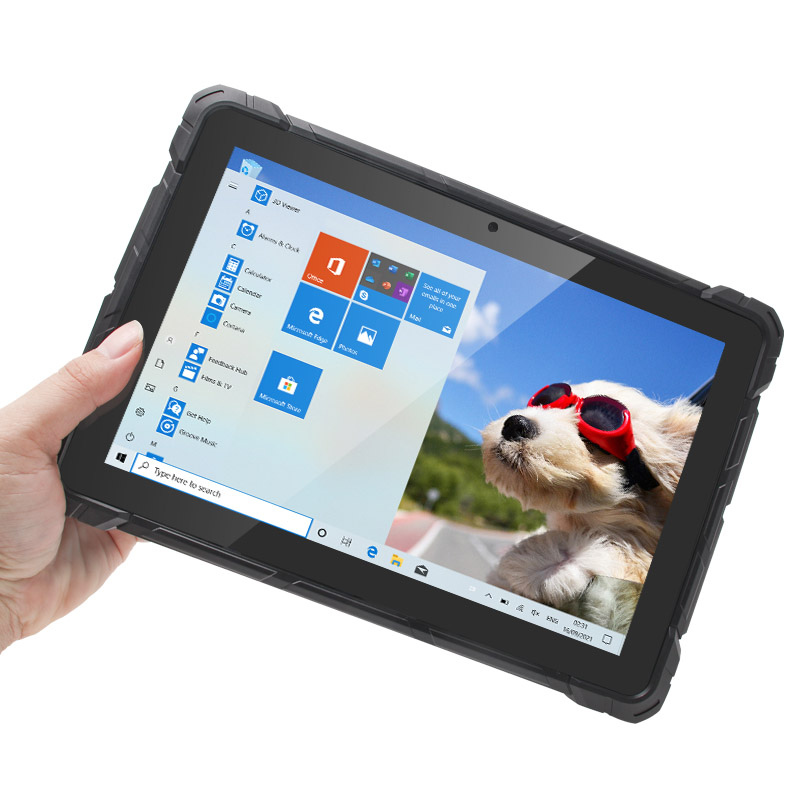 WinPad W87 8 Inch Touch Screen Intel IP67 Waterproof Industrial Rugged Tablet Windows 10
This Windows Rugged tablet has a rugged design and IP67 waterproof/dust-proof rate/ It's ideal for harsh industrial environment. And it can withstand moisture, extreme temperatures, drops, shocks, vibration, rain, dirt, mud, sand, water, altitude and humidity.
It has an Intel Cherry Trail Z8350 Quad core CPU and an Intel HD Graphics Gen8 GPU. And it allows for high speed running of multiple tasks.
This battery's capacity is 5500mAh, which allows a full day of fieldwork, without worrying about data loss in the field.
QCOM P2000 PRO Snapdragon IP67 Waterproof
1) IP67 Waterproof
2) 4 GB RAM/64 GB ROM
3) Built-in NFC
4) Removable 11000mAh Battery, Quick Charge 3.0
5) Snapdragon 625 Octa Core Processor
6) 8MP Front+16MP Rear Double Cameras
7) 2W Loud Speaker
8) Built-in uBlox M8N GNSS Chipset
9) RFID/2D/F9P Optional
The Android rugged tablet QCOM P2000 PRO is built with Snapdragon 625 Octa Core Processor with IP67 Waterproof. It is definitely more of a basic productivity and entertainment tablet than a laptop replacement.
The Android rugged tablet: UTAB T11 PRO 10.1 Inch 450 Nits
1) Android 11.0
2) IP67 Waterproof
3) MT6771 Octa Core
4) 4GB RAM+64GB ROM
5) 2.4GHz/5GHZ Dual Band WiFi
6) 10.1 Inch 450nits FHD IPS Screen
7) Hot Swap 10,500mAh Dual Batteries
8) 5MP Front camera+13MP rear camera
9) GPS/GLONASS/BDS Navigation
10) Built-in NFC Module
UTAB T11 PRO is a great choice for industrial workers thanks to its excellent display(450 Nits), solid Octa Core processor, and decent battery life.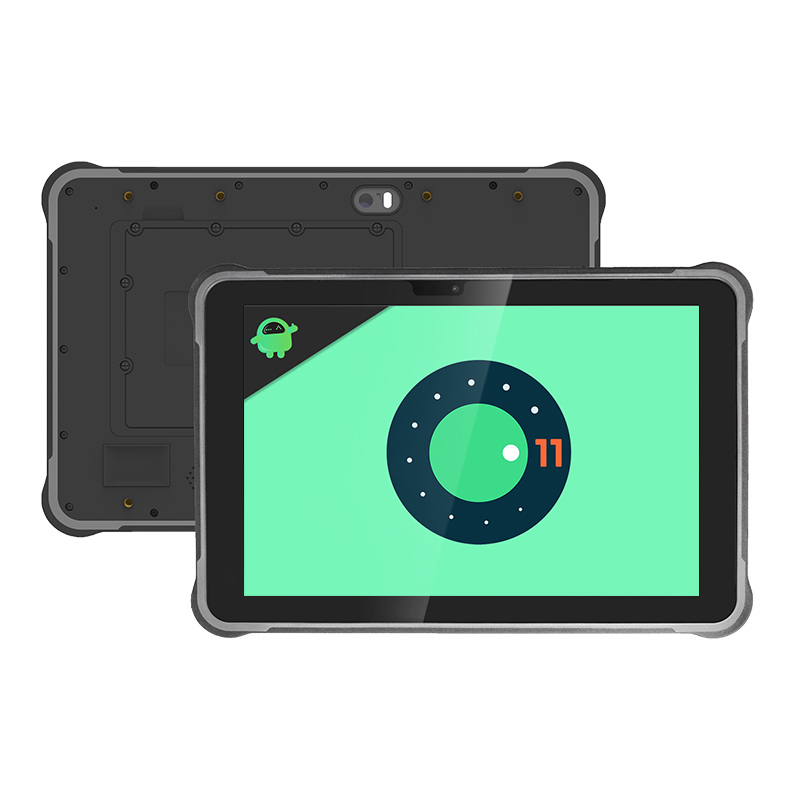 Best Android rugged tablet: UNIWA T85S 8 Inch Kiosk Mode Rugged IP67
MT6762 Octa Core Processor
2) 8 Inch Corning IV Glass Screen
3) IP67 Waterproof
4) 4GB RAM+64GB ROM
5) Removable 8000mAh Battery
6) NXP548 NFC
7) 2D Scanner Optional
8) Charging Dock Optional
We have UNIWA T85S 8 Inch Kiosk Mode Rugged IP67 Tablet Industrial Android PC with 2D Scanner. Its rugged design and IP67 waterproof and MIL-STD-810G makes it withstand extreme environment. And the 8000mAh Li-Po battery allows it a full day of fieldwork. You can have no worries about data loss in the field.
Apart from these, it can be customized the 2D scanning module. If you need to manage your products or warehouse, it will be a option.
If you would like to learn more about the rugged tablet, please click here. And you are always welcome to contact us!
Describe Your Needs In Detail!
We will carefully evaluate your needs and give professional solutions.
Free Inquiry