The Top 6 Android Barcode Scanners in 2023
A reliable barcode scanner is one of the most pressing needs of companies today. These handheld devices streamline identification and tabulation tasks for various business functions such as inventory, tracking, and logistics.
Android devices are particularly ideal due to their familiar and user-friendly interface. Here we've compiled a list of the best Android barcode scanners of 2023.
1. UNIWA M598 Pro 5.0 Inches IP65 Waterproof 2D Barcode Scanner
The UNIWA 598 Pro is a powerful, rugged device that will meet every business need. This rugged PDA offers a unique productivity-boosting angled barcode reader. This lightweight is only 260 grams, which means workers won't have a hard time maneuvering around areas in your indoor floor operations or outdoor assignments. Furthermore, this device is powered by Android 11, Octa-core processor, NFC, 4 GB RAM/64 GB of storage and a lot more.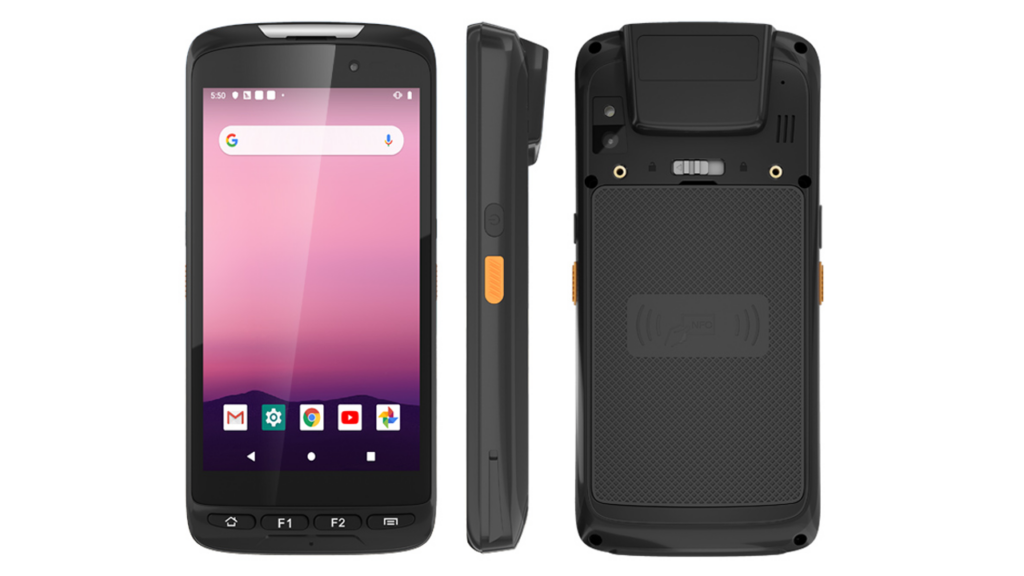 Features:
Operating System: Android 11
Ruggedness: IP65
Display Size 5" anti-scratch IPS capacitive screen
Processor: 2.0GHz MT6762 octa-core
Storage: 4 GB RAM / 64 GB storage
Camera: 13MP back camera with flash, 5MP front camera
Battery Life: 4,000 mAh Li-Po battery
Connectivity: Wi-Fi, BT, 4G, GPS, GLONASS, BDS, A-GPS
Additional Features: NFC
Optional Features: Charging dock, BT handheld controller
2.UNIWA V5S 5 Inch Rugged Handheld Fingerprint 2D Reader Scanner Android Barcode PDA
UNIWA V5S is an excellent choice as a rugged device with a barcode scanner. This device is enterprise-ready, allows real-time connectivity for important operations and is efficient in capturing data inside or outside. Scanning intensive kind of work will benefit greatly from this rugged device. It supports 4G network, BT, Wi-Fi, and GPS/BDS/GLONASS. It runs on the Android 12 platform, and it's powered by MT6765, Octa-core processor, fingerprint reader, 4 GB RAM/64 GB of storage and a lot more.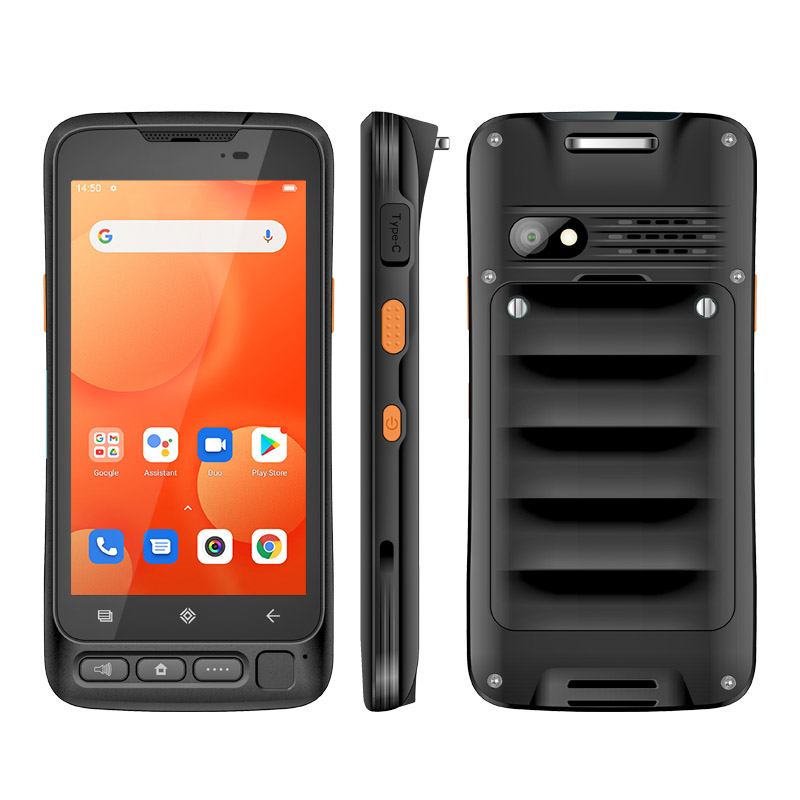 Features:
Operating System: Android 12
Wireless Connectivity: 4G LTE, Wi-Fi, BT 5.0, GPS, BDS, GLONASS
Display Resolution and Size: 5" IPS capacitive screen
IP67 dust and water-resistant certification
Display Resolution: 1280 x 720
Removable 4,000 mAh battery
Support fingerprint unlock
Optional features: NFC, RFID
3.UNIWA HS002 Slim Handheld Mobile 2D Laser QR Code Android PDA Barcode Scanner
UNIWA HS002 is a versatile, rugged barcode scanner that offers a variety of features. This product promises to deliver more than enough computing power for businesses who are searching for a reliable handheld mobile that has a barcode reading capability. And it can be integrated with a 1D or 2D barcode scanning. This lightweight rugged is easy to carry even for long periods. In addition, since it is IP66 waterproof, your workers won't have to worry when using this tablet in harsh environments.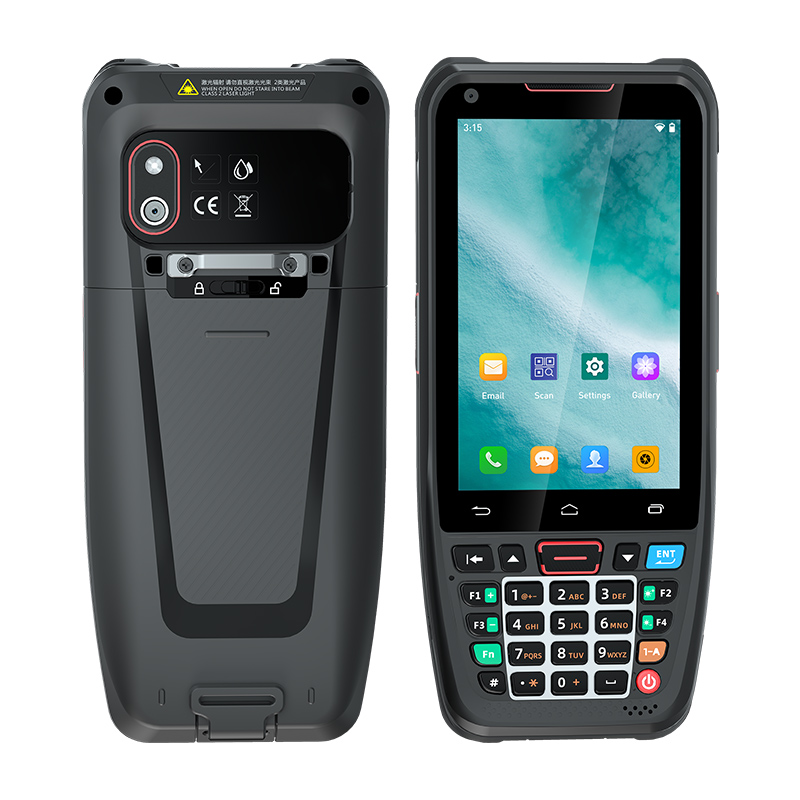 Features:
Operating System: Android 10
Rugged: IP66 ruggedized
Display Size: 4" TN capacitive touch screen
Processor: MT6739 Cortex A53 Quad-core CPU
Storage: 2 GB RAM 16 GB storage
Camera: 8 Megapixel rear camera, 5 Megapixel front camera
Battery: 4,500 mAh battery
Connectivity: 4G, Wi-Fi dual-band (a/b/g/n/ac), BT 4.0, GPS, A-GPS
Optional feature: NFC, 1D barcode scanning
4.UNIWA V350 Handheld Rugged Android 12 2D Barcode Scanner with NFC and T9 Keyboard
If you are looking for a reliable and excellent rugged device, the UNIWA V350 should be a top consideration. Workers will enjoy this device, it is easy to use and has military-grade toughness. UNIWA V350 is an Android handheld operating system.
Workers will have all the computing power that they need while on the go. This device can withstand harsh environments including harsh weather, dust, drops, and will encourage your workers to be productive.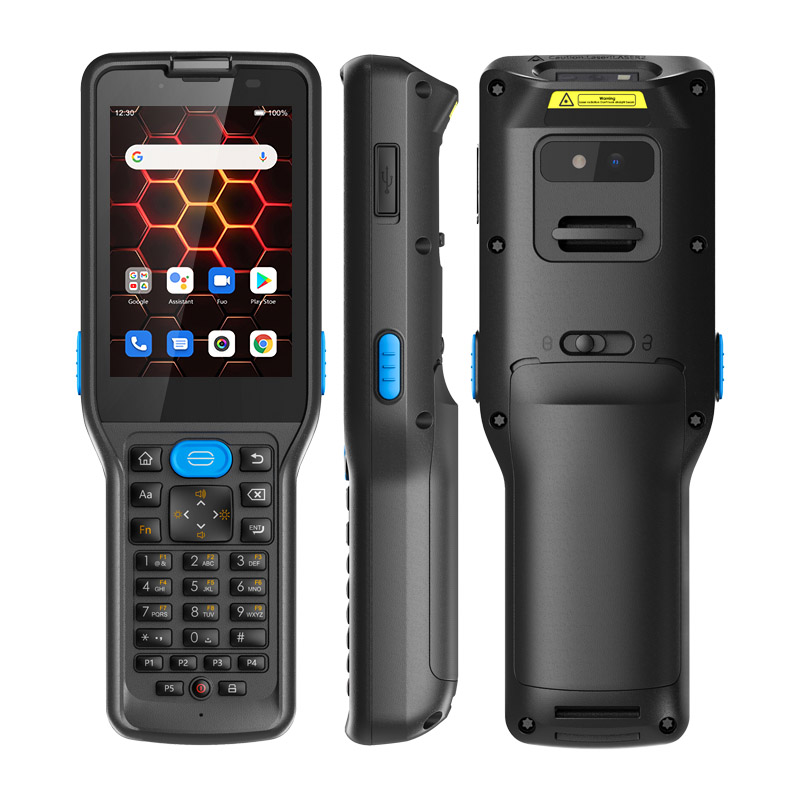 Features:
Operating System: Android 12
Wireless Connectivity: 4G, Wi-Fi dual band, BT 5.0, NFC, GPS/A-GPS/BDS/GLONASS, dual SIM
Display: 3.5-inch capacitive touch screen, support glove mode
Ruggedness: MIL-STD-810H. 1.8 m drop. IP65 dust and water-resistant certification
Humidity: 5%~95%, no condensation
Removable 3.7V/5200mAh Li-ion battery, support 9V/1.67A quick charge & docking charging
5. UNIWA S9000 Android 9.0 NFC RFID 2D Reader Handheld PDA Barcoder Scanner with Display
The UNIWA S9000 will help your team perform their tasks even in the harshest and most extreme environments. It comes with incredible ruggedness and connectivity. With a 5-inch screen size, this tablet is popular among field and warehouse workers who need to see the details quick. With its compact design, the UNIWA S9000 is a mobile device that allows every worker to be efficient.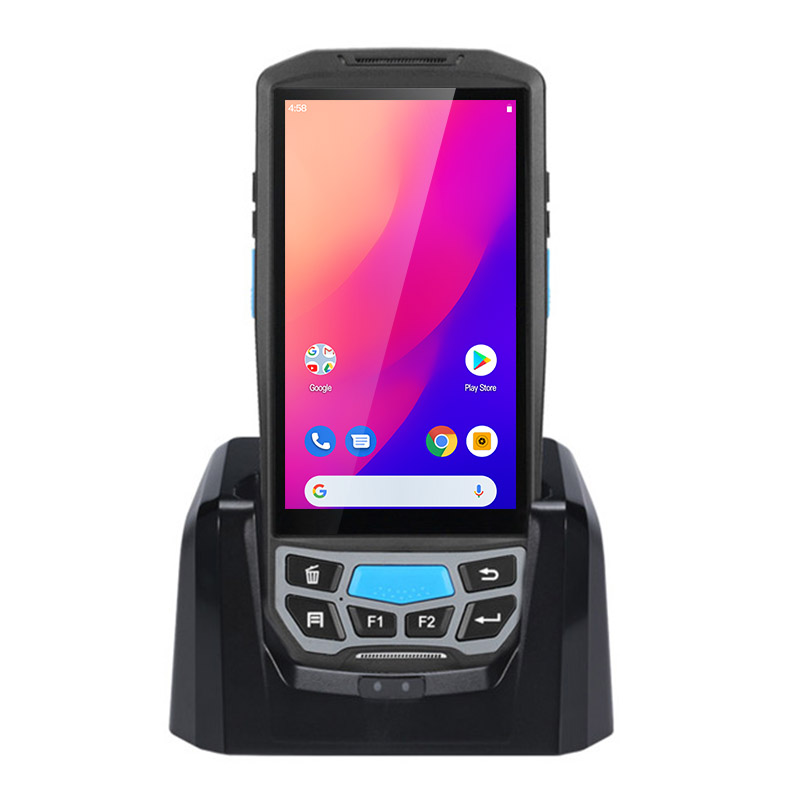 Features:
Operating System: Android 9.0
Processor: MT6761 Cortex A53 quad-core, 2.0GHz
Connectivity: Dual SIM multi-carrier data support with
Barcode Scanner: N6603 2D Scanning Module, 1D scanning module (optional): MINDEO SE966/ Honeywell N4313
Removable 3.7V/4,800mAh Li-Po battery
All-weather IP66 Dust and Water-resistant design
Stand 1.2 m drop
Operating temperature: -20℃~55℃; Storage temperature: -40℃~70℃
6.UNIWA NR6001 6 Inches Screen IP66 QR Scanner 5G NFC Android Mobile OEM Smartphone
The UNIWA NR6001 is a truly excellent rugged handheld. This device promises to be lightweight, slim, and powerful, which is great for any kind of industry. It features an octa-core processor, lithium-ion polymer battery, and 4G & 5G network. In addition, since it is IP66 waterproof, your workers won't have to worry when using this device in harsh environments.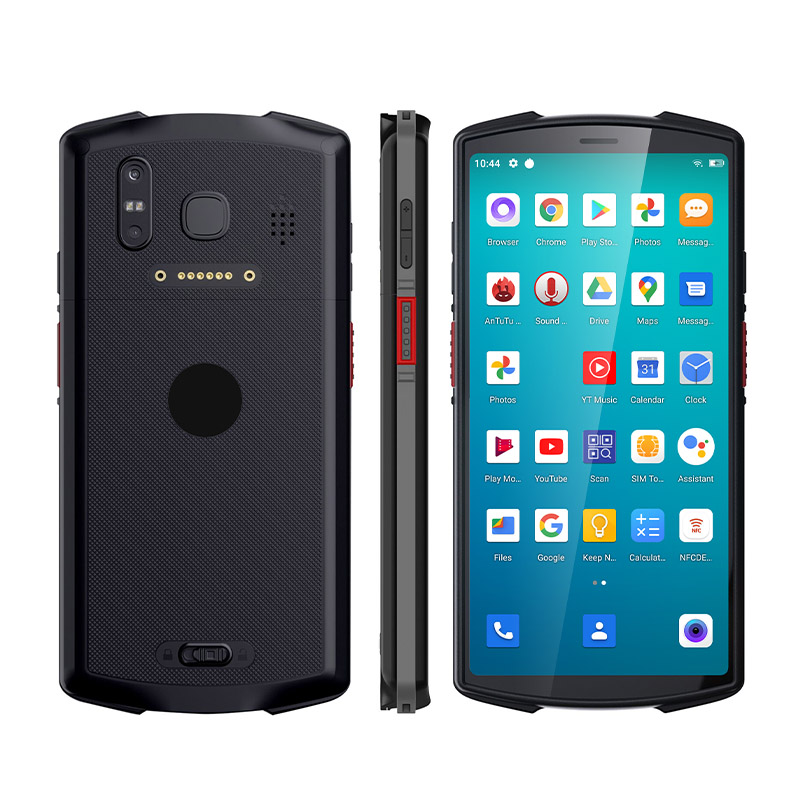 Features:
Operating System: Android 10
Processor: MediaTek Dimensity T720 Cortex-A76/A55 octa-core, 2.0GHz
Memory: 4 GB RAM + 64 GB ROM
Display: 5.99-inch water drop IPS capacitive screen, 2160*1080
Battery: 4200mAh Li-Po battery, support 27W quick charging
Camera: Rear camera 16MP+2MP with AF, flash, anti-shake, macro shooting; front camera 5MP
Support Fingerprint unlock
Connectivity: Wi-Fi, BT5.0, NFC, GPS, A-GPS, GLONASS, BDS, Galileo, dual SIM
Do you have any questions about which barcode scanner to get? Or are you looking to get a quote? Reach out to CWELL TECHNOLOGY.
We will respond as soon as possible!
Describe Your Needs In Detail!
We will carefully evaluate your needs and give professional solutions.
Free Inquiry