The Best Windows Rugged Tablets in 2023
In our previous article, we have introduced the best Android rugged tablets in 2022 that we CWELL can provide. (Please click The 5 Best Rugged Tablets in 2022).
As we all know, apart from the Android operating system, there are Windows and iOS operating systems. iSO has never been used in rugged tablets, so we don't talk about it here today.
Rugged Windows tablets are another important tool for many businesses, portable and versatile. As a result, it is a great substitute for laptops or desktop computers. In this article, we will take a look at some of the best rugged Windows tablets in 2023.
We have listed down some of the best rugged Windows tablets in 2023.
1. WinPad W86H 8 Inches Touch Screen Waterproof Rugged Windows 10 Tablet PC with SIM Card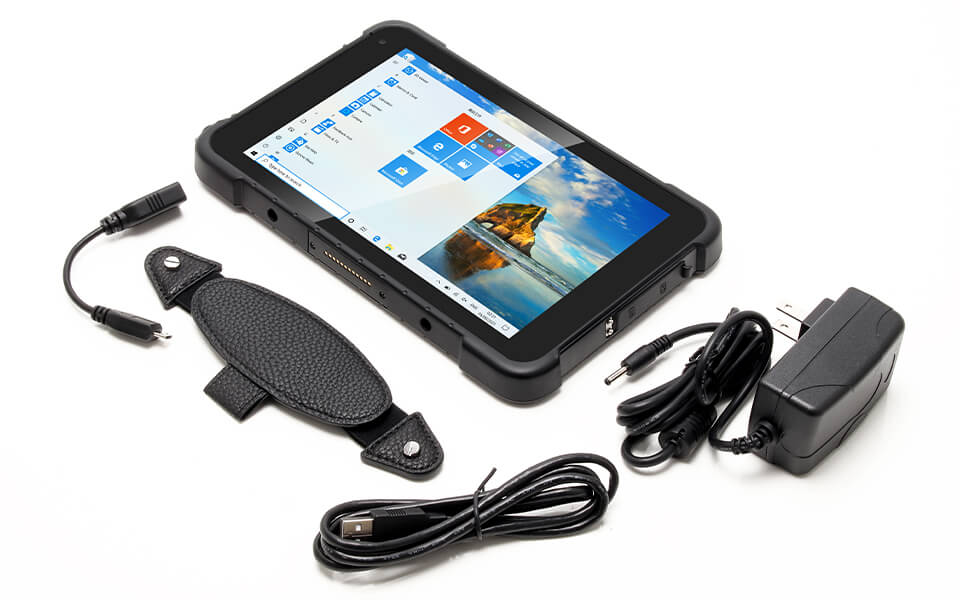 Weight: 630g | OS: Windows 10 Home | Screen size: 8.0-inch | | Dimensions: 228 mm x 145 mm x 16.5 mm | Resolution: 1200 x 800 pixels | Storage: 128 GB | Battery: 8500mAh | Rear camera: 5MP | Front camera: 2MP | CPU: Intel Cherrytrail Z8350 | RAM: 4 GB
+ Very rugged and well protected
+ Anti-scratched IPS capacitive touch screen
On the top of our list is one of the most popular rugged Windows tablets on the market today. The WinPad W86H is a portable, versatile and rugged Windows 10 tablet. It promises to deliver the digital transformation that every business is looking for.
Powered by the powerful Intel Cherrytrail Z8350 processor, it also features IP67 water and dust protection, along with MIL-STD-810G standard compliance for shock, vibration, and drop.
You can choose the customized scan function based on your application requirements, which is for the worker's convenience.
2. WinPad W107 10.1 Inches USB i5 i7 8GB RAM 256 GB LTE Windows Industrial Rugged Tablet PC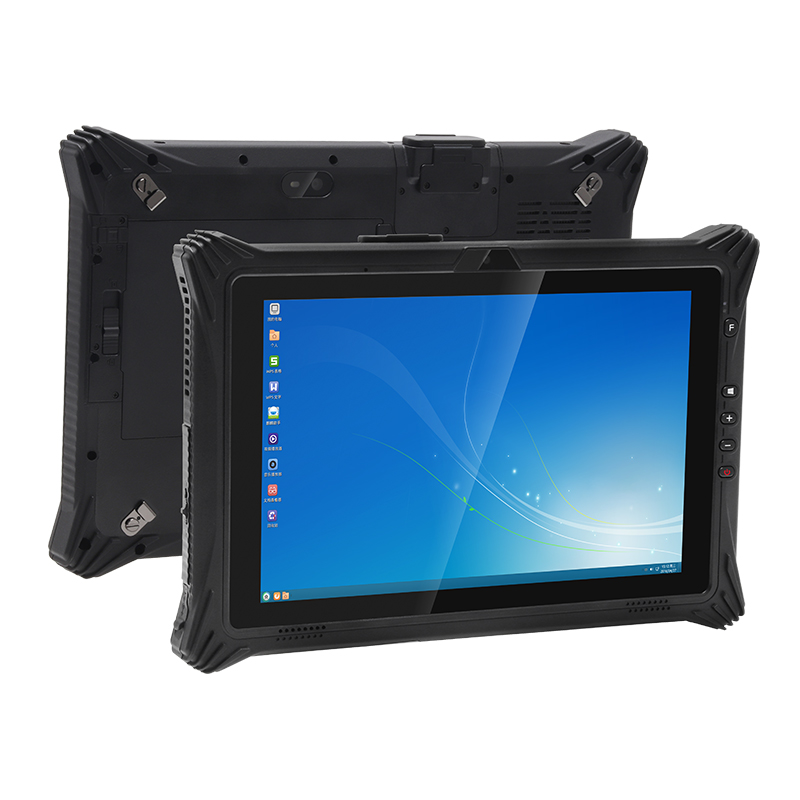 Weight: 1390g | CPU: Intel® Core™ i5-8250U quad-core 4M Cache, 3.4GHz | OS: Windows 10 Home | Screen size: 10.1-inch | Dimensions: 290 x 196 x 22 mm | Resolution: 1920 x 1200 pixels | RAM: 8 GB | Storage: 128 GB
+ Good Screen Size
+ Great CPU features
The WinPad W107 rugged tablet lives true to its name by providing you an extra-rugged and durable tablet experience, perfect for taking with you to worksites or to warehouses. The tablet can withstand 1.22 m drop, and it features both MIL-STD-810G and IP65 ratings for protection from other environmental hazards.
However, in spite of all this added durability, the Panasonic still manages to remain lightweight and portable, which is a huge plus. This is even more surprising considering the fact that the battery is large enough to provide all-day power. This is similar to what you'd find with the best gaming tablets.
The rugged Windows tablet houses a powerful Intel processor that keeps everything running smoothly, which is a nice addition. With this processor, you'll get seamless access to the Windows operating system for more comprehensive work applications. Besides, the tablet offers 128 GB of internal storage, with option to expand it to 256 GB/512 GB.
All in all, the rugged tablet is easy to use and reliable for long-term applications. The screen is bright and can be operated while you're outside, which is rare to find in ruggedized tablets. For the scan function, you might also be interested in customizing it with 1D or 2D scanning. Above all, it's a good choice for the many industries.
3. Windows W15H 10 Inches 1000 Nits 4G IP65 Waterproof Outdoor Rugged Tablet PC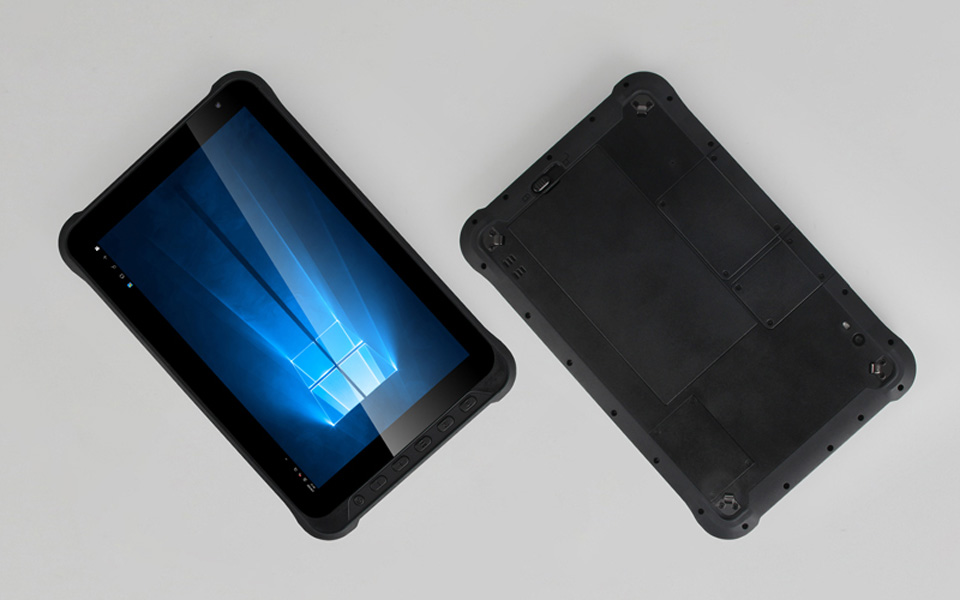 Weight: 1068g | OS: Windows 10 | Dimensions: 280 x 180 x 20.5 mm | Resolution: 1280 x 80 pixels| CPU: Intel Cherrytrail Z8350 quad-core@1.44GHz | Screen size: 10.1-inch | Storage: 64 GB | Battery: 5000mAh | Rear camera: 5MP | Front camera: 2MP | RAM: 4 GB
This tablet is built to be rugged, and it's evident in not only its name, but its 10.1-inch outdoor readable, anti-scratched touchscreen and rugged design. It's rated IP65 for maximum protection against dust, dirt, and water ingress. In addition, it is drop-tested to withstand a 0.8-meter drop, and temperature tested from 14 degrees to 122 degrees Fahrenheit.
But its bright screen is what really makes this rugged tablet stand out on our list. Its 1820 x 800 resolution screen is viewable in direct sunlight at 1000 nits of brightness, making it the perfect tablet for using out in the field or on factory floors.
It's also equipped with 2G/3G/4G network, so it can get priority access to fast, reliable, and high-capacity LTE networks.
Other great tablet features include a 5 MP rear camera and a 2MP front camera, Wi-Fi IEEE 802.11 a/b/g/n/ac, and Windows 10 operating system.
4. WinPad W108 10.1 Inches 8 GB RAM Ethernet IP67 Rugged Industrial PC Tablet Windows 10 Pro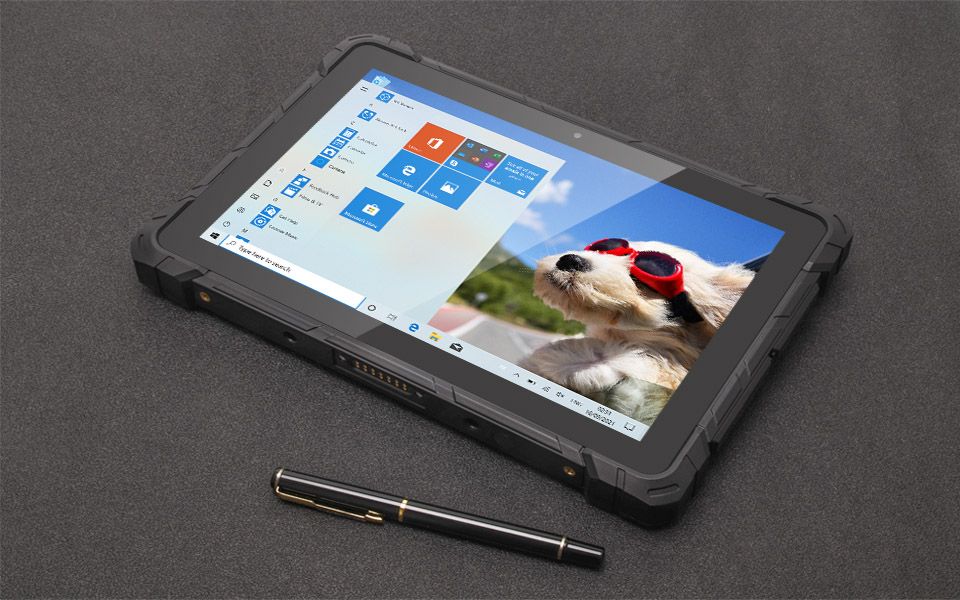 Weight: 1150g | OS: Windows 10 Pro | Dimensions: 280 x 184 x 26.5 mm | Resolution: 1280 x 800 pixels | CPU: Intel Gemini lake N4120 Quad-core | Screen size: 10.1-inch | Storage: 128 GB | Battery: 5000mAh | Rear camera: 5MP | Front camera: 2MP | RAM: 8 GB
With a 10.1-inch screen, this Wi-Fi tablet (4G LTE option is also available) operates on Windows 10 Pro and includes BT and Ethernet as well. It comes with 128 GB of storage, expandable up to 512 GB via a TF memory card. It is also equipped with a 5MP rear camera and 2MP front camera.
In terms of durability, this tablet is ideal for those working in the field thanks to the MIL-STD-810G grade durability and IP67 that protect it against just about anything, from inclement weather to extreme temperature, dirt, dust, water, humidity, drops, shocks, and more. Fingerprint biometric access, NFC and 2D barcode scanning are also optional. You can customize according to your need.
5.WinPad W81F 8 Inches 2 GB RAM Wi-Fi IP65 Waterproof Rugged Tablet PC Windows 10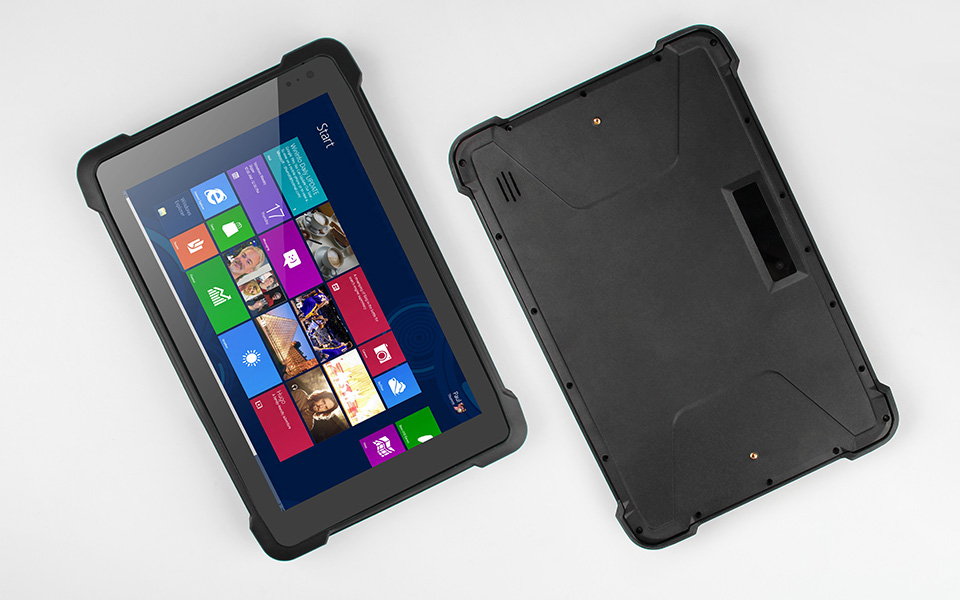 Weight: 650g | Dimensions: 227.5*150*21 mm | OS: Windows 10 | Screen size: 8-inch | Resolution: 1280 x 800 pixels | CPU: Intel Baytrail-T Z3735F quad-core, 1.33GHz~1.8GHz | RAM: 2 GB | Storage: 32 GB | Battery: 6000mAh | Rear camera: 5MP | Front camera: 2MP
+ Extremely light and compact
+ Impressive ruggedness feature
– Maybe be small for some industries
WinPad W81F is a rugged Windows tablet on the market today. It comes with an 8-inch screen and 650 grams. It can easily be carried. If you care about size and weight, this is a perfect choice. Even with this small size, this rugged tablet is with a powerful 6000 mAh battery power, meaning it can last longer even when continuously connected.
With an IP65 rating, this rugged device can withstand up to a 1.2-meter drop or low pressure water jets from any direction, as well as condensation and water spray. It's suitable for most outdoor enclosures that won't encounter extreme weather such as flooding.
Another excellent reason to consider this device is the availability of barcode scanning function. You can customize 1D or 2D barcode scanning function. The scan wedge feature enables web-based warehouse & inventory applications or excel input.
So if you want to save but require a powerful and reliable performance from a rugged device, this tool will do the work.
6. WinPad W106 10.1 Inches FHD Screen 4G LTE Industrial Rugged Windows 10 Tablet PC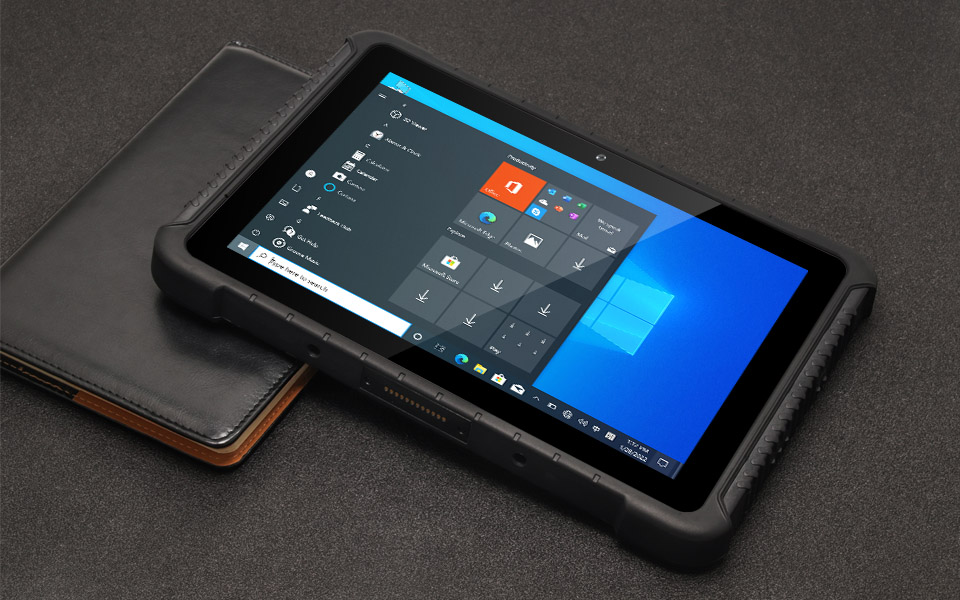 Weight: 1014g | OS: Windows 10 Home | Screen size: 10.1-inch | CPU: Intel Cherry Trail Z8350, 1.44GHz-1.92GHz | Resolution: 1920*1200 pixels |RAM: 4 GB | Dimensions: 280*187*22 mm | Storage: 64 GB/128 GB | TF memory slot: Support | Rear camera: 5MP | Front camera: 2MP | Battery: 10,000mAh
WinPad W106 Rugged Tablet features the integration of a brilliant 10.1-inch touchscreen and high performance, energy-efficient Intel Cherry Trail Z8350 quad-core processor within a slim, lightweight, durable package. With built-in 4G network module and Wi-Fi, this tablet offers seamless information capture for instant transmission in the field and in the office.
With its large, vivid display and Intel HD graphics card, this rugged tablet supports a wider working area and detailed application interface along with higher image and video processing. The IP65 ratings and explosion-proof feature also make this tablet stand up to real world use for mission critical applications.
Conclusion
Above all, we have outlined the top Windows rugged tablets from our company. We hope this information has been helpful to you in your search. To learn more about these devices, or other devices that you are interested in, feel free to visit our product website, which has information on different types of intelligent terminals. If you have any questions to ask, feel free to contact us.
Describe Your Needs In Detail!
We will carefully evaluate your needs and give professional solutions.
Free Inquiry