The 5 Best Rugged Tablets in 2022
The best rugged tablets mean you can keep using the devices in even the harshest environments. So whether you work for public utilities, industry or the emergency services, you'll find your tablet is able to cope with drops, shocks, dust, dirt, rain, vibrations and extreme temperatures.
Below, we've gathered together the 5 best Android rugged tablets that CWELL has launched and that are still available in 2022.
Without any further ado, let's check the list if you are looking to buy one.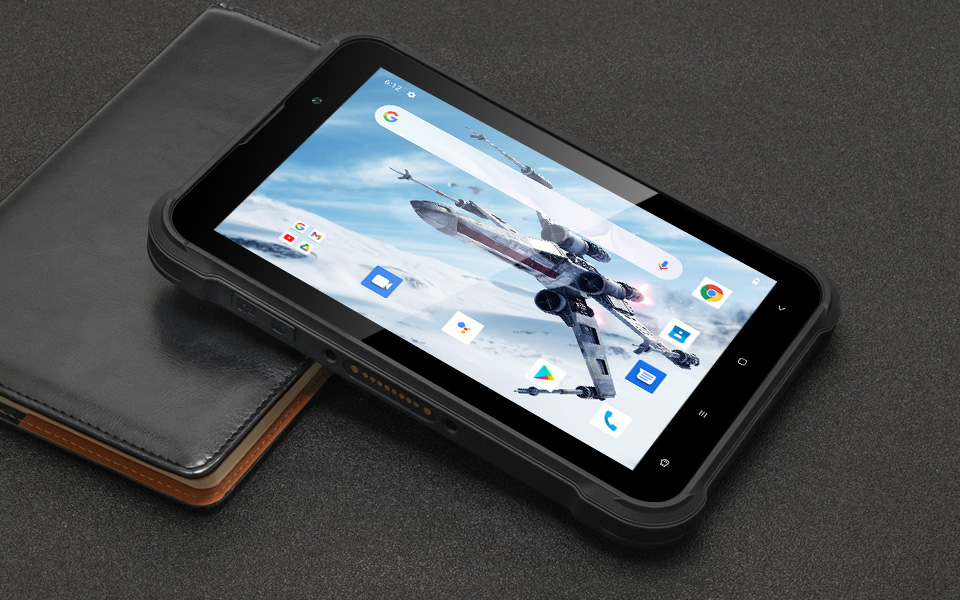 With an 8-inch display, this rugged Wi-Fi tablet runs on Android 12 and incorporates Bluetooth and GPS as well. It is accompanied by 64 GB of capacity, expandable up to 128 GB through a TF memory card. In addition, it is equipped with an 8MP rear camera with a flash and a 5MP front camera.
As for strength, this tablet is ideal for those working in the field due to the MIL-STD-810G military-grade hardness which protects it against almost anything from unpleasant climates to extreme temperatures, soil, dust, water, moisture, drops, shocks, and that's just the beginning.
With a removable 8000mAh Li-Po battery, it allows a full day of fieldwork, and you don't have to worry about data loss in the field. It also has, in addition to the 3D accelerometer, the light sensor, the proximity sensor and an E-compass.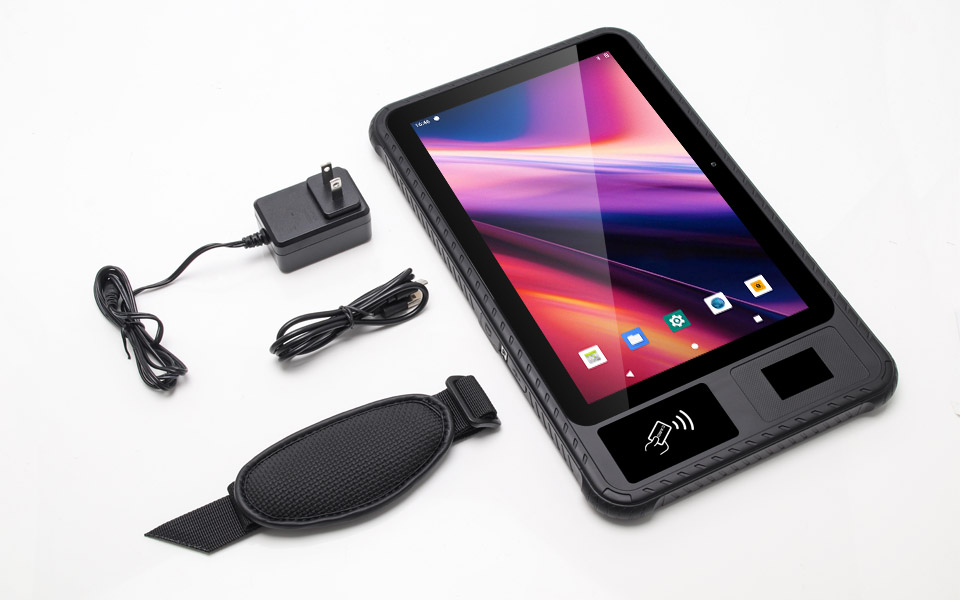 The UTAB R1022 rugged tablet was built with quality in mind in every aspect of its design. The first thing you'll notice is the large, 10.1-inch display, which makes work easier to navigate overall. And the display's resolution is 1280 x 800 pixels. The tablet is also designed with rubberized edges for added durability and features a variety of an 8,000mAh Li-Po battery for more efficient workflow operations.
The UTAB R1022 rugged tablet is also a high-performing tablet, thanks mostly to its powerful MT6765 Helio P35 octa-core processor and 4 GB of RAM. You'll be able to run both work and casual applications with ease here. Plus, the tablet runs on the Android 11 operating system, which gives you more access to professional applications on the go. When it comes to this rugged tablet's actual durability, you'll be pleased to find IP65 protection from water and dust ingress. It stands up against many of the best convertible tablet options on the market.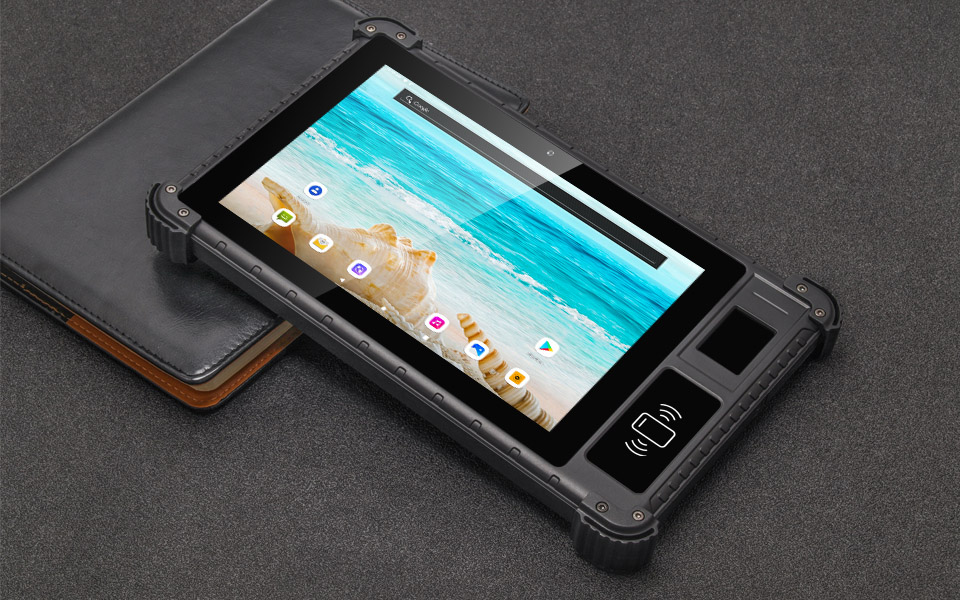 The UTAB R817 rugged tablet was launched in 2022. It has an 8-inch capacitive touch screen that not only can empower the warehouse workforce, forklift, or truck driver but empower outdoor mobile workers. It can work well in multiple scenarios, such as land surveys, construction sites.
It boasts 2 GB of memory, 32 GB of capacity, with support for TF card up to 128 GB, and it's equipped with a 13MP rear camera and a 2MP front camera, which can be used to capture every wonderful moment for you and record every meaningful memory in life.
Its IP65 ensured opposition to water and waste, and it has an 8000mAh Li-Po battery. And it also supports 2G/3G/4G network and WiFi, which makes it easy to get online.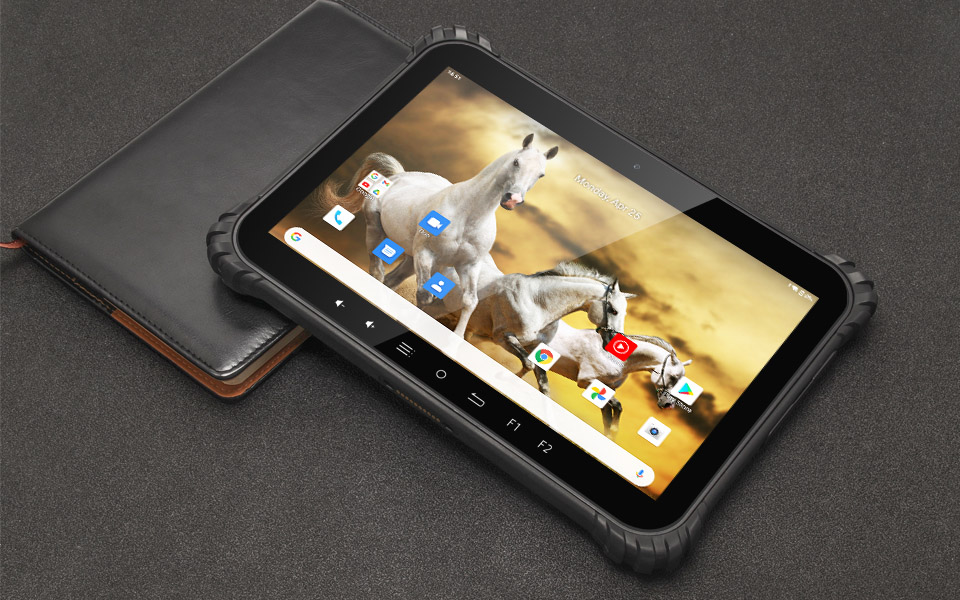 The QCOM P1000 Pro offers some of the best power and performance that you can find in the rugged tablet market today. With a Qualcomm SDM632 octa-core processor and 4 GB of RAM, you'll be able to run nearly anything you want on this tablet without experiencing freezing or stuttering. Plus, this kind of power combination allows you to multitask and swap back and forth between open apps with ease. You'll also can insert a 128 GB TF card into it for plenty of storage options and added speed to the tablet's performance.
This rugged tablet is also designed exceptionally well, with an IP67 rating for water and dust resistance. The tablet's body features a rubberized case and IPS capacitive touch screen for added shatter resistance. The display itself is also of good quality, with full HD resolution at 1920 x 1200 pixels of resolution. The screen also has a high-grade filter and a high level of brightness of 450 nits, so you can use it in direct sunlight. We were also impressed by its11000mAh Li-ion battery, which allows you to use without powering down the device. It's definitely one of the best tools for outdoor jobs.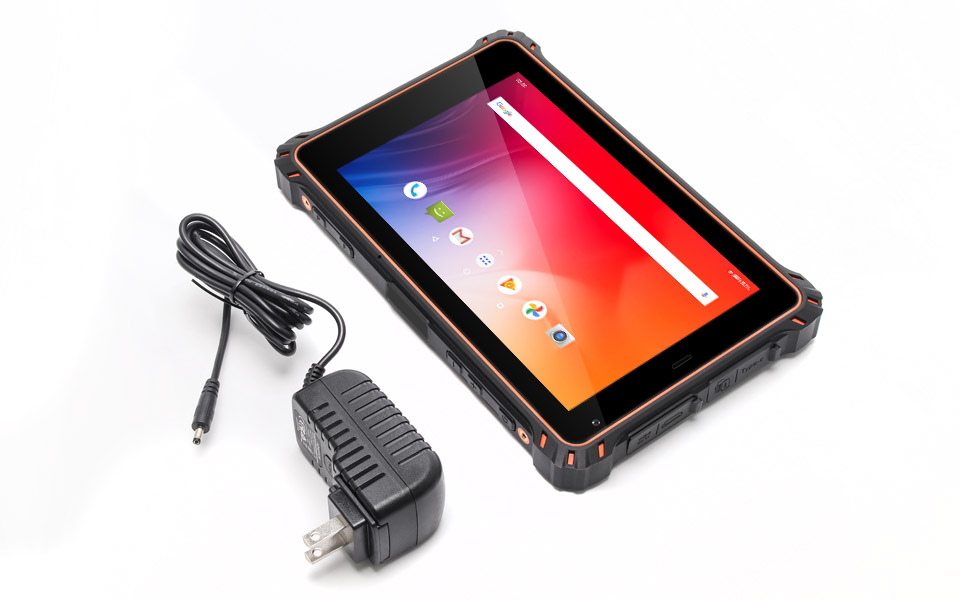 CWELL built this tablet to be rugged, and it's evident in not only its name, but its 10.1-inch outdoor readable, 7H anti-scratch touchscreen with IPS rugged design. It's rated IP67 for maximum protection against dust, dirt, and water ingress. In addition, it is drop-tested to withstand a 1.2-meter drop, and temperature tested from 60℃ to -20 ℃.
But its bright screen is what really makes this rugged tablet stand out on our list. Its 1280 x 800 resolution screen is viewable in direct sunlight at 300 nits of brightness (you can customize it into 800 or 1000 nits screen), making it the perfect tablet for using out in the field or on factory floors.
It also includes a 10, 000mAh Li-ion battery, meaning it is reliable when working outside.
Other great features include a 13 MP rear camera with AF and flash, 5MP front camera, Wi-Fi, and Android 10 operating system.
Conclusion
We consider these rugged tablets to be the best in 2022. These tablets, which boast amazing features and offer stiff competition in the market, made their place as the best rugged tablets. Plus, these are the most durable, efficient, and most importantly, available at an affordable price! So take a look at the prices, compare and talk to us before you buy.
Describe Your Needs In Detail!
We will carefully evaluate your needs and give professional solutions.
Free Inquiry