The Top 5 PoC Walkie Talkies in 2022
Push-to-Talk over Cellular (PoC) provides two-way radio services over 3G, 4G, and Long Term Evolution (LTE) technology, creating a nationwide radio network that utilizes the cellular infrastructure of Mobile Network Operators. This enables radio networks with very wide coverage area and untethers radio users from the range of repeaters and base stations used in traditional radio networks.
There are quite a few differences in range, clarity, battery life, and other features among different models, so it's important to pay attention to the features to ensure that you buy a PoC walkie talkie that is fit for your purpose. To help you, we've rounded up our top picks of the best PoC walkie-talkies and all their features, so you can buy the best walkie-talkie for your next adventure.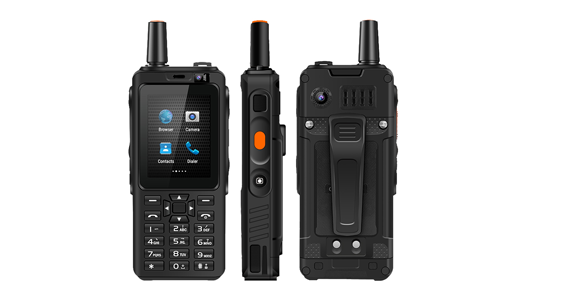 1. UNIWA F40 2.4 Inch 4G Android Zello POC Radio Walkie Talkie Mobile Phone
ZELLO WALKIE TALKIE: This walkie talkie phones supports the Zello platform, it supports private calls and group calls, you can call a person, and you can also create a group, members in the group can talk together, which make communication more efficient.
4000mAh Li-Po battery: This network radios use a 4000mAh battery with a USB charging function, it can be used for a few days with continuous use.
Wi-Fi FUNCTIONS: This Zello radio can be connected via Wi-Fi/BT, then you can use Zello App to chat with your friends.
WALKIE TALKIES OVER LONG RANGE: UNIWA F40 is an Android walkie-talkie that supports Wi-Fi. It is no limit to the talk range, there is a network, you can talk in your whole country.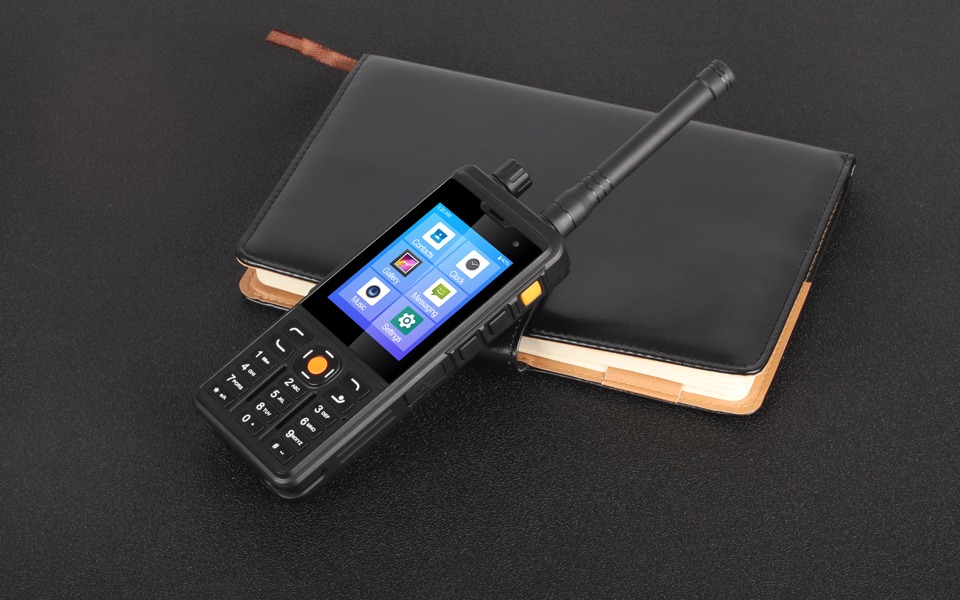 2.UNIWA P5 2.8 Inch POC/DMR Digital Radio Android 4G Walkie Talkie Mobile Phone
UNIWA P5 has two modes of communication: PoC or analog (DMR is optional); You can talk to your family or friends all over the country through PoC function; If there is no network signal, you can use analog or DMR function to talk among a certain range with clear sound.
The walkie talkie is compact and lightweight with a slim and thin look, allowing you to put the radio in your pocket or clip it to your belt easily.
The unique and ergonomic design of walkie talkies belt clip is unlike the traditional one, and it allows quick removal and installation;
Emergency SOS alarm will provide you with great help when you are in emergency condition
It has a removable 5,300mAh Li-ion battery with long standby time, and you don't need to worry about power issues
And it supports GPS/A-GPS/BDS to accurately locate the location and provide adequate security.
3.UNIWA F60 IP68 Waterproof 2.8 Inches 4G GSM POC Walkie Talkie with NFC and SOS Button
UNIWA F60 walkie-talkies are designed for the adventurer in you. These rugged radios can withstand harsh conditions with a waterproof and drop-proof design, as its waterproof/dust-proof level is IP68.
The UNIWA F60 also supports push-to-talk over cellular. You can insert two SIM cards, and it supports 4G network and Wi-Fi, so you can communicate with your fellow hikers, hunters, or travelers even when you're far apart.
Besides, the built-in LED flashlight is great for camping or emergencies. The SOS function is also a fantastic feature, allowing you to send out a distress signal with the push of a button. With all these useful features, this walkie talkie is a must-have for any outdoor enthusiast.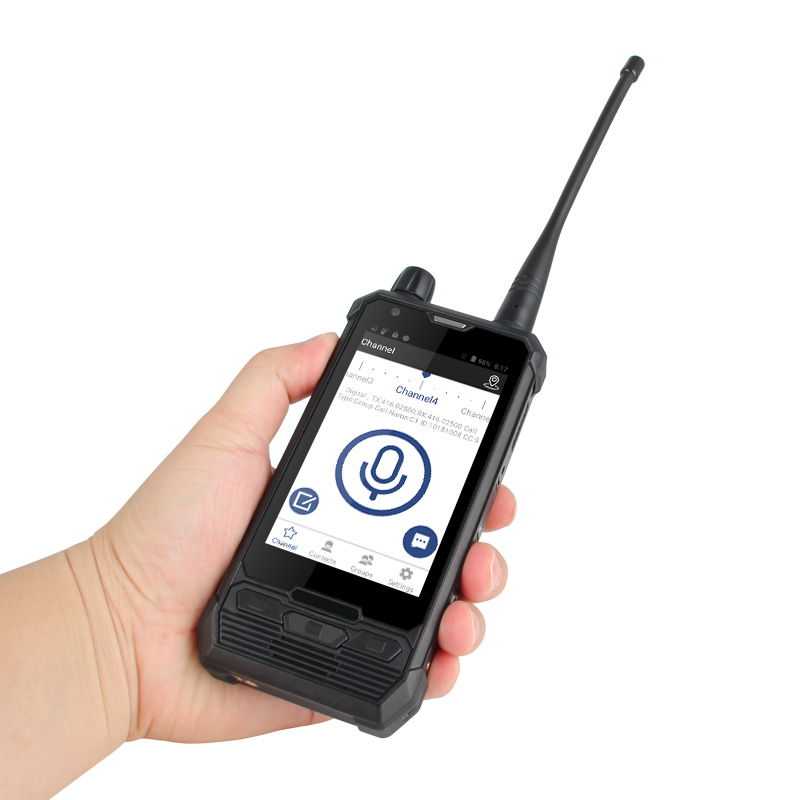 4.UNIWA P2 4 Inches Glove Touch 5W DMR Two Way Radio 4G LTE IP67 Waterproof Walkie Talkie
UNIWA P2 is a three-in-one Android walkie-talkie that supports DMR & Analog & PoC. You can use Zello app to talk with your friend worldwide. It has a removable 7.6V/2800mAh lithium polymer battery, and supports 2A fast charging with standby time up to 5 days.
And it supports various accessories like BT, WiFi, NFC, which is more convenient to connect and use. And it also supports GPS + GLONASS or GPS + BDS, providing faster and more accurate positioning, so you won't get lost when you take an adventure in wild.
Besides, emergency SOS alarm will provide you with great help when you are in emergency condition.
And this walkie talkie has a 4.0-inch IPS screen with resolution 800*480 pixels, adopting Corning Gorilla III glass and support touch with gloves, which makes it more convenient to operate.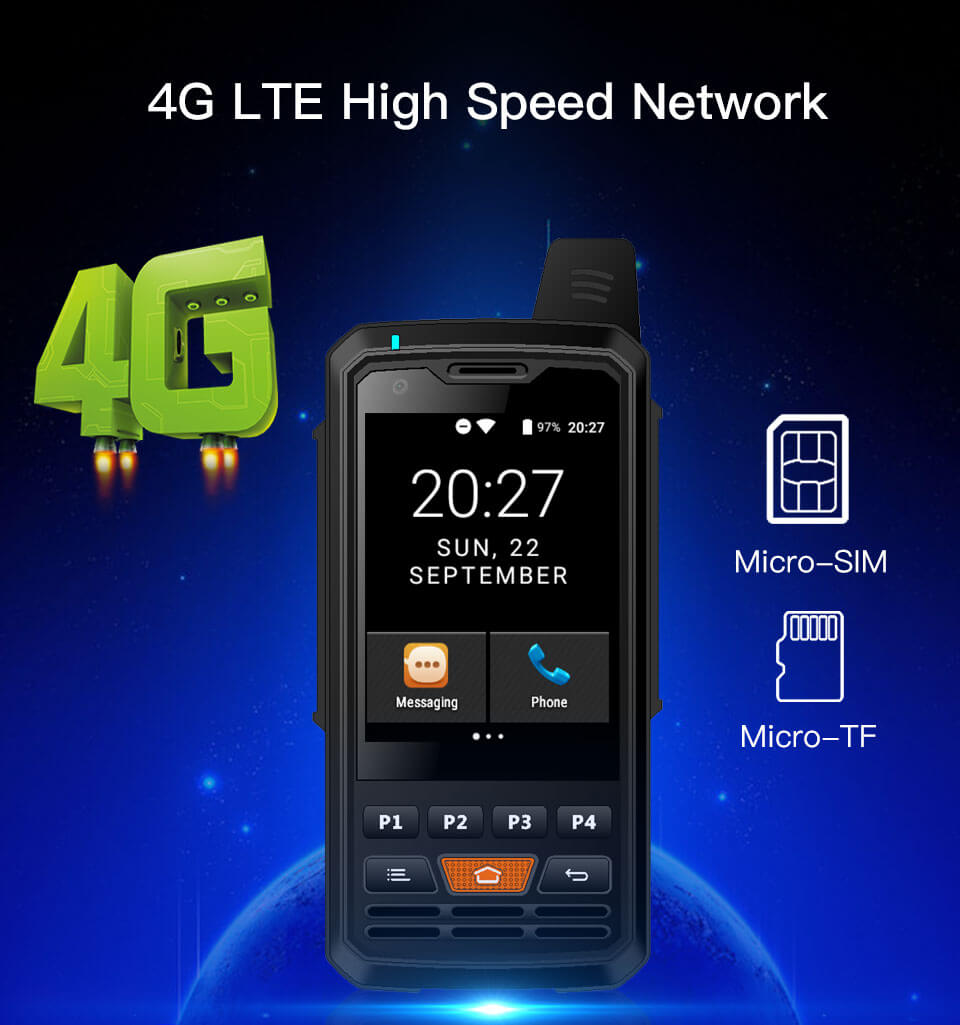 This walkie talkie has a 2.8-inch capacitive touch screen with 320*240 pixels resolution. And it is equipped with a 2MP front camera and 5MP back camera with flash, which can be used to capture the beautiful moment you experience or some evidence in your work.
The processor is MT6737M with quad core, supporting 1G RAM+8G ROM and single micro SIM card, so you can run multi-task on the device smoothly. Besides, the battery capacity is 4000mAh with low power control, avoiding losing your phone and information whether you are traveling or on a business trip.
Its antenna design facilitates super strong signal. So the signal strength can be increased in places where the signal is not sparsely populated, and the call is not interrupted.
What's more, this walkie talkie supports private call, group call and interrupts communication function; You can add unlimited group members and notify urgent information anytime.
Conclusion
When shopping for a walkie-talkie, you need to consider which kind of walkie talkie you need. Whether it's PoC, Analog or DMR walkie talkie or combining them all, you need to figure it out. Price is also one of the element you need to think about. Hoping this article can help you find a radio that meets your needs and fits your budget.
Contact Us about CWELL's Push to Talk over Cellular Solutions
Describe Your Needs In Detail!
We will carefully evaluate your needs and give professional solutions.
Free Inquiry