Top Mobile Phones for Seniors in 2022
As smartphones evolve, and we see more and more devices going big and bezel-less, there's one niche market that brands usually miss – one that caters to the needs of senior citizens. Let us analyze what are the basic requirements for such phones.
To start with, the phone must use bigger fonts for easy legibility, offer a simple interface for ease of use, output powerful sound for clear hearing and provide a large keypad for easy dialing and messaging.
While many smartphones these days come with an option to switch to simpler UIs, they still can be a little too much to handle. If you are looking for one such phone for your parents or family members, we have done all the hard work. Here's a list of top mobile phones that have been categorically designed for senior citizens.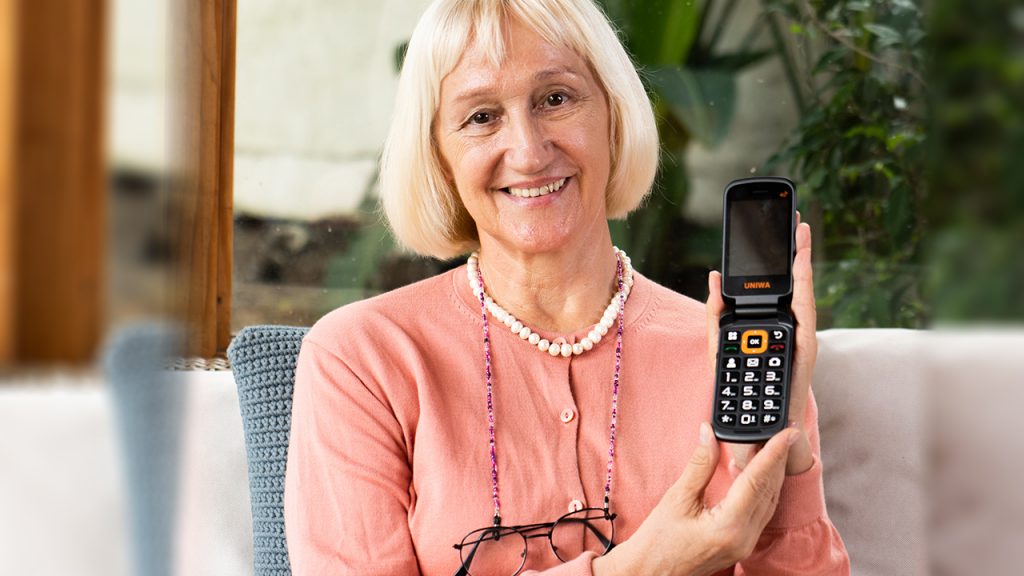 1. UNIWA V909T 2.8 Inches Double Screen VoLTE Flip 4G Feature Phone
We can't get over the nostalgic clamshell phones, and the UNIWA V909T (available) doesn't disappoint! This is one of the best mobile phones for the elderly because there are two screens. Your grandparents don't need to flip open the phone just to answer calls.
There's also an SOS button located on the phone, so they can easily get help when needed. Your grandparents won't have to worry about accidentally pushing the SOS button because this needs to be held for a couple seconds before it's activated. This feature phone also has a good camera, so your grandparents will finally be able to share what they're up to when you're away. You'll also be able to see what happy things happen in their life and share their joy with you!
2. UNIWA V1000 Big Button 4G Senior Bar Cell Phone For Elderly with SOS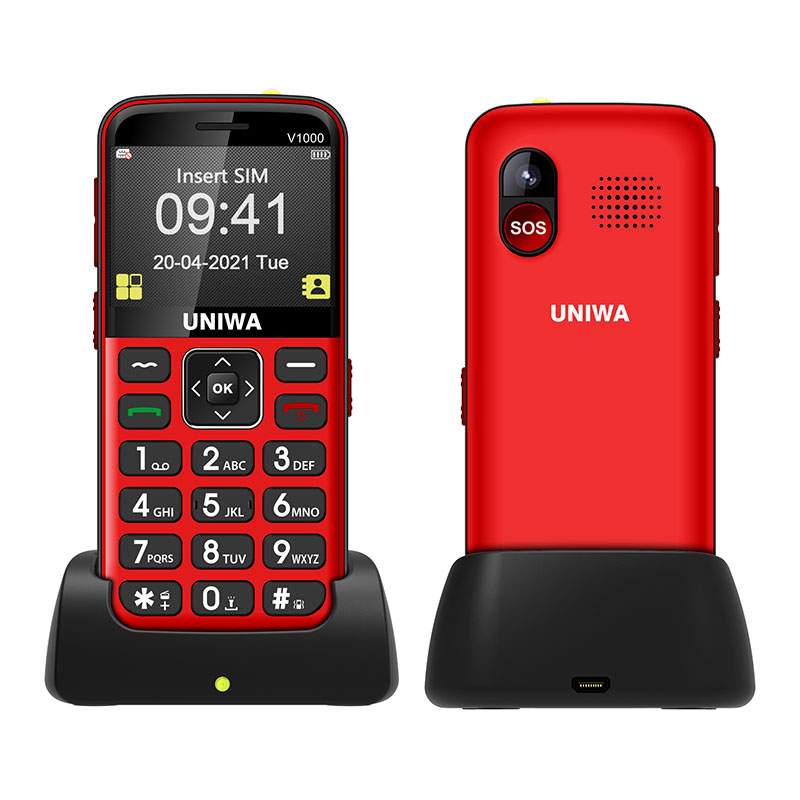 UNIWA V1000 is an ideal feature phone for senior citizens. Up front, the handset has a large 2.31-inch screen with big legible font and a matching keyboard that speaks out the numbers when pressed. Moreover, the phone features loud ringtones and clear audio quality even in the hands-free mode. Another handy feature is to be able to access to 4G network, making it easy for seniors to get online, reading news or enjoying other entertainment.
Taking ease of use to another level, the mobile has side keys for locking / unlocking and toggling the torch. Other core features of the handset include a dedicated SOS button, FM radio, rear camera and cradle charger for easy charging. The device is available now.
3. UNIWA V808G 2.31 Inches Screen Big Buttons 3G Feature Phone For The Elderly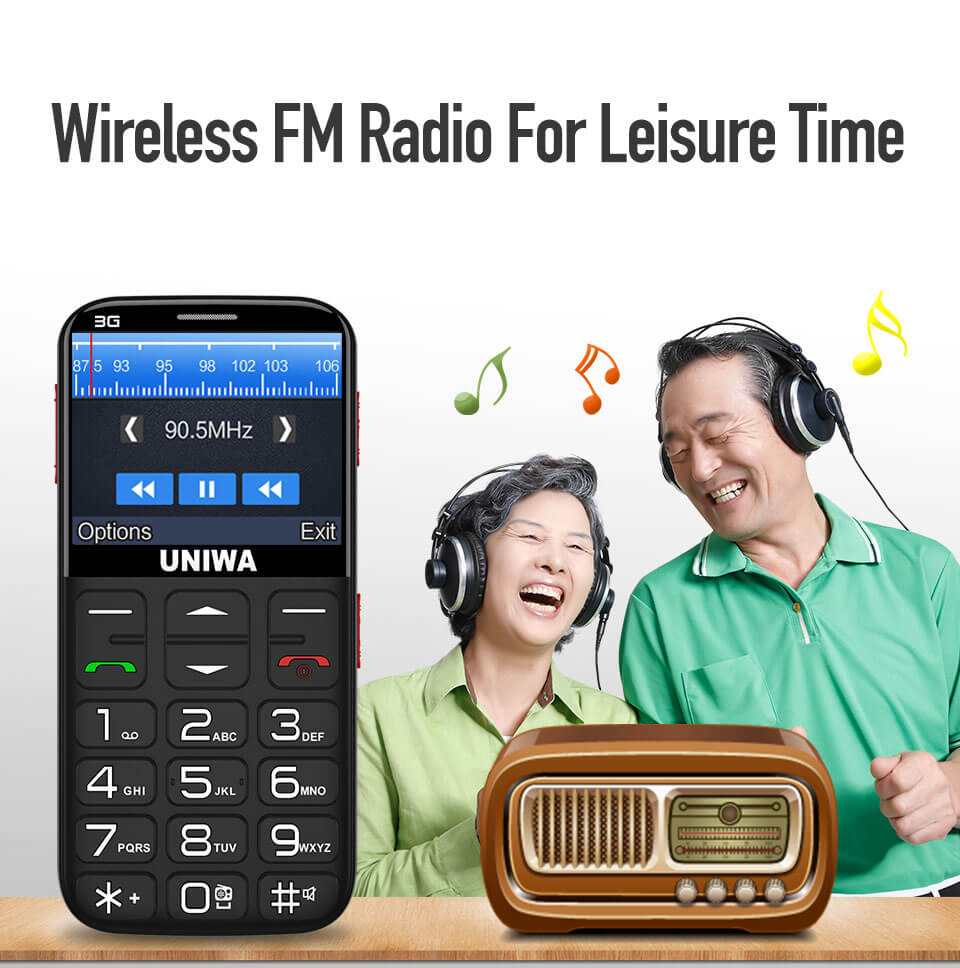 This feature phone UNIWA V808G has a 2.31-inch high-definition color display with large buttons and font and large menu icons. In addition, it has a 1400mah battery, which can last 5-6 hours of talk time and a standby time of 240-300 hours (10-12 days).
And if you want to turn on the flash, you just need to slide the side key. And there is another button at the side to lock or unlock the keypad, which is very convenient.
At the back of the phone is a big red SOS button, senior people can quickly and easily contact their families or other services when needed. Even if some senior people wear hearing aid devices, it's fine to use this phone because it is hearing aid compatibility (HAC).
4. UNIWA V171 Horizontal Screen Easy To Use SOS Feature Phone For Elderly People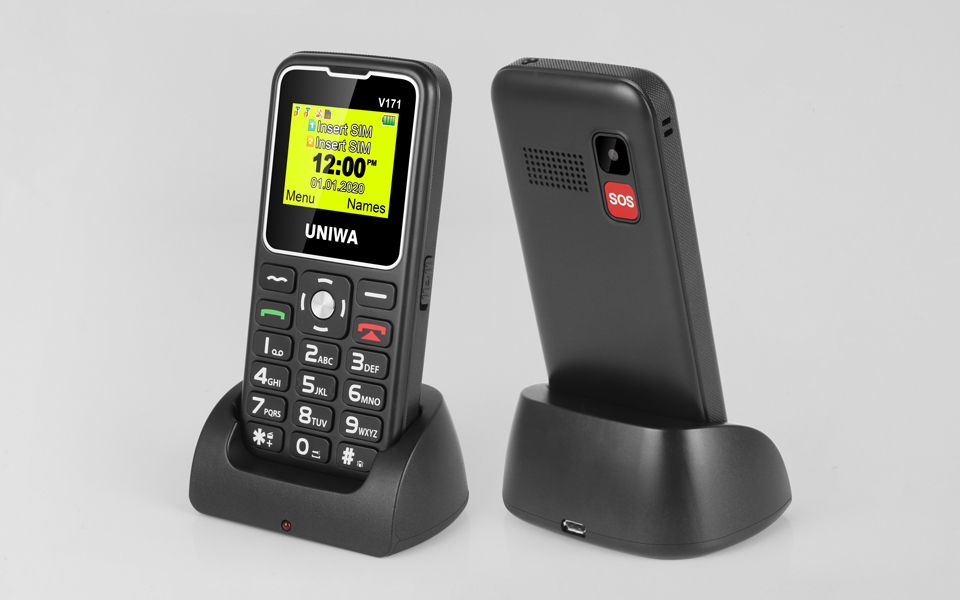 The UNIWA V171 is one of the most straightforward yet attractive phones out there. It's a great choice for those who want a basic cell phone without the distractions of a smartphone. The phone comes in red and black, making the phone easy to spot in a room. The feature phone is durable and built to withstand abuse — the body is made of stiff plastic and doesn't necessarily require a case.
The phone comes with a simple camera that can take basic photos. The display is 1.77 inches with resolution160*128 pixels. The phone has big buttons and a simple, clear interface. There is also a headphone jack if you want to listen to music with earbuds. And there is an SOS button. With just a push of this single button, a loud siren will be activated. The phone will then automatically send out text messages and make an emergency phone call.
5. UNIWA F247L 2.4 Inches Dual SIM SOS Button Keypad 4G LTE Flip Feature Phone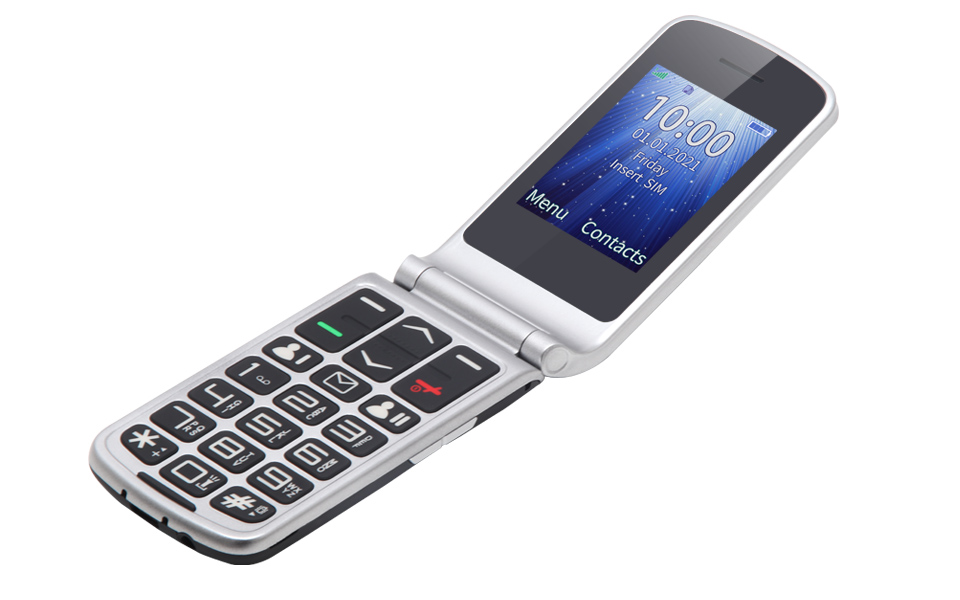 Worried about your parents or grandparents when they travel alone? The flip phone UNIWA F247L comes with an SOS function that will send out its user's location when activated. This SOS function will allow you to easily locate your loved ones if they were to meet with any accidents. You'll also be able to send emergency services quickly to their location.
This best phone for elderly also has great speakers. The seniors will be able to chat over the phone without you having to repeat yourself. What we love about the UNIWA F247L is its access to 2G/3G/4G networks with dual SIM cards. Seniors can surf the Internet, read news, watch video online freely.
6. UNIWA K2401 2.4 Inches 4G Feature Keypad Mobile Smart KaiOS Phone with WhatsApp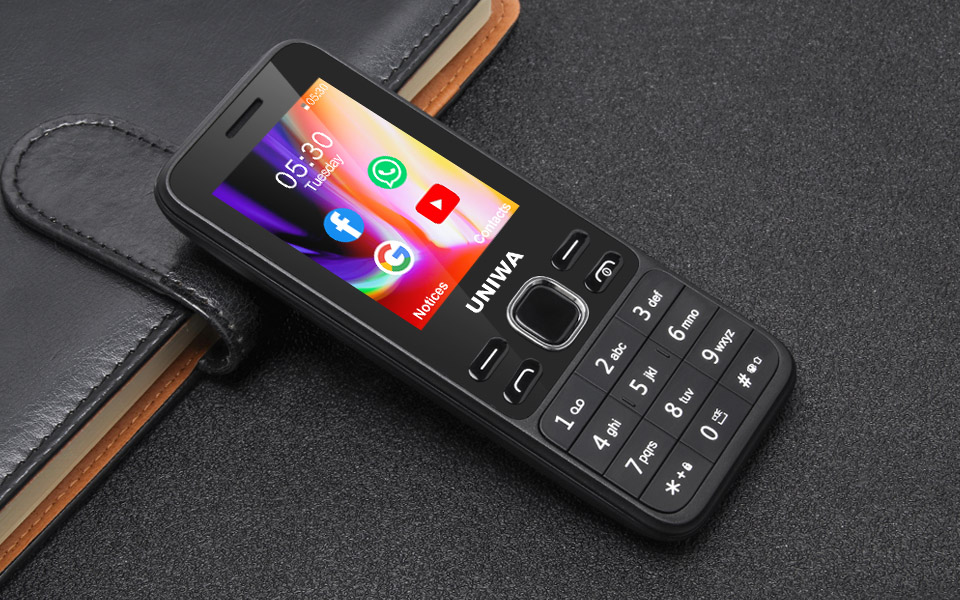 Seniors don't have to compromise on smartphone features with the UNIWA K2401. This feature phone is equipped with a KaiOS system. This phone isn't just easy to use, but the endless mobile applications available means that seniors will be able to have more forms of entertainment. They can download messaging apps, like WhatsApp, and even YouTube. They can more often contact with their family and friends with these messaging apps on this feature phone, and they'd love to it! The phone also has a camera, so seniors can exchange photos and videos of their days with their loved ones.
Conclusion
If you're a senior citizen, or have aging parents or grandparents, it's important to keep them connected and safe. Cell phones can play an important role in both of these areas, but there are some things to consider when choosing the right phone for your loved one. We hope our list above will help make the process easier for you.
Describe Your Needs In Detail!
We will carefully evaluate your needs and give professional solutions.
Free Inquiry