7 Main Features of Android Tablet PCs
Whether you are buying a Android tablet for watching videos, browsing the web, or for your kids' online classes, choosing the best one won't be easy. You have to select the right screen size and a fast processor, and the battery should last at least a day on a single charge.
Even after taking all these factors into consideration, you can still find it hard to shortlist the best tablets. There are hundreds of tablets out there, and if you are looking for a new tablet this year, we will help you choose the right tablet for your needs and budget.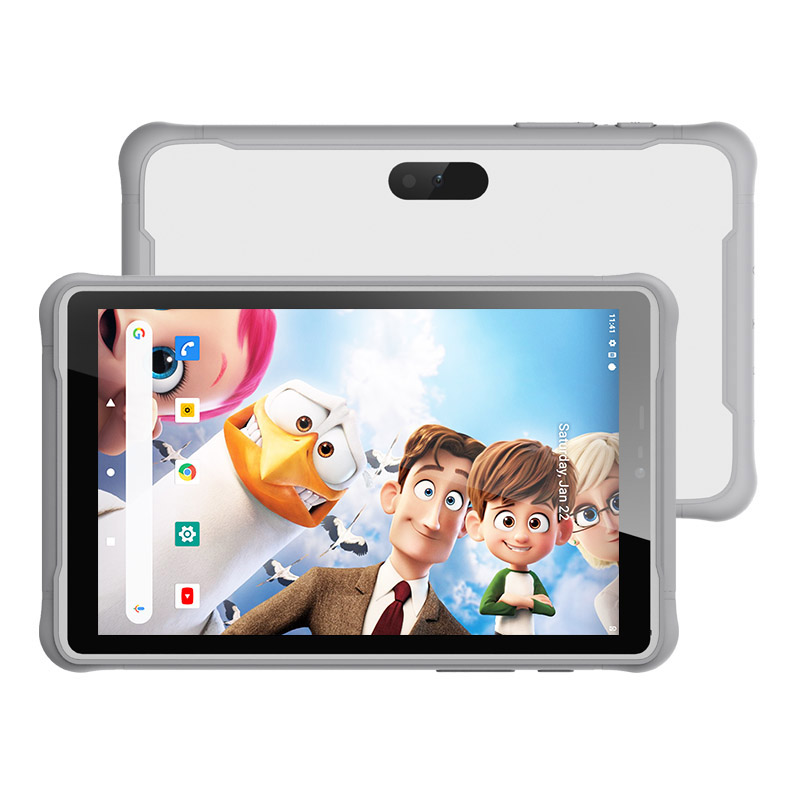 Screen and Audio
The most crucial aspect to consider while buying a tablet is to look at the screen size and screen quality; after all, it's the most-used component of the device. You should be looking at a tablet that has a 10-inch screen and Full HD resolution. While tablets with 7-inch or 8-inch might be compact and light, they feel cramped while browsing the web and especially during online classes.
If you are a movie buff, make sure that you choose a tablet that has a 10-inch or bigger screen with a peak brightness of 400 nits or higher. Better even, you should look for a tablet with an OLED screen, which offers inky blacks, an extremely high contrast ratio, and wide viewing angles. OLED screens make videos (and even images) appear incredibly immersive. To top that up, stereo speakers offer good audio quality.
Processor
A fast processor is required to keep things running smoothly. If you want apps to launch quicker and games to appear smoother, look out for tablets that have at least a 6-core CPU and a powerful GPU. There should be at least 4GB of RAM and 64GB of storage. In the Android world, the best tablet processor out there is the Snapdragon 888.
Cameras
Cameras are not as important on tablets as they are on smartphones. Still, it should have at least an 8MP or a 12MP camera with autofocus, an F2.0 aperture, and 4K 30fps video recording (1080p video recording is okay, too, if you are looking for an affordable tablet). For front-facing cameras, look out for tablets that have 5MP cameras with Full HD video recording. That makes sure that your video appears clearer during video calls and conferences to people on the other side of the call.
low-power "iron";
low screen resolution;
android version 5.0.
Software
When you are buying an Android tablet, make sure that the device comes pre-installed with the latest version of the operating system. At least, it should come with a promise of an update to the latest version of Android. In 2022, the newest version of Android is 12.
Android tablets have their own advantages, including easier access to file systems and accessories.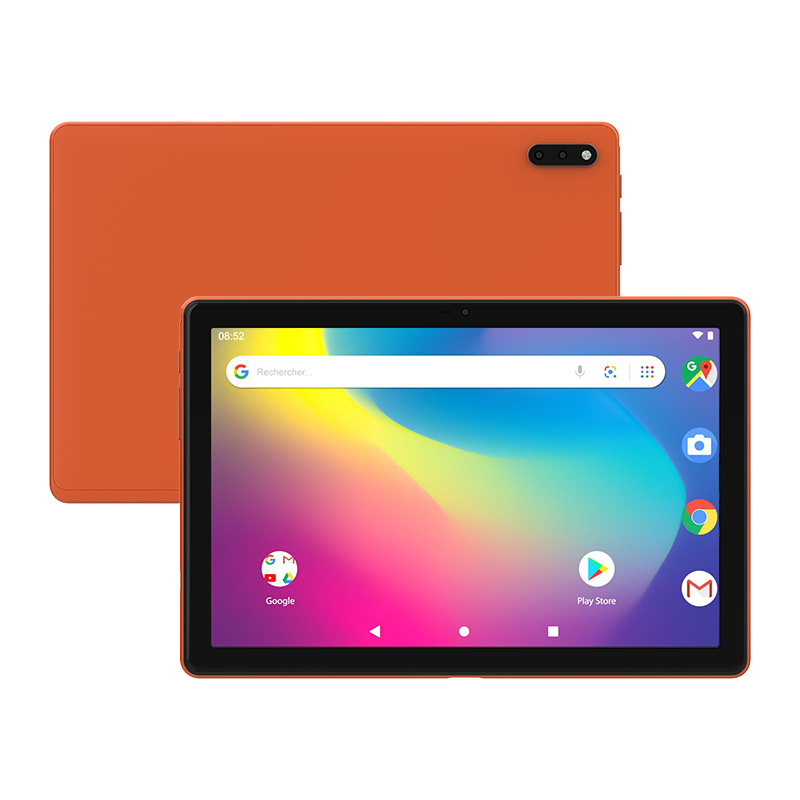 Connectivity
Connectivity is as important in a tablet as its screen. If you are buying a new tablet in the year 2022, make sure that it has dual-band Wi-Fi a/b/g/n/ac (Wi-Fi 5/6), BT 5.0 or above, and a USB Type-C port. Why are these connectivity features important?
Wi-Fi 5/6: Whether you are on a video call or streaming videos, Wi-Fi 5/6 makes sure that you get enough bandwidth to make those tasks happen effortlessly. If you want to stream 4K videos on the tablet, Wi-Fi 5/6 is essential.
BT5.0 or above: It is arguably necessary if you want to listen to audio from your tablet using truly wireless earphones. This version of BT brought full support for truly wireless earphones with simultaneous transfer of audio/data to both channels at the same time, putting an end to non-synchronized audio.
Battery
A tablet should last a full day of mixed usage on a single charge. You should look at the reviews of all the tablets you've shortlisted. A 10-inch tablet should have at least a 7,000mAh battery, while larger tablets with an 11-inch or a 12-inch screen should have close to 10,000mAh batteries to last a whole day. While not everything can be decided based on just battery capacities, and you often have to check out real-life battery life figures through reviews and tests, those capacities should give you enough ideas while shortlisting on a device.
Accessories & Extras
Various productivity-focused tablets come with additional features such as styli, keyboard docks, trackpads, quad-speaker setups, speaker docks, and more.
If you are an artist who is into drawing and painting, and if you want to use a tablet for your work, you should look out for tablets that support a capacitive stylus and tilt drawing support. In such a case, also check out the latency of the screen while using the stylus: it should be lower than 50ms.
If your work involves a lot of typing, check out tablets that come bundled with keyboard docks or cases. You can have a look at tablets that have official or high-quality third-party keyboard docks and cases.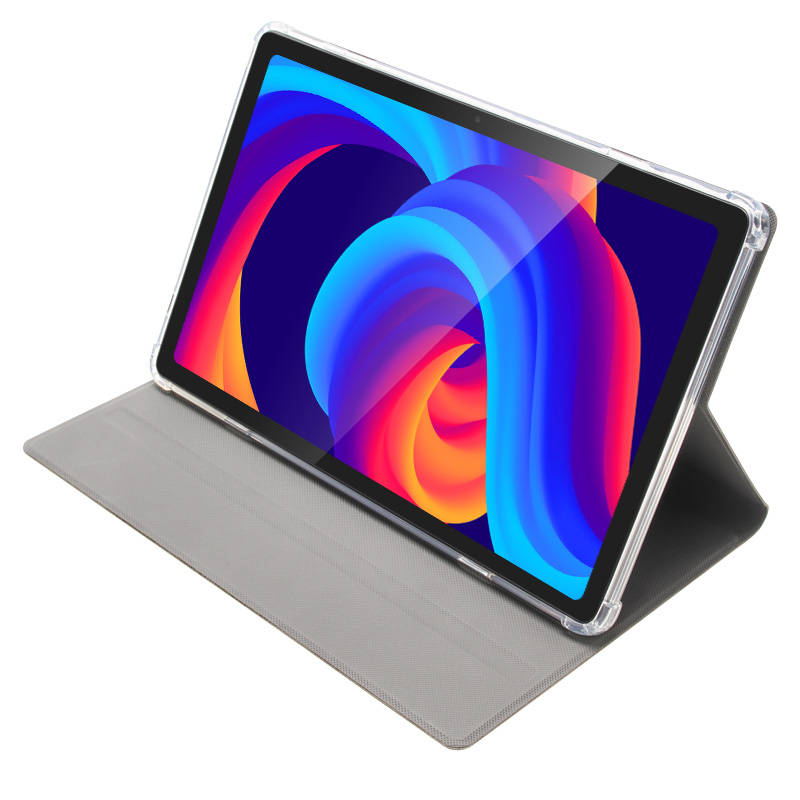 Conclusions
Here are the main features you should take into account when you buy an Android Tablet. If you have any questions about this kind of products, you're always welcome to contact us. And welcome to purchase tablets from our website.
Describe Your Needs In Detail!
We will carefully evaluate your needs and give professional solutions.
Free Inquiry