Best Rugged Smartphone 2021: Top Models
One of the things that users are most interested in is still is the durability of the best rugged smartphone 2021. So which smartphone is the most durable today?
Currently, on the market, there are many phone brands with diverse models and designs that make consumers really confused in choosing. Depending on the needs and purposes, users make the choice of suitable phone companies: models, designs, photography functions, playing games. Here, CWELL presents you two best rugged smartphones.
1) IP68 Waterproof
2) Mediatek Helio P35 Octa Core Processor
3) 6.3 Inch FHD Waterdrop Touch Screen
5) 2W Big Speaker for PoC Apps
6) Removable 5000mAh Battery
7) 4 GB RAM+64 GB ROM
8) 24MP/2MP Rear Double Cameras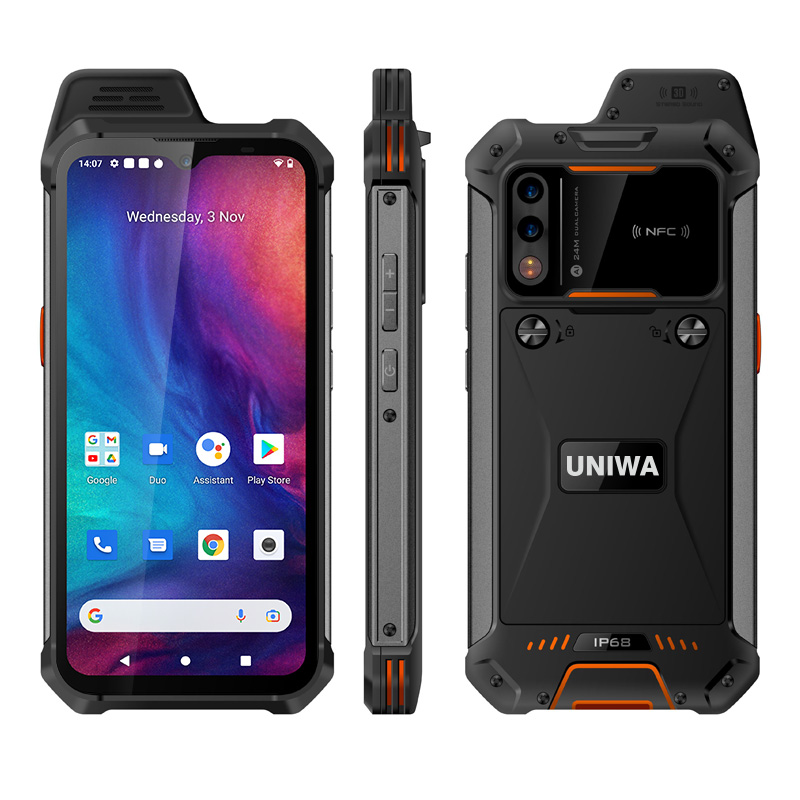 This is one of the most durable touch phones available we have today. With an eye-catching design, shiny screen, and responsive touch, this is an option that gives users a great experience.
This smartphone has the basic features, full of modern applications for users to comfortably watch movies or play games. Every year, CWELL will release new rugged smartphones with more advanced features at affordable prices.
1) IP68 Waterproof
2) 3GB RAM+32GB ROM
3) 13MP PDAF Back Camera
4) Built-in 5100mAh Battery
5) Support 2.4GHz/5GHz WiFi
6) Fast Charging
Low usage cost
The operating system is open source, which means you can freely customize and arrange the interface, keyboard … according to your personal wishes without encountering any obstacles from the manufacturer.
Cameras:
If you care about the camera function of your rugged smartphone, this rugged smartphone is suitable for you. It is equipped with two cameras, a 13MP back camera, which can quickly set and capture. With an 8.0MP front camera, you can take a quick selfie for yourself and your friends.
Amount of memory and RAM
If you are an image enthusiast, take pictures, record videos or are a YouTuber or have a regular job that needs to watch and store documents on your phone, you should choose smartphones with a ROM memory of at least 32 GB and have support external memory up to 128 GB.
Besides, the RAM of the phone is also quite important depending on the operating system. The larger the RAM, the smoother and more stable your phone will be. And this rugged smartphone is with 3 GB RAM.
However, we should note that it will have a limit depending on the general configuration of the machine.
Battery life:
Rugged smartphone with larger batteries provide the longest battery life. This device is equipped with an impressive 5100mAh battery, you can enjoy more than a day of call time without any fear of losing touch with friends. 
These are the best rugged smartphones we can provide for you, if you are interested in them, please tell us.
Describe Your Needs In Detail!
We will carefully evaluate your needs and give professional solutions.
Free Inquiry