UNIMA W888: Best Rugged Cell Phone of 2022
As stated in many of our articles. In the last decade, the rugged cell phone sector has generated a great expansion. Therefore, numerous brands have jumped the commercial opportunities of this market, developing and marketing new solutions.
Best Rugged Cell Phone: Best for Price Range
Just perform a quick search on the web to get an idea of ​​the vastness of this sector. You can find models and solutions by price range. For this reason, in case you do not have an in-depth knowledge of this topic, or you do not have the time to check all the various proposals available; our guide could help you.
On our blog, we are providing our readers with an in-depth review for rugged cell phone. For this reason, it will be our pleasure to share our experience in order to make it easier for you to choose the best rugged cell phone that best suits your needs.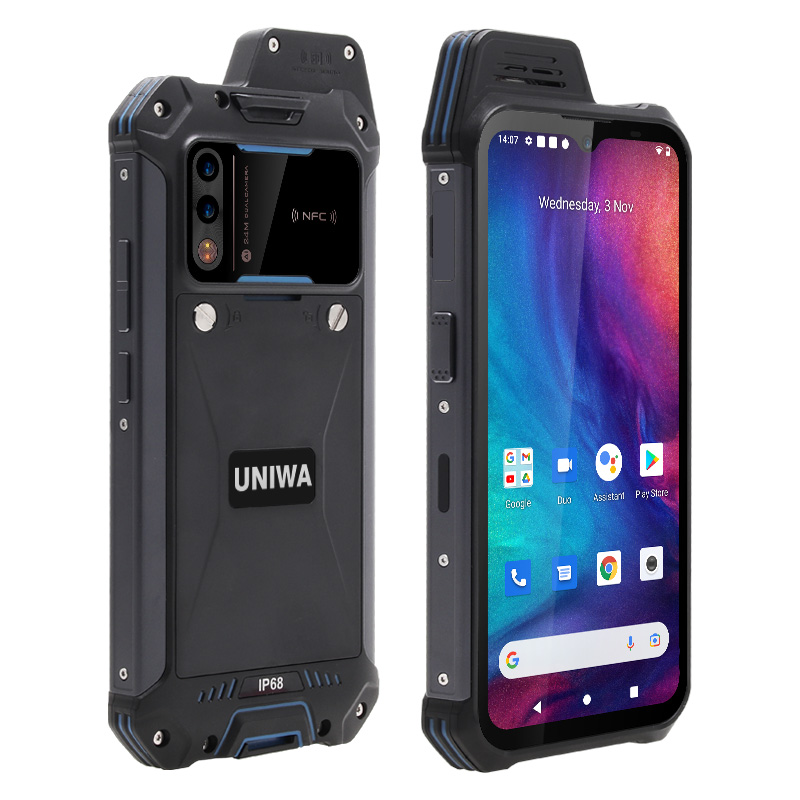 Smartphone Rugged: What Are We Talking About?
Before getting to the heart of our guide, it might help you to know what we are talking about. For this reason, the main question that many ask themselves is the following:
What does "Rugged Cell Phone" mean?
The term "Rugged" means "Robust". For this reason, by performing a literal translation, a "Rugged Smartphone" is nothing more than a Rugged Phone.
It is enough to stop for a few seconds to observe a Rugged Smartphone, to realize that it differs from a conventional telephone. In fact, the rugged solutions in general, have numerous reinforcing elements and as regards the mid-range and top-range price range, even special features such as thermal imaging cameras, endoscopic cameras and much more.
Who needs Rugged Cell Phone?
Not surprisingly, the largest slice of users of this market niche comes up of all those who need technological support in any condition. Rescuers, armed forces, construction workers, mechanics, boats, and sportsmen can use these phones.
Until a few years ago, rugged cell phones came with large dimensions and considerable weight, as a function of the numerous structural elements defending the hardware components. However, the growing demand in this sector has made it possible to diversify the models.
In fact, there are numerous solutions and brands that take dimensions, design and weight into consideration, without neglecting the reliability of the devices. For this reason, more and more users, even without particular work needs, are opting for these devices.
International Certifications Rugged Cell Phone
As anticipated, the rugged cell phone generally consist of a special armor. Which can vary depending on the design and especially the materials used, which can be for example TPU, Plastic, Fiberglass, Rubber, Silicone and much more.
One of the most relevant tools in evaluating the reliability of an electronic device is international certifications. In fact, these are awards that manufacturers receive for each device entrusted to external and impartial laboratories. These carry out a scrupulous test phase, issuing a certificate, the result of an international evaluation system.
The Most Relevant Certificates
There are numerous certifications, however the most relevant for it are the following:
IP68: The first certification, also known as IP68, is also the most widespread. In fact, it cannot be missing in any rugged solution, even in the economic range.
It focuses mainly on structural characteristics relating to the waterproofing of the device and the ability to resist infiltration of micro particles. Depending on the models on the market, the waterproofing and insulation values ​​may change.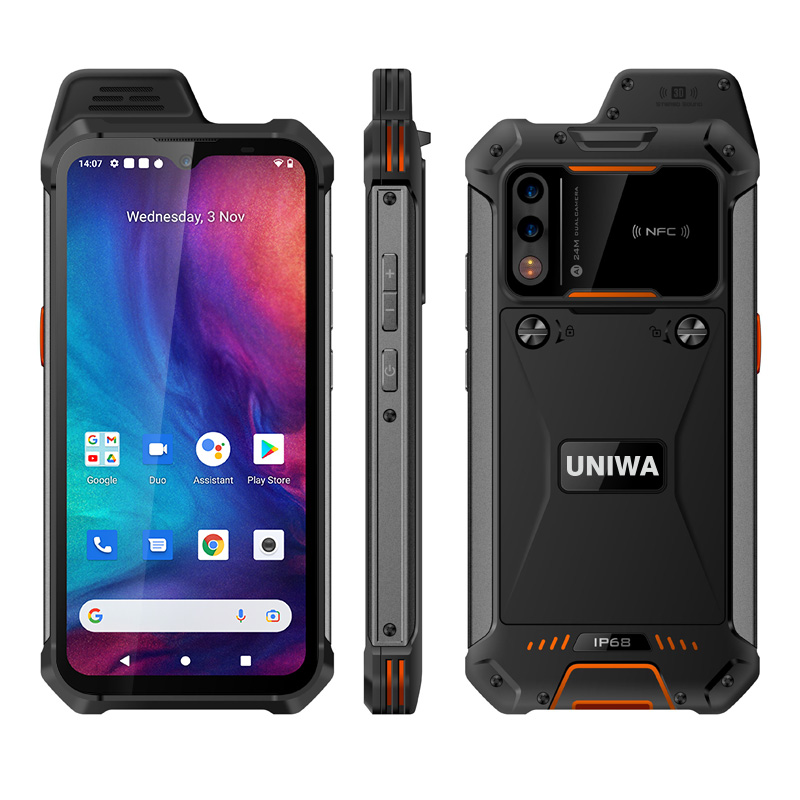 UNIWA the Best Rugged Smartphone
UNIWA W888, the rugged smartphone that we recommend as the best solution. This phone provides some excellent features. We can say this is one of the best-selling Rugged Smartphones on the web.
It is an affordable solution on a low budget. The UNIMA presents, all the most important international certifications, just like IP68. Therefore, it comes with an ultra-resistant structure.
As for the most interesting hardware features, we point out the presence of the Android 11 operating system, equipped with triple cameras, rear cameras: 24MP +2MP, which can quickly set and capture. With an 5.0MP front camera, you can take a quick selfie for yourself and your friends., The rugged smartphone hosts GPS+GLONASS+BDS, so you never get lost.
The most interesting features of this device are the 5000 mAh high capacity battery. And it is compatible with 2G/3G/4G network, support dual Nano SIM dual standby.
Conclusion
We're sure you have learned what Rugged smartphone means, and how to select one. If you are interested in it, you can contact us.
Describe Your Needs In Detail!
We will carefully evaluate your needs and give professional solutions.
Free Inquiry