Complete Guide of Flip Phone vs Smartphones
Choosing Between a Flip Phone and a Smartphone
People who are over 65 and join the swelling ranks of Baby Boomers will likely be in the 95% that own a mobile phone. They were originally driven to choose their preferred model by style preferences: simple flip phone vs full-featured smartphones. Thirty years after the first chunky, expensive models being introduced. Almost everyone has adopted communication technology with mobiles except for hardened holdouts. A scant dozen years since iPhones have been introduced give more insight into how quickly tech adoption is going on!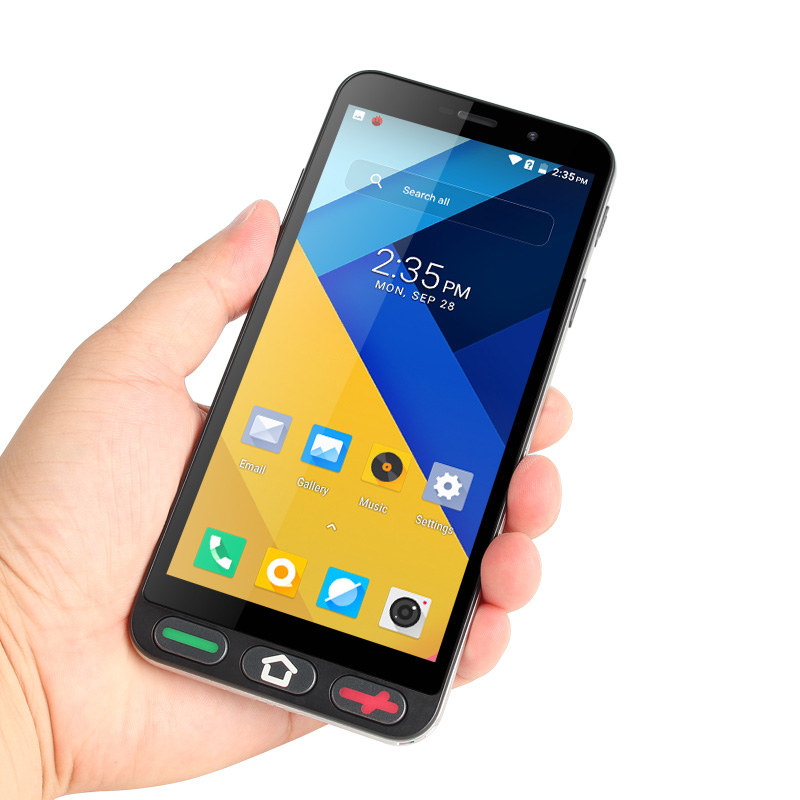 Making A Wise Decision: Upgrade to The Most Recent Technologies
It's time to upgrade from a flip phone! The tiny supercomputer that fits in your pocket is the ultimate multitasker, able to do all of this for you: contact friends and family on social media or email; download apps; watch movies like it was TV. What are some signs that it would make sense to switch?
Even if you've been a long-time holdout, the benefits of having GPS navigation in your pocket and intuitive turn by turn directions might be worth making the swap.
Smartphone screens are big and clear. Once upon a time, smartphones weren't as smart as they are today, and their screens were small. But those days are behind us! Engineers have created bright, large displays that can display huge text and images. While some older consumers may be apprehensive about learning to use a smartphone screen because it is blank at first glance; developers could create interfaces designed for seniors on the touch-screen device which would make navigating through apps easier than ever before!
Have you ever needed to know something in an instant? There are several sites out there that allow for this. The Internet Movie Database, Wikipedia, Google Earth and Open Culture bring a ton of resources right at your fingertips. With these tools readily available on the web it is easy to never be without information again!
We all know how quickly our favorite things pile up. Whether it's photos, videos or music, we want to carry them with us everywhere without breaking the bank on streaming fees from data plans. The right model will have enough internal storage and even removable media for long trips away from home so you can bring your favorites along!
If you want to be cool, don't cling on to old technology. If the majority of mobile phones in America today are smartphones, then most people who resist them must be over a certain age. To maintain your mental flexibility and stay up with tech trends (before they give way), it's time for you hop onto the smartphone train now!
Apps and games are great ways to keep your brain sharp. Other things you can do on a smartphone include reading with book reader apps, listening to podcasts, learning new languages, meditating or even trying out yoga poses.
Flipping Back To A Simpler Communication Device
So, what if a phone user doesn't plan to shoot an epic, run a business, compose a symphony, manage banking. And do online shopping from their smartphone? If they use the same functions at home on wi-fi. Why risk paying for unnecessary minutes or data each month. Instead of having one device that does everything well some people might benefit more by purchasing two things:
A lower-cost alternative like tablets which are perfect for web surfing over WIFI with great battery life but lack cellular connectivity. While still maintaining phone capabilities through utilizing plans such as Republic Wireless where users only pay $20/month plus tax. No matter how many mins or megabytes they consume on top of unlimited SMS messaging included in all plans.
Phone hardware is usually less expensive. Whether you purchase it outright to use with a pay-as-you-go plan. It pay for a contract with a conventional cellular carrier, it is a good investment. The flip cell phones will almost always cost just fraction of its smarter cousins like smartphones and smart watches.
This type of mobile device offers more durable battery life than other modern gadgets out there. While your friends constantly search for electrical outlets in public spaces around them because their devices are dying. It having an old school single function telephone gives users peace of mind that they can go days on end. And without needing to recharge.
The newest generation is turning back the clock, preferring flip-phone over smartphones for their security and simplicity.
If you're getting your first mobile phone, it's simple with a lower learning curve. Everybody has to start somewhere and incremental skill-building is sometimes easier than taking off at high speed. If someone is getting their first mobile phone then simplicity of operation of a flip phone (with large physical buttons, tactile feedback). It is an easy interface makes for great beginner cell phones – appropriate for kids or adults. So user can learn step by step without too much trouble or annoyance about how things work.
Before And After a Switch
If you are looking to upgrade from a flip phone or downgrade from a smartphone, there are some extra considerations.
When switching your plan and hardware it's important that the new device is compatible with all your apps and services. You also consider how long you'll be able to keep this number if upgrading versus downgrading as well as any charges. It will apply for porting over numbers when changing devices/carriers. While mobile carriers are notorious for hitting consumers with termination fees. They may cover the cost of ending. Its contracts to upgrade or downgrade. Ask your carrier if you have an older phone that might be useful as a backup and pass along otherwise. You can also wonder how else communication efficiencies could improve.

Conclusion
Should you purchase a new flip phone or smartphone? Both of these devices have their pros and cons. A flip phone may be more reliable, but it's also less functional than many smartphones on the market today. Smartphones are great for connecting with friends, family, and coworkers through social media platforms like Facebook Messenger and Twitter. However, they can feel overwhelming to use at times because there is so much information available in one place. Ultimately your choice is depend on what type of person you are as well as how often you need access to different features that each device has to offer.
Describe Your Needs In Detail!
We will carefully evaluate your needs and give professional solutions.
Free Inquiry