How To Choose an Industrial Tablet That Suits You?
Many people find it difficult to purchase industrial tablets because there are so many models and brands at different prices with different functions… So, how to find a suitable industrial tablet becomes so important. Here, we sort out a few basic elements for your reference.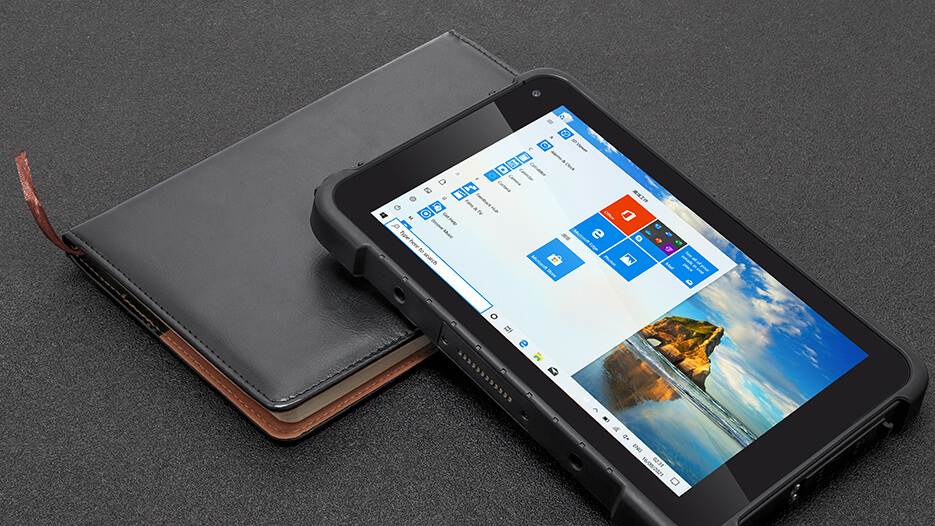 Product Customization
There are many types of industrial tablets on the market, and their configurations are basically fixed. If you need customization to meet your own platform, you need to inform the seller of your needs for customization.
Being rugged
A high-quality industrial tablet must be sturdy and durable in addition to its aesthetic design to deal with the complex working environment.
A wide variety of I/O interfaces
When purchasing an industrial tablet, pay attention to the types of the interface: whether it meets your needs; whether it can be equipped with different external devices, etc.
Stable performance
Stable performance is an element that you can't ignore when buying an industrial tablet. A high-quality industrial tablet must be equipped with an excellent mainboard. So a good mainboard equipped with hardware devices such as CPU, hard disk, display, sound card, etc, can operate continuously and uninterruptedly in a wide temperature range of -20℃ to 70℃, which is an advantage of an industrial tablet.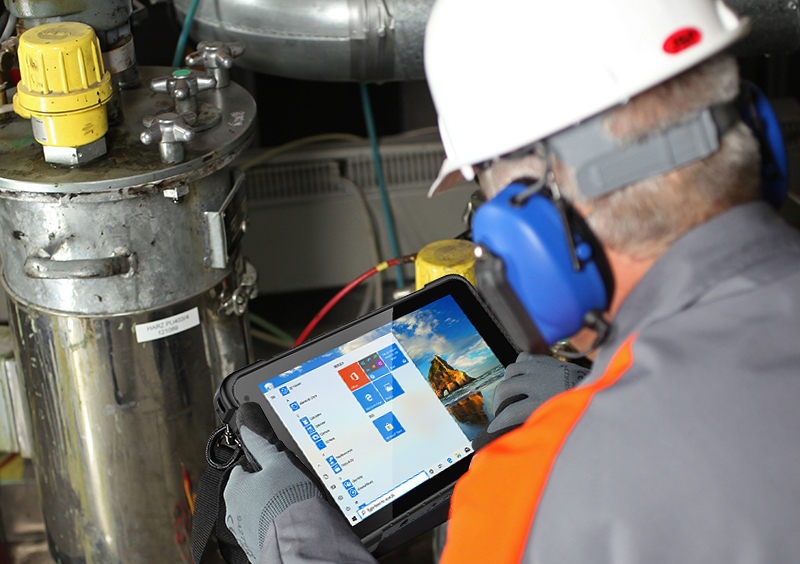 Clear display
In terms of display, industrial tablets with 300cd/㎡ or more are generally applied, and customers use different levels of the display according to various scenarios. Our industrial tablets can be customized for display brightness and resolution.
(If you want to know more about brightness, you can read our another article How To Measure The Screen Brightness? Nit? Lumens?)
Temperature resistance & Tamper resistance
The performance of anti-high and low temperatures also needs to be considered. You need to communicate with the manufacturer about whether the industrial tablet can achieve the performance you need before purchasing it.
Reliable to the harsh working environment
Different industrial tablets have different specific functions, such as the level of dust and water resistance. In most workshops or industrial environments, problems like high dust and high humidity are very common, which requires industrial tablets to reach the specified level of dust and water resistance or above. So normally, the industrial tablets are dust-proof, waterproof and shock-resistant.
You may have the answer to how to choose an industrial tablet after reading the above explanation. If you need to customize an industrial tablet, please contact us, and we will try our best to provide the best solution for you.
Describe Your Needs In Detail!
We will carefully evaluate your needs and give professional solutions.
Free Inquiry