Why Rugged Tablets Can't Be As Thin As Consumer Tablets?
Many people wonder why the rugged tablet is not as thin as a normal consumer tablet. In fact, making a tablet thinner is not a problem technically, nor is it a high-tech technology. The reasons that the rugged tablet is thicker than a consumer one are mainly the following points.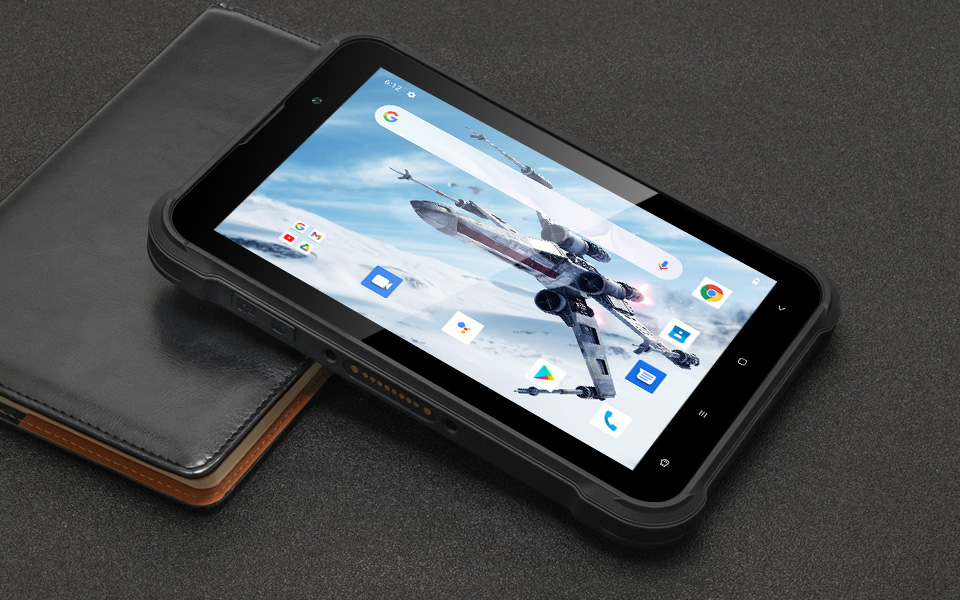 No. 1 Interfaces
Like the USB port we usually use, those USB ports in rugged tablets is higher than that of ordinary tablets. And we know that it has more than one USB port in a rugged tablet. Besides, among the rugged tablets we provide, there are several other interfaces that are equipped with. If you need to install a network cable interface or a DB interface, the rugged tablet will get thicker.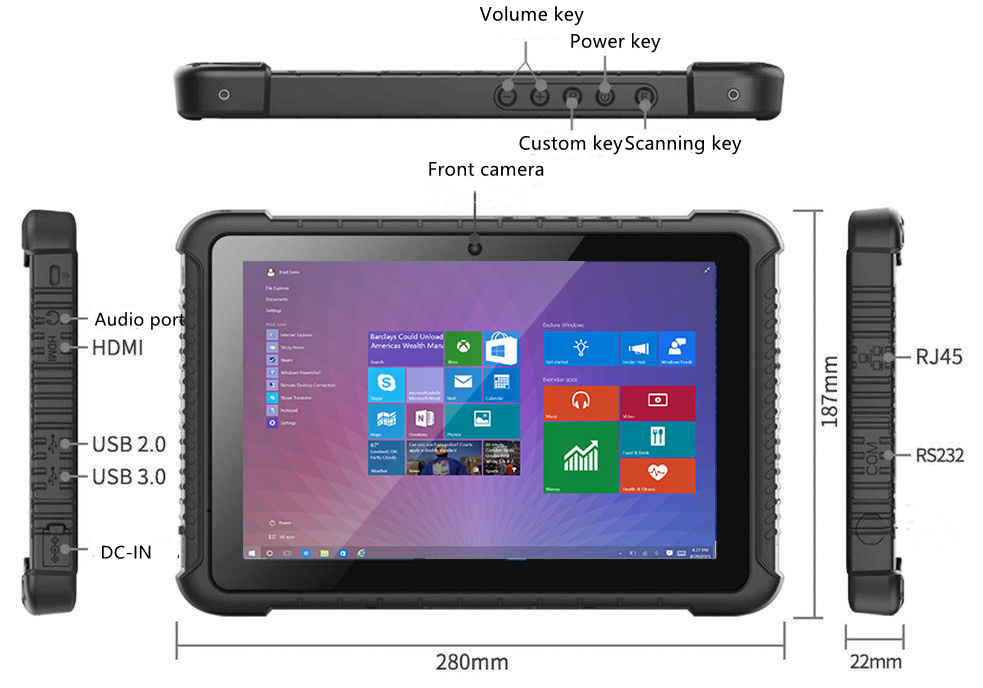 No. 2 Modules
The second factor is about modules. For example, the scanning module needs a certain space to be installed. Whether it is placed on the back or on the side, it requires the rugged tablet to reach a certain thickness. A rugged tablet is not limited to one type of module. We CWELL's rugged tablet can often be equipped with multiple modules at the same time, such as WinPad W108, it can be equipped with modules including fingerprint unlock, 2D barcode scanning, NFC and 4G modules. It leads to the increase in the thickness of the tablet.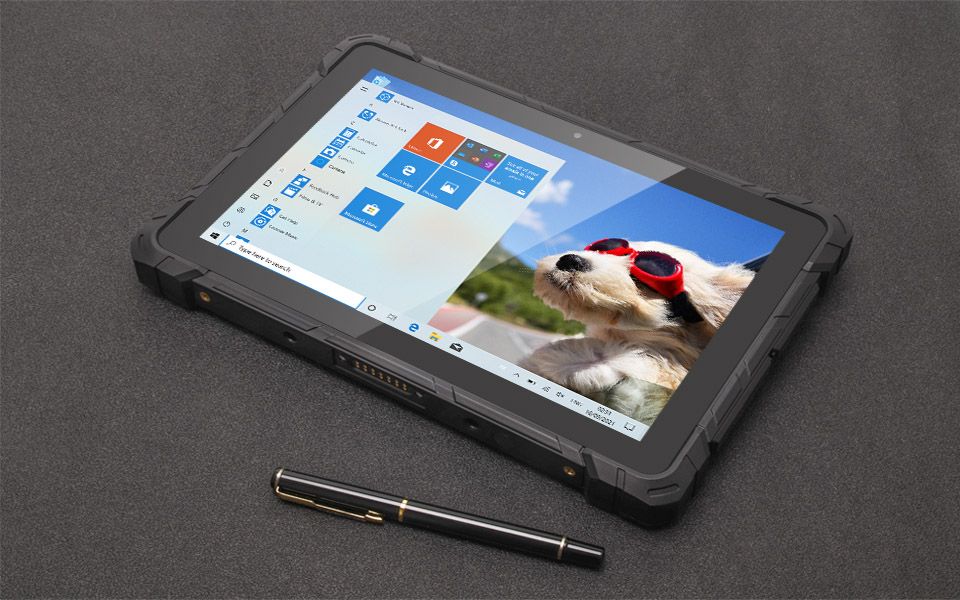 No. 3 The battery
The third factor we are talking about is the battery. A rugged tablet's battery is different from the battery capacity of 4,000 or 5,000 mAh of consumer tablets, and its capacity is at least 8,000 mAh. Therefore, the large-capacity battery is destined to not be small, and it needs a larger body. And some dual-battery designs require more space, and if the battery is removable, it requires more internal space. So we can see battery is also one of the factor that affects the thickness of a rugged tablet.
No.4 Ruggedness
The fourth factor is about the features of the rugged tablets. We know that a rugged tablet is waterproof, dust-proof and drop-proof. It's relatively easy to make a rugged tablet water-resistant and dust-proof, but to make it tough or durable, the material for the rugged tablet must be thick and solid. That's why the rugged tablet look larger than the consumer ones.
Conclusion
Therefore, most rugged tablets are thicker than consumer tablets for better protection and reliability, So when you choose a tablet PC, be sure if you need this feature. Or you can contact us if you have any questions about it. You are always welcome to talk to us.
Describe Your Needs In Detail!
We will carefully evaluate your needs and give professional solutions.
Free Inquiry