Why Using Rugged Tablets in Construction Sites?
If you work in the construction industry, you know how hazardous it can be. There are many things that can happen on a construction site or during the course of labour that can put a worker in jeopardy.
These days, technology can go a long way to help decrease some of these workplace hazards. Here is what you need to know about how a rugged tablet can make working in the construction field safer and less hazardous than ever before.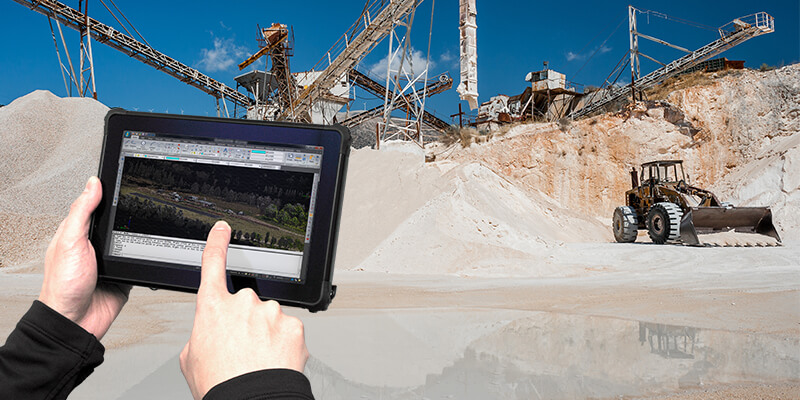 3 great reasons to use rugged tablets in construction sites
1. Durability
In a construction setting, technology and hardware has to be tough. With a commercial-grade tablet, there is constant risk of damage from impact, dust or water damage, as well as rapid obsolescence. Rugged tablets keep construction teams ahead of the curve, with durable glass screens and tough, tightly sealed cases built to exacting specifications to withstand water damage, dust and sand, and multiple kinds of impact and vibration.
Purpose built tablets for construction are also designed to keep pace and integrate fully with future software upgrades, reducing compatibility issues and increasing lifetime value for each tablet.
2. Security
As we mentioned above, accidents or something unexpected may happen in construction sites. So it's very vital to minimize workplace hazards and accidents, keep track of workers on the site. With rugged tablets, ensuring worker safety, streamlining deliveries and schedules, and avoiding delays caused by incorrect paperwork can be the keys to preventing cost- overruns and bringing a project in on time and on budget.
3. Easy management
Rugged devices benefit every aspect of a construction job, from the manager all the way to the builders. Everybody can be in direct connection with each other – and all tasks and requirements can be easily accessed.
This can help speed up the project, while also minimising cross over and even reducing the risk or workplace injuries.
Rugged devices are used distributively across management levels and the labour workers. When both highly skilled members of staff work together, projects and construction are more much seamless.  
4. Streamlined operations
Even if innovative technology and safety are of the highest interest for construction workers, greater efficiency is what it all comes down to. When they are equipped with reliable tools such as rugged tablets, operations can proceed on schedule with minimal disruption.
For example, building a subsea roadway tunnel through hard rock requires incredible precision, meticulous planning and reliable computers. They can help automate surveying tasks, using electro-optical scanning to measure angles, distances and coordinates. Then, directly from a rugged tablet, crews can set precise explosive blast patterns and control drilling equipment based on these site profiles.
5. Access to the Internet
Unless you're only using your rugged tablet to play games, one of the most important uses of it in construction is to access the internet.
While WiFi can work in a pinch, and with the right infrastructure on the site, a tablet with 4G LTE capability is going to be your best bet for always-on connectivity.
The internet isn't just for cultivating a mean Instagram feed — it can help for taking notes, looking up replacement parts, finding vendors, sending messages to your crew, and pulling up maps for delivery routes, nearby hardware stores for the little stuff, and any other local needs you or the crew might need.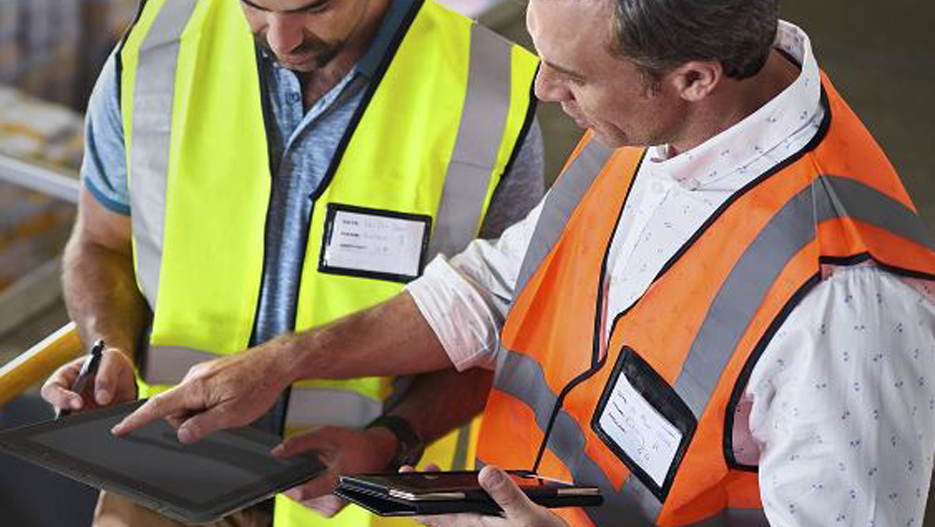 Conclusion
To summaries, rugged tablets have a variety of benefits in the construction industry. They have proven that they are valuable and practical to the constructing groups.
For more ideas on how to use industrial rugged tablets for construction, or for deploying other kinds of rugged tablets, please contact us!
Describe Your Needs In Detail!
We will carefully evaluate your needs and give professional solutions.
Free Inquiry