7 Facts about Rugged Tablets & Consumer Tablets
Rugged tablets & Consumer tablets?
Nowadays, more and more rugged tablets are common in the professional field and more specifically in the industrial field, such as transport and logistics, production and warehouses, public safety and field services.
For these areas, the use of consumer tablets is not enough, they are more appropriate for our daily lives. This is because they are not robust and resistant enough for industrial use and do not have all the features and accessories that are required in these sectors.
Below, we're going to present an analysis that helps to understand the differences between rugged tablets and consumer ones.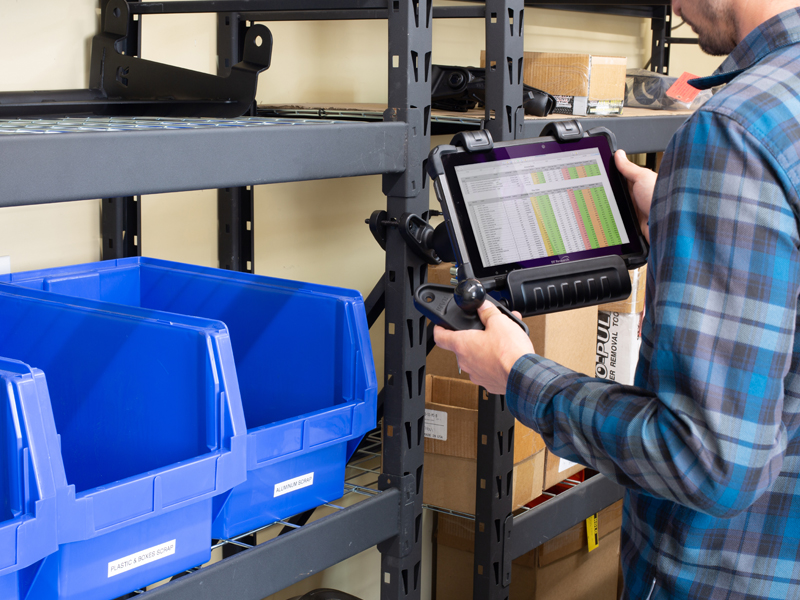 Key Differences Between Rugged Tablets and Consumer Tablets
Durability / Reliability
Rugged tablets are designed to work in harsh environments and harsh conditions.
Most industrial tablet users work in environments with harsh conditions such as temperatures, wet or damp areas, sloped surfaces or even dusty areas. In these environments, the tablet of normal configuration is not enough because it will have a short life and will have to carry out constant repairs to keep it operational.
On the other hand, the rugged tablets are built to the MIL-STD 810 military standard to ensure they can withstand conditions as harsh as those of an army. In addition, they also have an IP certificate, which guarantees resistance against water, dust, falls and vibrations. These features make these devices ideal for really tough workplaces.
2. Durable Battery
In addition to being physically resistant, the long battery life is another aspect that most interests users. Since, the longer the autonomy of a device, the better the device's performance in field tasks. In recent times, the battery life issue for most consumer devices has led to additional or extra power banks being developed in order to provide longer battery life or facilitate charging when it runs out.
Rugged tablets, on the other hand, have extended battery life and in most cases can double the battery life of everyday tablets several times over.
3. More professional configuration
Industrial rugged tablets include the possibility of advanced data capture by RFID, barcode reader, fingerprint reader, special ports, etc. This feature increases the possibility of an industrial rugged tablet collecting information correctly.
4. Lifecycle
Both rugged and consumer tablets perform the same in terms of software usage, but there is a slight difference in the software update of the two. In that, consumer tablets require software updates every 6 to 12 months, and the rugged ones can scale up for several years before requiring a mandatory update.
5. Rugged tablets are often heavier
When contrasted with consumer tablets, rugged devices are usually heavier. Wait, that now sounds a little bad now, doesn't it? But of course, there is a tradeoff to this drawback as we will explore later on.
6. Price
We know, price is a significant factor when deciding on the devices and technology that you want in your office. There is a noticeable difference between rugged and consumer tablets in regards to their price, which may affect your decision.
As we mentioned, rugged tablets are designed specifically for specific conditions. You can find a rugged tablet that will promise to withstand your specific climate or environment. We're not stating that consumer tablets aren't designed or built well – they just haven't been created with industrial or extreme conditions in mind.
7. Design
It's a subjective point, but a relevant one nevertheless. When we say design, we're specifically talking about the usability of the tablet. For instance, the software – not so much the external appearance.
Usability is an essential factor when picking your tablet, and although every team is different, it's vital that we mention it. Businesses should always choose a tablet that supports software that will fit comfortably into a team, and help workers to do their job efficiently and smoothly.
As an example, if your workers are required to wear gloves – the tablet should have resistive touch screen panels, that allow them to use the screen, even with gloves on.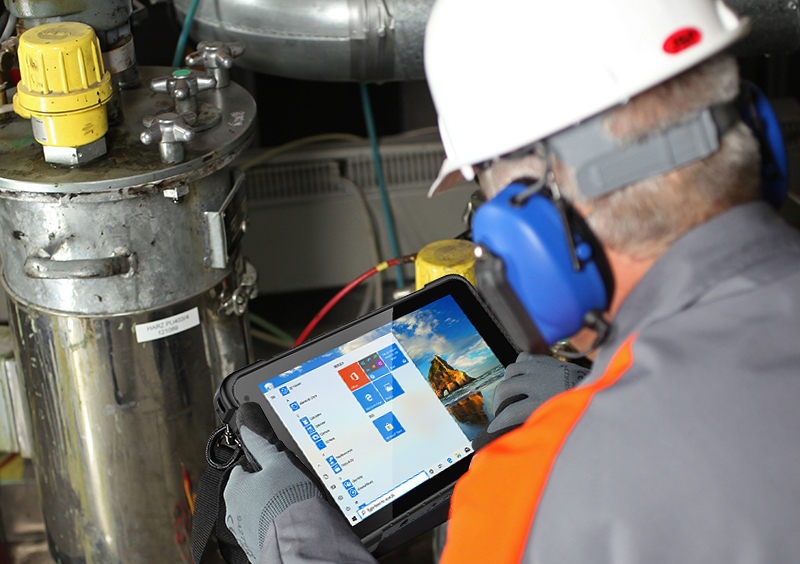 Conclusion
There are various types of rugged tablets and consumer tablets on the market. Whether to purchase a rugged one or a consumer one depends on your requirement. Every workplace is different – and for some, a consumer tablet suffices. However, for many, a rugged tablet is the way forward. Not only does it withstand any type of trauma or drama, but it also saves you money in the long run.
With the durability, powerful configuration in mind, many businesses lean towards a rugged tablet. It's an extra bit of security for their workflow and workers.
Which one do you think is the right one for your use? Diving into buying a tablet, knowing precisely what you want, will help drastically when choosing the right one for you.
If you have any further questions, please feel free to contact us.
Describe Your Needs In Detail!
We will carefully evaluate your needs and give professional solutions.
Free Inquiry