Smartphone VS Tablet. What is Better and What Are Their Differences
Smartphone VS Tablet. What is Better and What Are Their Differences
For many years, there has been a tendency for smartphone displays to gradually increase in size, and against the background of this phenomenon, tablet sales are gradually falling. Many users simply no longer need to use multiple devices at once, but the coronavirus epidemic has revived the tablet market, making it clear that tablets are more convenient for home use.
Then, Smartphone VS Tablet, what is better and what are their differences?
Differences of smartphone vs tablet in design and controls
The main difference between smartphone vs tablet is the large screen size, as well as noticeably larger frames around the display. Despite the fact that tablets are also striving to become more compact, such devices do not need too narrow frames – otherwise, they will be inconvenient to hold in your hands.
And also, the larger the screen, the easier it will be to damage it, so conservatism is also dictated by the issue of protection.
The convenience of use
If Wi-Fi, and therefore access to the Internet, can be found even in the most budget devices, then not all tablets support work in mobile networks, or some models have reduced functionality that does not allow the use of calls and SMS.
Another problem with tablets is that they do not always have speakers, especially in devices with a screen diagonal of more than 8 inches, which means you either need to use a speakerphone, or wired or wireless headsets.
However, holding a huge device near your ear, in any case, will not be very convenient, and, besides, the proximity sensor in tablets is usually not provided, so you will have to turn off the screen manually to avoid erroneous clicks.
If there is no need to talk through a separate speaker, then for everything else, the tablet seems to be a more convenient option. It is easier to view any content on a large screen – it can be both films and documents or pages of various sites, but in games, it is usually much easier to control it from tablets.
At the same time, some games, like applications, may not be optimized in the best way for the resolution of tablet displays, which will negatively affect the quality of the picture or the ease of control. But popular software rarely has such a problem.
NFC is a very rare guest in tablets, and it is especially difficult to find it in modern current models, so you will have to forget about paying for goods and other functionality of the wireless module.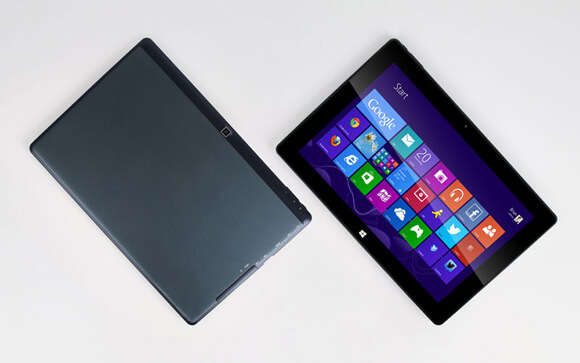 Display
Most often, tablets use IPS matrices, which in many cases, although they turn out to be of high quality, and they do not have flicker, but such matrices noticeably lose brightness to a greater extent when the gaze is deviated compared to Amoled displays, and their contrast ratio is many times below.
The most popular now are tablets with a screen diagonal of 8 "and more, while the 7" option is of interest to fewer and fewer users due to the fact that it does not give clear advantages over smartphones.
Operating system and software
The operating system in tablets is slightly different from what you can see in smartphones – it is better optimized for control from a large screen and can support additional functions, such as more convenient work with widgets or applications in multitasking mode, support for more gestures, auto-rotate screen (including on a standard desktop, on which you can put more applications) and the list does not end there.
Apple, realizing that tablets need a slightly different approach to control, introduced the iPad OS operating system, which separated from iOS for smartphones, and it is likely that the same fate awaits Android, which would be a logical step in the evolution of tablets.
A special place in the world of tablets is occupied by devices that run on full-fledged Windows 10 – such devices can easily replace laptops or PCs, allowing you to work with software worthy of analogs that simply do not exist on mobile operating systems.
You can connect a keyboard, which usually comes with the kit, to such tablets, and many other devices, including through a full USB connector. Such tablets also have disadvantages – they are high cost, as well as the lack of a large selection among the models presented, and finding a device with support for 4G networks is not an easy task at all.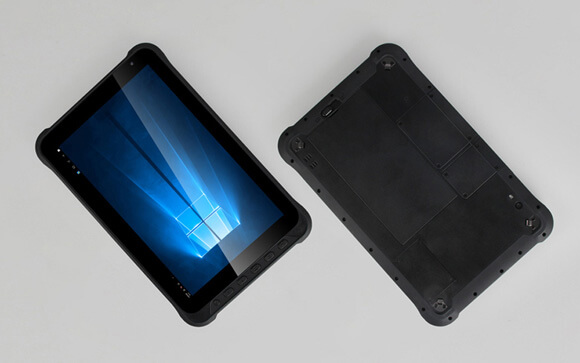 Cameras
In terms of photo and video capabilities, smartphones are the clear winners. They use better and more expensive modules, as well as the total number of cameras in smartphones, while even some relatively expensive tablets do not even provide a flash, although it can be useful when photographing in low light conditions.
Also, if you need to comfortably photograph text, do not consider tablet models without autofocus on the main camera.
The front cameras of tablets also often cannot boast of good image quality, since their main purpose is not to create beautiful selfies but to provide video communication.
Navigation
As a navigator, the tablet seems to be a more convenient solution, again due to the larger screen. Of course, this is provided that the tablet supports GPS, but support for 4G networks with the ability to access the Internet will make navigation even more comfortable, and an electronic compass for quick orientation on the map will not be superfluous.
Tablets are often used in cars, but some users prefer to limit themselves to smartphones for various reasons.
Outcome
In the battle of smartphone vs tablet, it is hardly possible to choose a winner, since each device has its own pros and cons, but choosing the best smartphone is much easier since this is a more popular device presented on the market in many variants.
Choosing a tablet, if you need not a budget, but a powerful modern solution on Android or iPadOS, will be more difficult With all its features, the tablet is more suitable for home use due to its large screen, but smartphones are more versatile and portable.
Now, do you know the difference between smartphone vs tablet and how to choose the one that suits you?
Describe Your Needs In Detail!
We will carefully evaluate your needs and give professional solutions.
Free Inquiry