Which is the Best Cellphone for seniors in 2022?
Cellphone for seniors has now become an indispensable tool in everyday life and can also prove useful for older people. We used to think that the elderly does not know how to use this type of technology, but the truth is that these cellphones' designs are specifically for the elderly.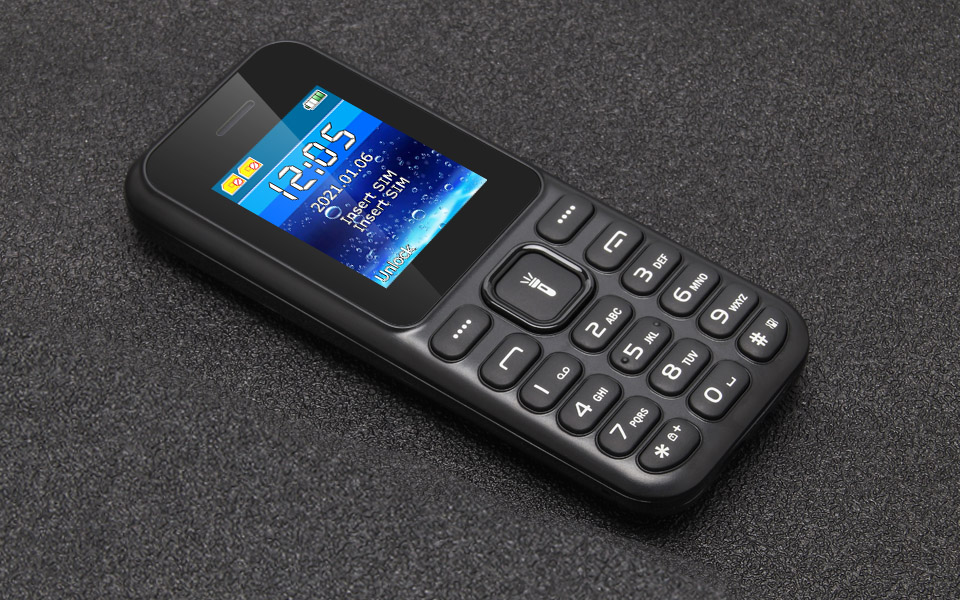 Cellphone for seniors have features that facilitate use at the same time
They can be useful because they allow you to easily communicate with loved ones in case of any problems.
For example, several models we provide, like UNIWA V1000, are equipped with an SOS button that allows you to send reports and requests for help very quickly, even if you have problems speaking or composing a message.
We therefore thought it would be useful to make a selection of the best cellphone for seniors and explain what the specific characteristics are for each.
UNIWA FD003 1.77-inch-screen cellphone is a dual sim card dual standby mobile phone, ideal for the elderly. It has four type of colors to choose, including Black/Black, Blue/Black, Red/Black and Yellow. You can pick the one you prefer.
And it supports 2G/3G/4G network, convenient to get access to the Internet. But you need to check if the network bands are available in your country beforehand.
There is a big key on the front to turn on/off the torch to illuminate the night at any time, which is very friendly for the elderly.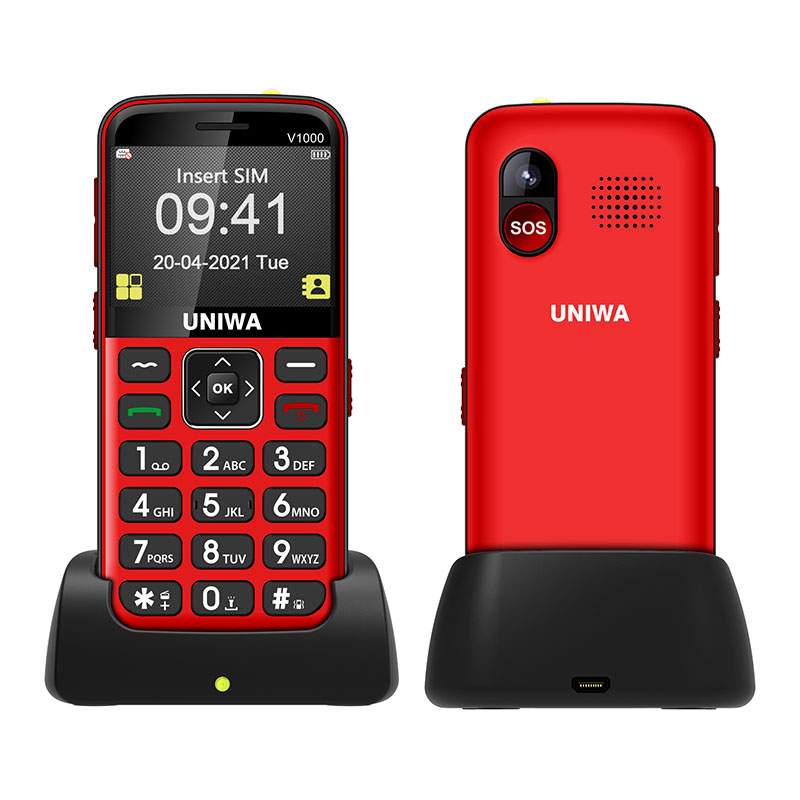 This phone is perfect for those who want to use a feature phone easily. It has been designed with a large display and buttons, so it's convenient to navigate. There's also a loud ringtone, so you will be able to hear your incoming calls or messages, even if you're hard of hearing.
There's also a HAC function, which makes you have a better talking experience on the phone even when you're wearing a hearing aid.
If you're also wanting a little more from your phone than the basic calling and texting, we have tried to think of everything in it. This phone has a built-in wireless radio, torch, calculator, alarm clock, calendar and easy to use the camera, so it's certain to keep you entertained.
This phone will support 2G/3G/4G networks with a single SIM card single standby, which makes sure you can get access to the network easily.
If this isn't enough, we have also built in an SOS button, so you can call who you need at a click of a button in case of an Emergency.
And there is a special charging dock. The charging dock makes it super easy for you to recharge your phone, without trying to find the cable and insert it into the phone. This makes this phone great for the elderly or people with restricted movement as they recharge the phone.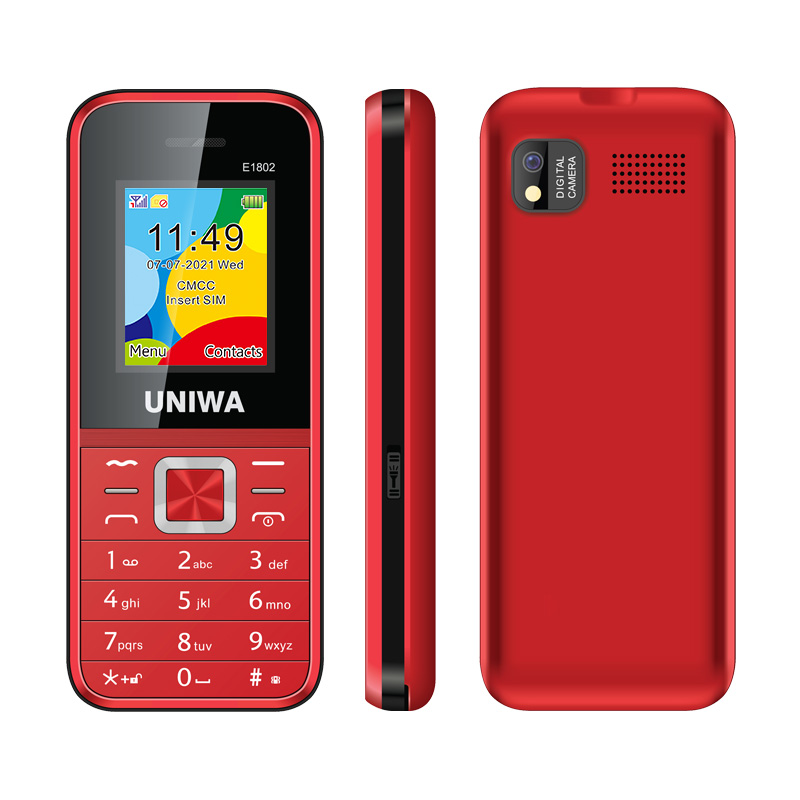 The UNIWA E1802 is a great basic phone for everyday use. We like its classic design-bar style, as well as its various color finish.
Its 1.77 inch QQVGA display is pleasingly sharp and vibrant for a humble feature phone, while typing on the keypad is comfortable too.
It also boasts dual SIM functionality and micro SD expandability (up to 16 GB). And it is equipped with a 25BI 1800mAh battery, up to 480 minutes Talk Time, Up to 360 hours Standby Time.
And it supports network 2G GSM850/900/1800/1900MHz, making it a simple & powerful 2G cell phone for seniors.
Conclusion
There are more similar cellphones for seniors in CWELL(click here), which one is the best cellphone for you? Please tell us if you have your answer.
Describe Your Needs In Detail!
We will carefully evaluate your needs and give professional solutions.
Free Inquiry