Digitizing Warehouse Operations With Android Rugged Tablet
Why digitize warehouse operations with an android rugged tablet? We now see companies doing a lot of work digitally on smart devices like tablets, which can be very time-saving and efficient. Also, many other things like online shopping and online bill paying, online conferences, online interactions, and transactions all happen digitally through smart devices. Talking about online transactions and shopping, we cannot forget business companies.
For a quick and error-free customer experience, every company needs a smart system. Also, to ensure timely deliveries of the products, companies need to ensure that the warehouse is functioning effectively and efficiently. For that, digitizing the warehouse operations is important. Companies can do that with the help of rugged handheld devices like the android rugged tablets.
The android rugged tablet has become the crucial tool for the effective functioning of a warehouse. The android rugged tablets are so convenient that they are easily mounted on the forklifts, carts, and truck dashboards and carried across the warehouse without any concerns of damaging them which may be caused by the strong vibrations, extreme conditions, and rough handling by the workers in the warehouse.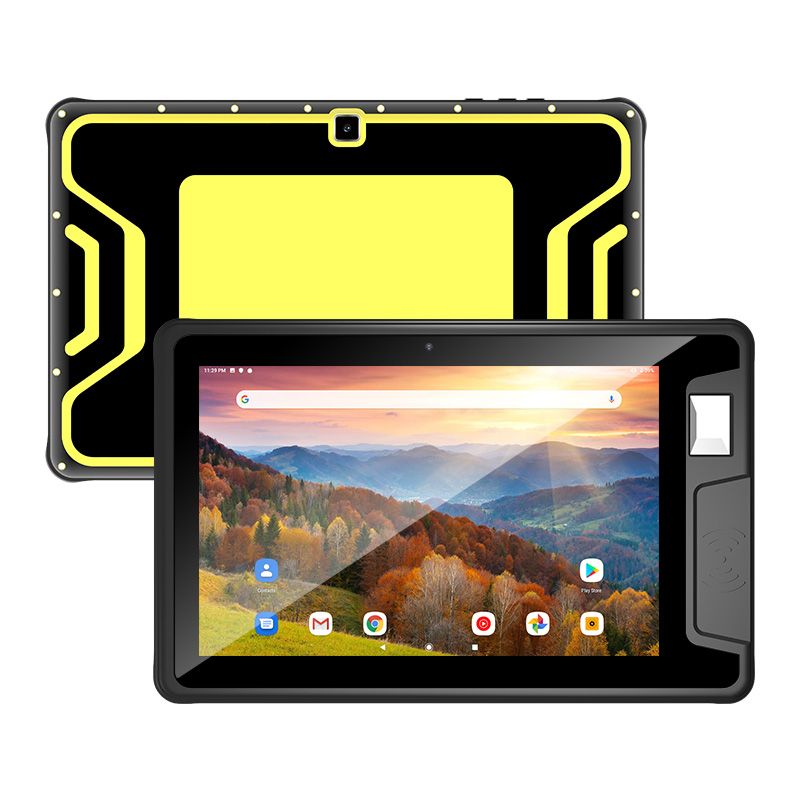 For complete digitizing of the warehouse for efficient management, the android rugged tablet comes with barcode and RFID reading capabilities, wireless label printers, and voice-directed hands-free technology. All of these are the requirements for the receiving, picking, shipping, and inventory in the warehouse.
If you use the android rugged tablet containing all the features, then there is no need to invest in multiple different devices for different functions. For efficient working of a warehouse, its workers should be efficient. For the workers to be efficient, the tools they have access to must be efficient and there is no tool as efficient as the android rugged tablet.
An android rugged table is rugged. Handheld rugged devices like the android rugged tablets are different from normal smartphones, tablets, or other devices. Ruggedized devices have different designs. The android rugged table is made of special materials that help them to survive in harsh environmental conditions.
Android rugged tablets come with especially built-in scanners that capture barcodes much faster and more accurately. These devices can also capture and read distorted barcodes, all this makes it very convenient and timesaving.
These android rugged tablets have special high-capacity batteries, which are replaceable and rechargeable. In addiiton, warehouse workers work all day, and they need a device with enough battery power to rely on.
They are android devices, most of the warehouse workers will be familiar with how these work. There is no need for special training for the workers to teach them how to use these devices. These are easy to use; workers can get the hang of them quickly, with just one of two users.
Android rugged tablets have quality connectivity. The android devices have a very good wireless connectivity that is seamless. Real-time data will always be available to the worker, and they will not face interent issue. Often workers need excess data on the go or during work, what they require is quality connectivity, which the android rugged tablets can provide them with.
As we all know, that android is the most popular and widely used operating system, so there are no problems in integration and compatibility with the warehouse systems.
The android rugged tablets have a long life. You will not need to replace them repeatedly. This will also save you an expanse.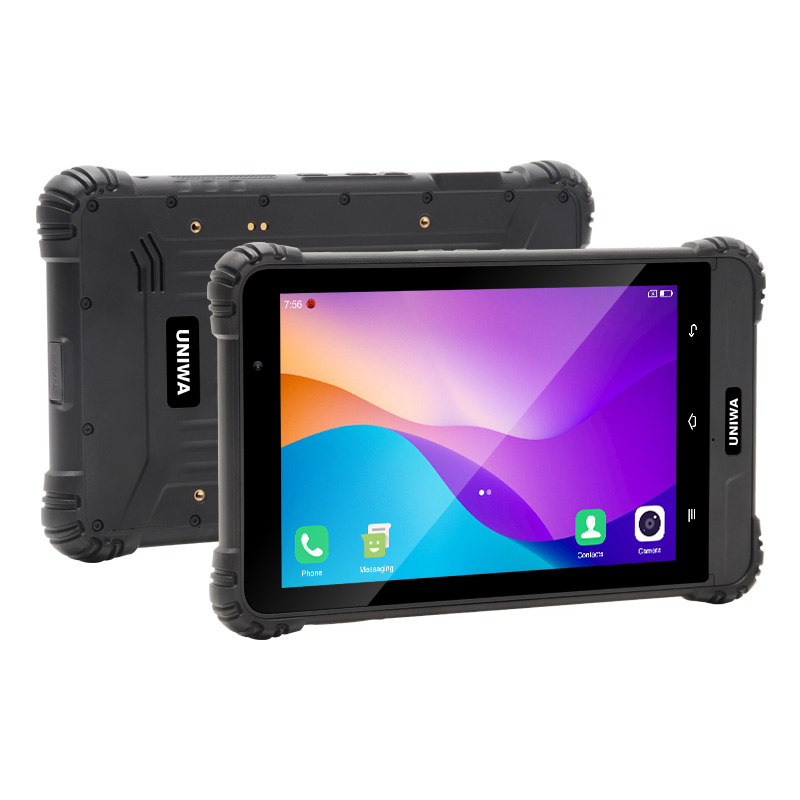 Features Imperative for Android Tablet
The Android rugged tablets should have a sturdy design that can withstand harsh environmental conditions at work. For instance, extreme vibrations, extreme temperatures, rough handling, dropping, or bumping.
They should have a high-quality touchscreen with high responsiveness and readability. Workers often have gloved hands or wet hands; therefore, the screen should be highly responsive. Moreover, amongst the many extreme work environment in the warehouse, extreme lighting is also one of them. Therefore, the screen of the Android rugged tablet should be readable in extremely bright light as well as extremely dull light.
They should have long-lasting battery power so they last on long work shifts.
Adaptable features such as built-in scanners, which are necessary for the workers in the warehouse. This allows them to use one device for multiple tasks; it saves effort, time, and money.
The Android rugged tablets should have secured network connectivity with variable networking options so that there are no connectivity problems.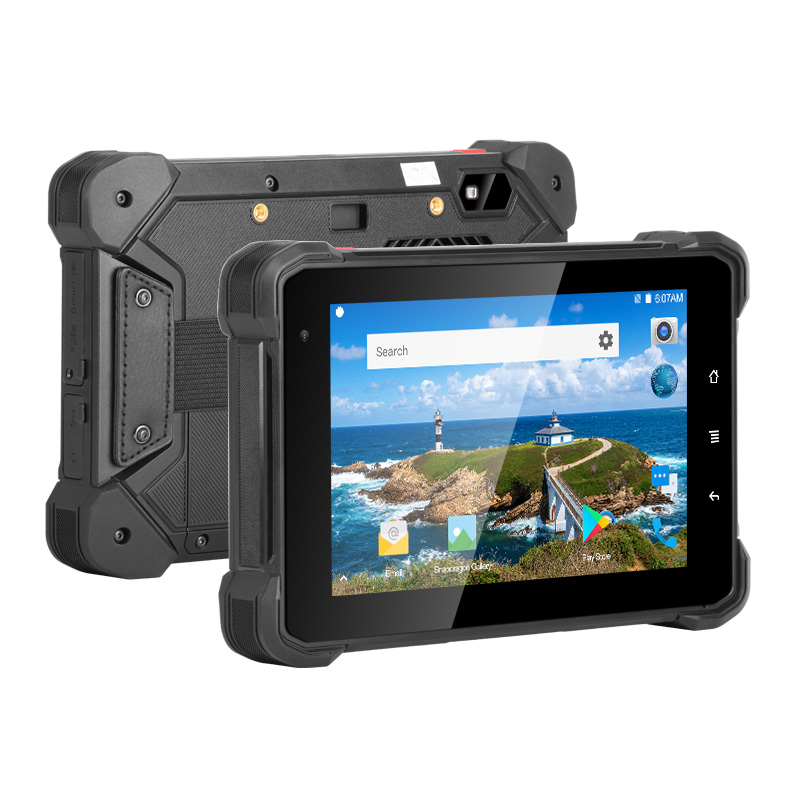 Benefits of Digitising warehouse operations
The most prominent benefit of digitizing a warehouse is that the owner will easily be able to keep track of the warehouse and the products. Also, the owner will have access to the real-time statistics of the warehouse. This will increase the transparency of the warehouse and allow the owner to do planning well with all the data. In addition, this is very time-saving.
Having a smart warehouse will make it easy for the owner to manage it. The owner does not need to be physical to make important decisions. With access to the data remotely, the owner can make decisions even from afar.
Digitizing your warehouse makes everything a lot more efficient, and time-saving. Moreover, this will make many things easier; the stock archive will be in accord with the economic stats of the warehouse. Real-time information would be coordinated and easily accessible by the owner.
Having a smart operating warehouse with help of the android rugged tablets will make the processing a lot faster and more accurate. Nowadays, everyone wants a quick service without any slip-ups; android rugged tablets are perfect for that. Having everything digitized will help prevent any human error from happening as well.
The digitized warehouse will be a much better, more organized, and a lot more manageable place. The computerized system will work effortlessly in managing and counting the number of stocks, which could be a hustle for a person. Not only that but also every process will also be interconnected from every part of the warehouse. Each device will be interconnected and help in adjusting the process easily if needed.
Describe Your Needs In Detail!
We will carefully evaluate your needs and give professional solutions.
Free Inquiry