Reap the benefits of 4G mobile networks
Introduction
Smartphones and other devices with Wi-Fi have become a very common and crucial part of our everyday lives. People spend most of their time on the Internet with the help of Wi-Fi. However, devices that allow only Wi-Fi connectivity has a limitation, the Internet is not always connected. If there is no Wi-Fi around those devices might actually be useless, especially for people who require Internet connectivity all the time for work. This is where the mobile network comes in; the 4G mobile network is available at any time and it is much better than Wi-Fi.
The mobile network has allowed us to shift most parts of our lives online, no matter where we are. It has provided us with a very flexible and interconnected digital world of almost all our devices. Whether it be a video call, online shopping, watching TV, listening to music online, paying bills online, surfing the browser, or social media access, all of this is possible because of the 4G mobile network.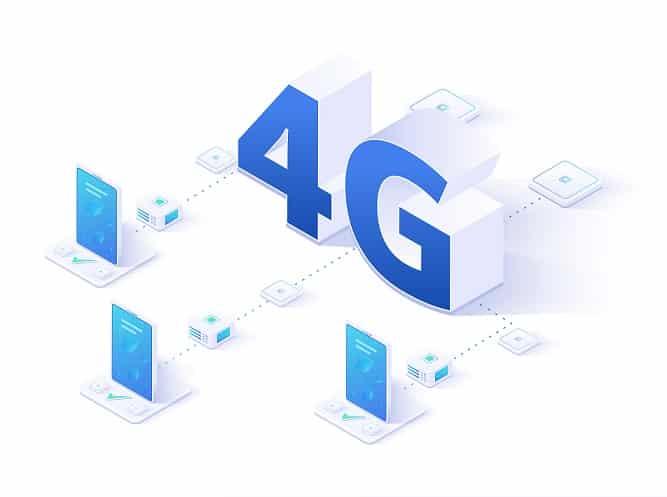 The mobile network is much faster and more efficient compared to the good old 3G. Even though the successor of the 4G mobile network, 5G has already hit the market, many people still use 4G. 4G is still much more popular and common among the people. Many features of the 4G are very beneficial; you might be using the 4G mobile network but do not realize those features in it. If you want to know all the benefits of 4G mobile network, how fast 4G mobile network is, then we advise you to read on.
What is the 4G mobile network?
The 4G mobile network is the fourth generation mobile network, which was the successor of the 3G and 2G mobile networks. The 2G (second-generation) mobile network technology came in the 1990s. The 2G mobile network made it possible to make phone calls or send text messages digitally for the first time.
Following the 2G mobile network, in the early 2000s came the 3G (third-generation) mobile network. The 3G wireless mobile network was a game-changer at the time. At that time only calls and text, messages were sent digitally, however, with the 3G mobile network the users got excess to the internet and they could surf the web browser and download music, pictures, and videos, and they could also do video calls, all along with tradition digital phone calls and text messages.
Some possible features of the 4G mobile network
The mobile network, which firsts came in the late 2000s, offers all that the 3G mobile network offers but, with much more speed, it is much faster than 3G. Every new mobile network generation technology comes with an increased bandwidth speed and network capacity compared to that of the previous network. While the 3G mobile network only gives you the peak speed of 14 Mbps, the 4G mobile network gives a speed up to 100 Mbps.
The 4G mobile network supports multiple interactive media like voice calls, video calls, wireless internet, and other broadband services. It has a high speed, high capacity, and low cost per bit. Also, it has Global mobility and service portability. It allows seamless switching of, variety of services along with better scheduling and call admission control techniques and Ad hoc networks and multi-hop networks.
Benefits of the 4G mobile network
The most prominent benefit of the 4G mobile network that is repeatedly mentioned is its incredibly high speed. Because of the increased bandwidth, the 4G mobile network has a much faster data transfer speed. With such fast speed, users can comfortably stream videos and music online without any lagging. They can enjoy an undisturbed network connection during video calls and online browsing, which is the greater advantage.
The 4G mobile network also offers a much wider coverage; it has up to or more than 30 miles of coverage. Often there are overlapping network ranges because of which users do not have to worry about losing connectivity in most of the areas in the city.
The 4G mobile network provides users with complete security and privacy. Users can enjoy very safe network connectivity with the 4G mobile network, unlike Wi-Fi, which is not safe at all. Everyone needs a secure connection for obvious reasons of privacy. However, this key feature of a safe network connection is much more crucial and beneficial for business people, business establishments, and any people with sensitive information. These types of people require safe networks so that no sensitive/private information can be hacked and leaked.
The 4G mobile network is not just beneficial to business establishments due to the security factor though. Increased sales, improved customer service, improved products and services, improved flexibility and decision-making, effective and innovative management, improved motivation for the employee and team productivity, and process efficiency and effectivity are some of the many advantages that the companies have because of the 4G mobile network.
Lastly, the 4G mobile network is also very affordable. It might be a little more expensive compared to the Wi-Fi connectivity but with all the advantages it provides, it is all worth it.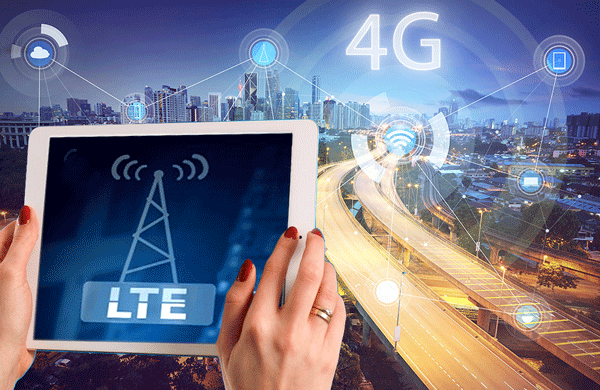 Conclusion
To conclude, the 4G mobile network has generous performance improvements over any other previous mobile networks. It provides the connectivity that brings amazing benefits to not just normal people but also business people and business mobility. With the use of 4G mobile network, more applications can easily be used on the mobile phones remotely, quick sharing of large files is possible, immediate sharing of the time-sensitive data, such as for real-time interactions is easily possible a well. Moreover, compared to Wi-Fi, the 4G mobile network allows us to use the applications remotely anywhere, anytime with much more convenience. The 4G mobile network is also much more secure than the Wi-Fi.
For More information, Contact Us Today!
Describe Your Needs In Detail!
We will carefully evaluate your needs and give professional solutions.
Free Inquiry