What Makes Industrial Rugged Tablet 10 Inch So Rugged?
Introduction
Smart devices like mobile phones, tablets, and PCs play an important role in today's society. A lot of our everyday work happens on smart devices. Smart devices have made our lives so much easier. However, not just our lives at home but also our lives at work have also become very easy. With smart devices, work is more efficient and quick. Businesses and workplaces have more advantages because of these smart devices. In almost every work field, these smart devices are playing an important role. One of them is industrial work. Many industries like agricultural, construction, educational, energy-oil, gas, mining, field service, food and beverages, Health care, manufacturing, fire departments, and many more are using different tablets including the Rugged tablet 10 inch.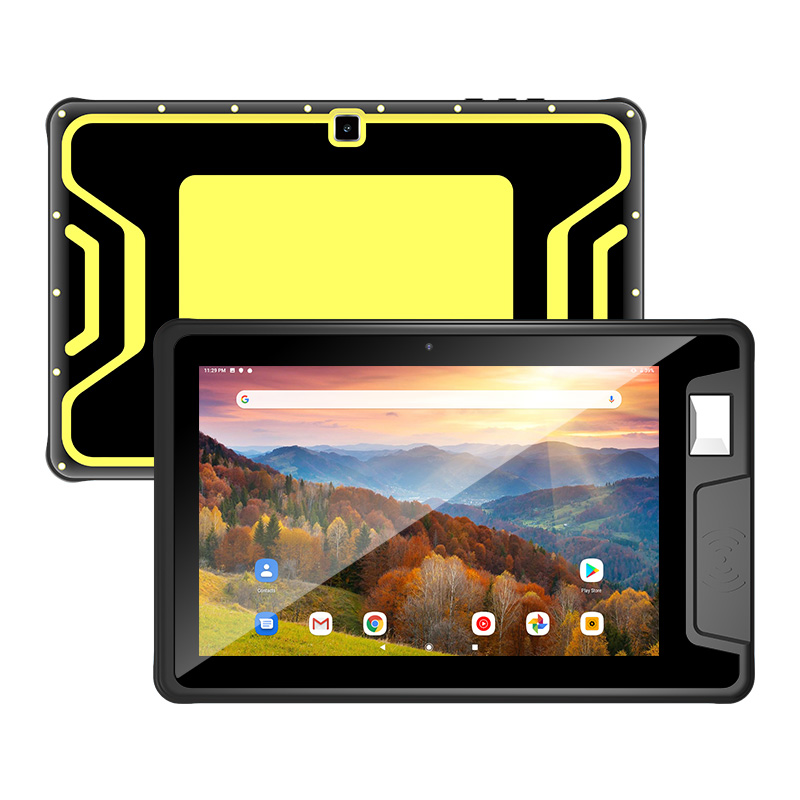 Why rugged tablet 10 inch is best to use in industries?
As we, all know there are different types of industries where different types of work happen. Most of these industries have very severe environmental conditions. Because of this, industrial workers need good quality and long-lasting smart devices. Those smart devices should be able to bear the harsh conditions of the industry.
Many of the harsh conditions in industries include extreme temperatures, extreme humidity, extreme vibrations, extremely bright or dull lighting, very rough handling of devices, and many more. With such harsh conditions in the industry, workers cannot use the normal smart devices that we use in our everyday lives inside them. Therefore, we need special devices that can withstand these conditions. These special devices are rugged tablet PC.
How is the industrial rugged tablet 10 inch so rugged?
Industrial rugged tablets are special smart devices that are ruggedized from the inside out. This is because so that they can tolerate the harsh environment of the industries and last a long time. However, how are these industrial rugged tablets so rugged? What makes them so rugged? Continue reading the article and find out the amazing features of these rugged tablets.
High IP rating
A good rugged tablet has a high IP rating. The minimum IP rating of a rugged tablet is IP54. A very good rugged tablet would have an IP rating of IP65. With such a good IP rating, your industrial rugged tablet stays protected from extreme dust and water. This is very important, as in industries there are usually harsh dusty, and humid environments. However, with the rugged tablet, you would not have to worry about it. Your smart rugged device will be safe.
Wide range of Operating Temperature
A very beneficial factor to consider in the industrial rugged tablets is that they are easily installed and used anywhere. The industry workers cannot use normal smart tablets or install them on the forklift. However, they can install rugged tablets on the forklifts. This is because the fourth lift vibrates and has risks of extreme temperature, which the ordinary Smart tablets cannot tolerate. Rugged tablets can withstand extreme temperatures and so they are suitable for use in industries. The extreme temperatures may vary from – 30°C in a freezer to 40°C in the outdoors.
Strong and sturdy
The industrial rugged tablet 10 inch has a very strong and sturdy structure made from an aluminum alloy. It is a fanless and fully enclosed design. These rugged tablets have a low power consumption. All of these features make them suitable for use in the industrial environment. Simple, strong, and study, all these factors ensure that the rugged tablet will last a long time under harsh work environment conditions like bumping, vibrations, shocks, and drops.
High quality LED display
Amongst the Important features required, one very important feature is the need for a good quality Eli D display for the rugged tablet 10 inch. This is because oftentimes the workers in the industry have dirty, wet, oily, or gloved hands. Normally when your hands are this dirty they will not work on your smart devices. However, in industries, this is very usual; therefore, a device with a good quality screen that is highly responsive is required. Moreover, the screen's readability should also be very good. As mentioned above, there might be extremely bright lighting in the industry environment. The screen should be visible in high brightness like under direct sunlight.
Long life
Another very good feature of the rugged tablet or any other rugged device is that it has a very long life compared to normal smart devices. Manufacturers use High-quality materials to make a rugged device; it is ruggedized from the inside out. Because of this, it lasts a very long time, at least five or more years. This makes it very suitable for using rugged devices in industries. Because these devices will not require high maintenance and will update automatically. A device that will last long is replaced less, which will also reduce the costs in the end.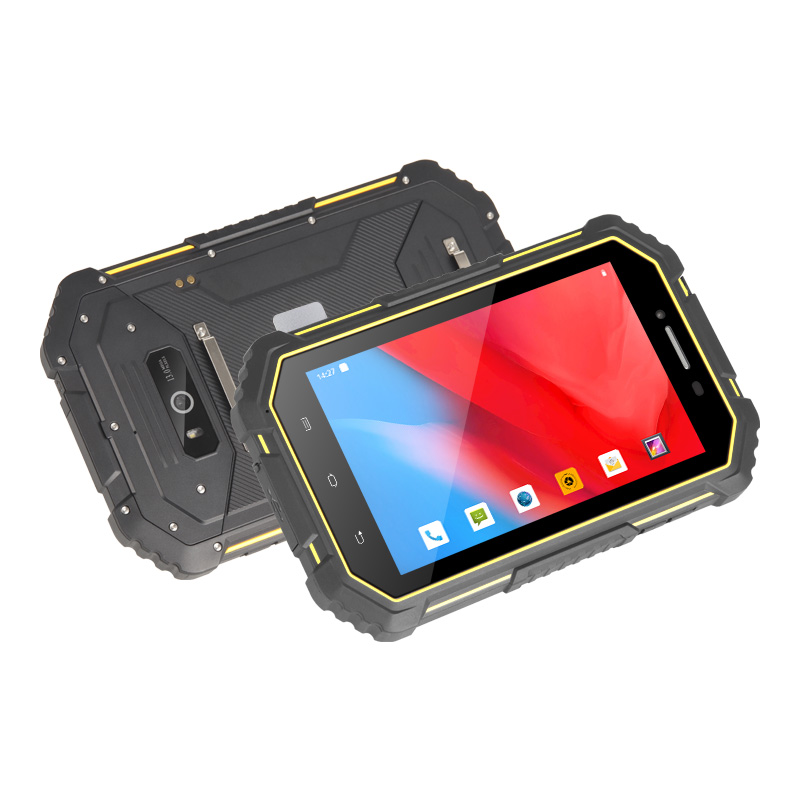 Various Interface
The Android industrial rugged tablet 10 inch allows various application interfaces like, multiple COM, high-definition display, and RJ45 interfaces.
The industrial rugged tablet 10 inch and other rugged devices have many advantages to offer. These rugged devices are very suitable for industrial work as they can tolerate the harsh conditions that are usually inside the industries. Rugged devices like rugged tablets 10 inches are specially designed and manufactured. They are strong, sturdy waterproof, dustproof, vibration resistant, Extreme temperature resistant, and have a visible screen under bright light. Moreover, they come in the various operating system as well. Therefore, whichever operating system the workers use on day-to-day basis, they can have that.
Smart devices make our lives very easy. It is crucial to have smart devices in workplaces like industries. This makes everything so much easier and efficient. However, there are still many industries where smart ruggedized tablets are not used and the workers do the work manually. This can cause many human errors and be very time-consuming. Therefore, normalize rugged devices in industries, to make the work environment more efficient, less time consuming, and less burdensome.
Describe Your Needs In Detail!
We will carefully evaluate your needs and give professional solutions.
Free Inquiry