Top 5 Educational Tablets for Students in 2022
Modern children surprise with their ability to quickly master complex technical devices: mobile phones, educational tablet for students, computers, laptops… Considering that a child with a tablet in his hands has already become a common occurrence, parents should seriously think about which devices to buy for small users.
How to choose educational tablet for students?
Choosing a tablet for a child is a real task with an asterisk. An overview of popular devices will help you find the best model.
Fashion gadgets have long ceased to be an unusual toy for children. Today they are necessary not only for fun leisure activities, but also for learning, communicating with relatives and friends.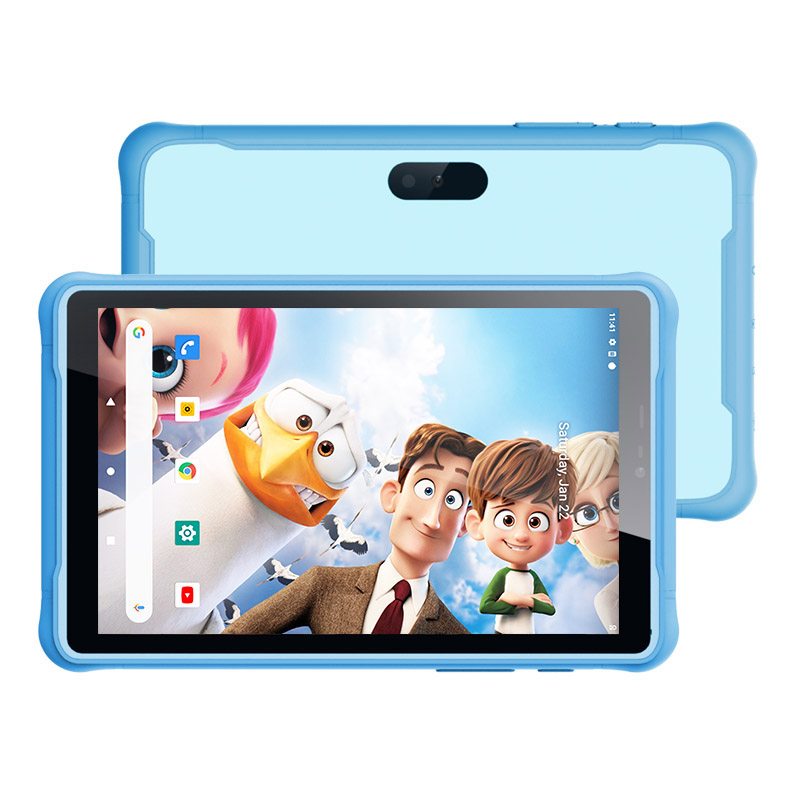 Note! When choosing an educational tablet for students, the main task of parents is a detailed study of all the basic characteristics of an electronic assistant.
After all, the device must be safe for the child and meet high quality criteria.
For this reason, it is important to consider in detail such parameters as:
Children are interested in watching colorful pictures on a large screen, so a device with a diagonal of 7-8 inches will be the best option.
Experts advise choosing models with high resolution – 1280×720 or 2048×1536 pixels;
Processor characteristics
Models designed for children are equipped with fairly powerful processors.
For preschool children, a device with a dual-core processor is suitable, and for older children it is better to purchase a device with 4-6 cores;
RAM
Affects the performance of the equipment and affects both boot time and stability.
The minimum value is 1 GB, which is suitable for babies up to 5 years old.
If the child is older, it is better to give preference to a model with a memory margin of 3 GB or more;
Battery
An important element on which the operating time of the device in offline mode depends
Capacitance needs to be taken into account
Tablets in the middle price segment are equipped with a 3000-6000 mAh battery, and stronger models have 10000-12000 mAh batteries;
Additional functionality of educational tablet for students
Modern children's tablets can be equipped with rear and front cameras and be able to make calls.
A plug-in keyboard may also be available – it will be especially useful for schoolchildren.
Popular Models
The rating of popular devices we CWELL can provide will help you decide which tablet is better to buy for a child.
1. UTAB Q801 8 Inch Android 11 Educational Children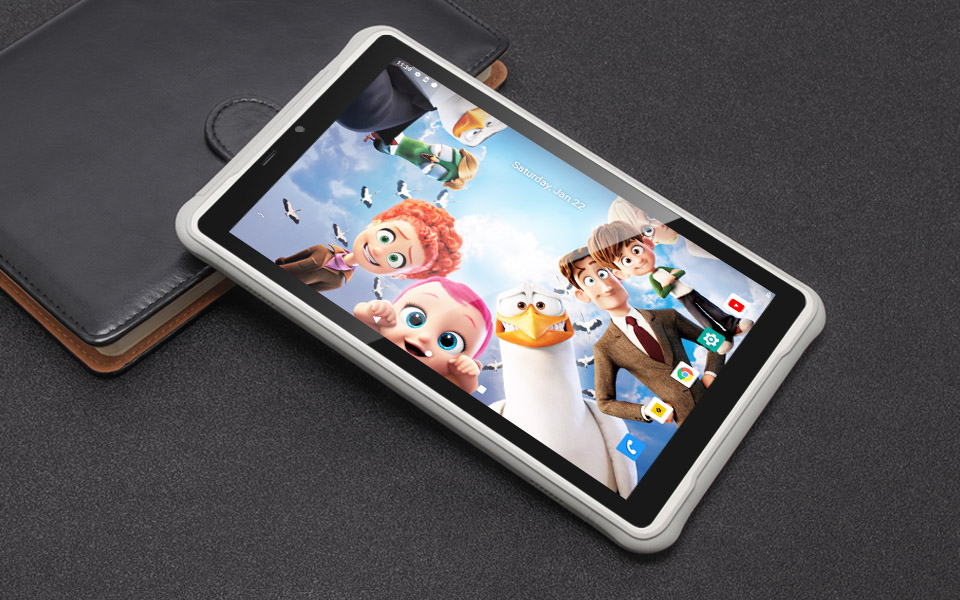 1) Android 11 Operating System
3) Drop-resistant Design
2) 5MP/2MP Double Cameras
4) Built-in 5000mAh Battery
5) Support 4G FDD-LTE Network
6) 3 GB RAM+32 GB ROM
This UTAB Q801 is the best tablet for kids overall. It's effectively hardware-wise 8-inch tablet: it has the quad-core processor, 3GB of RAM and 32GB of ROM. And it can store more suitable cartoons, videos, educational games, e-books, etc. The 5000mAh battery can provide kids with enough time to read and watch TV videos.
The lightweight design of the protective cover can protect your child's tablet from dust and prevent the child from falling and bruising while playing.
2. UTAB Q1013 10.1 Inch Android 11 Educational Kids Tablet For Children Learning And Playing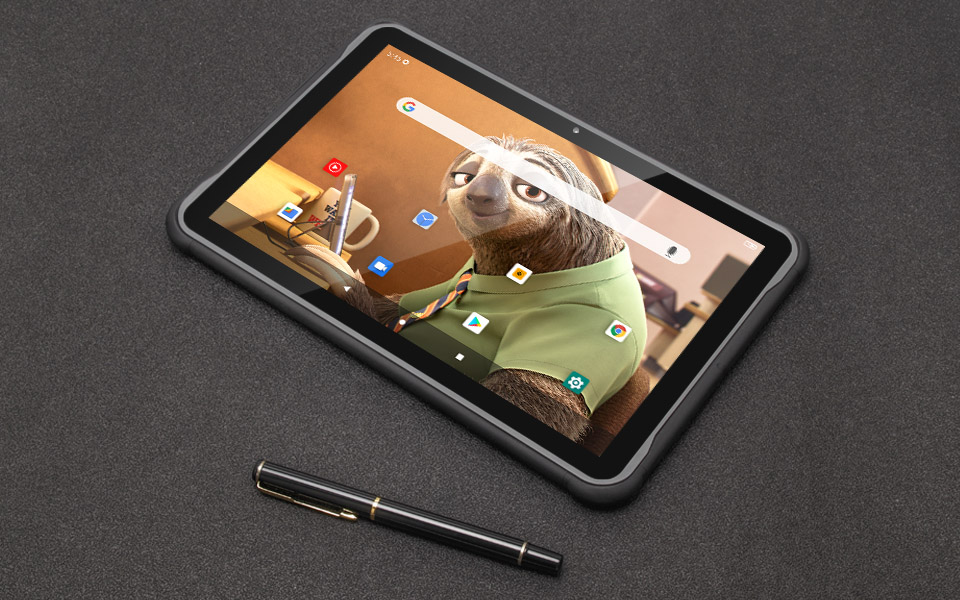 A compact device designed specifically for young children and schoolchildren.
It is a smart device with impeccable functionality, which provides a lot of educational and entertainment programs.
The developer also took care of creating safe content, adding a special application to the device.
To restrict access to certain sites, the model has a parental control function.
Specifications:
Diagonal and screen type – 10.1″, capacitive;
memory for data storage – 32 GB;
number of processor cores – 4;
the maximum capacity of memory cards is 128 GB;
battery capacity – 5000 mAh;
device dimensions – 252*170*12 mm.
Advantages
Compact size with wide possibilities;
child-safe screen;
excellent sound;
quite powerful stuffing;
acceptable price.
Disadvantages
The device is not suitable for serious tasks;
guarantee period;
Standard equipment.
3. Boxchip V88 7-Inch HD Touch Screen 2 GB RAM Android Kids Educational Tablet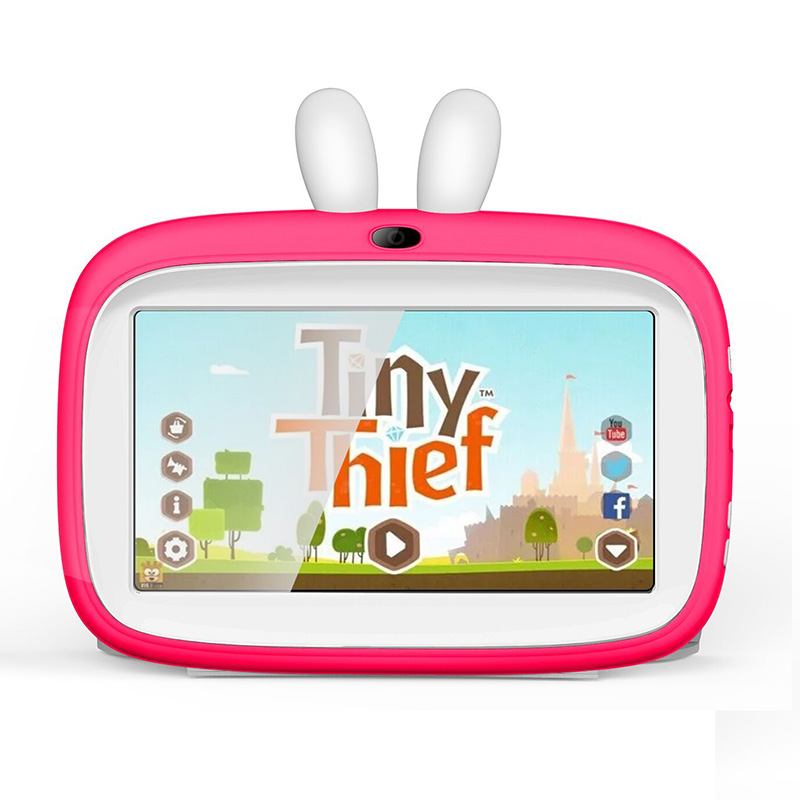 Screen: 7″ (1024×600), IPS capacitive touch screen
Processor: Allwinner A50 Quad-core ARM Cortex™-A7@1.8GHz
Operating system: Android 8.1
Cameras: main 2 MP, front 0.3 MP
A full-featured educational tablet for students that is sure to please the child and his parents.
An improved model designed for preschool children, equipped with two speakers for high-quality sound.
Despite the fact that the case seems quite powerful, the electrical appliance is light in weight.
There is a bright protective case, which is sure to please the child.
4. Boxchip Q704 7 Inch Quad Core Lovely Android Educational Kids Tablet PC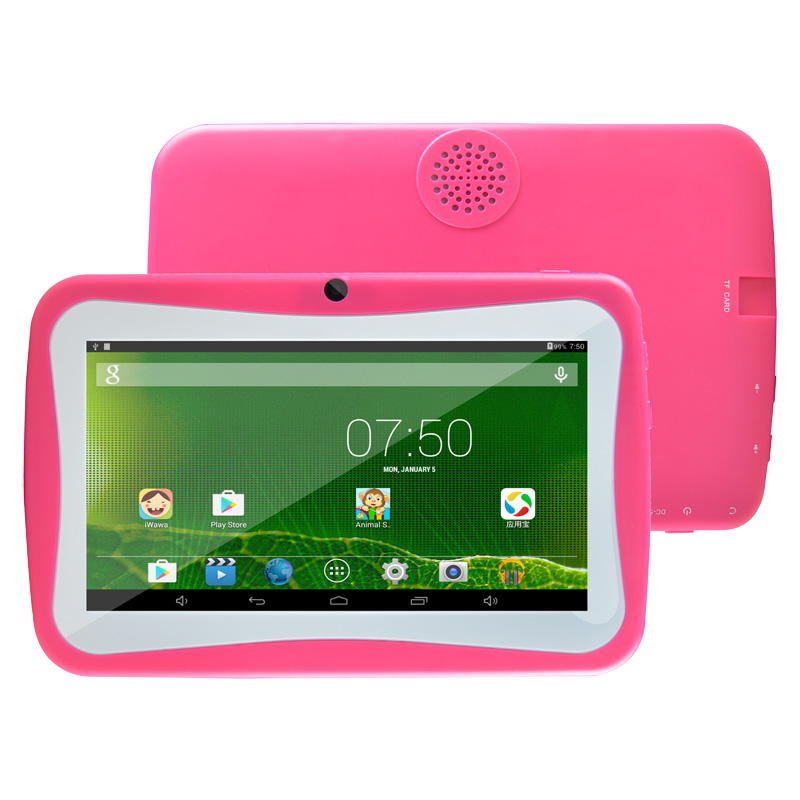 A nice device with which it will be convenient to watch cartoons and educational programs
It is a non-trivial educational tablet for students that will delight every child. The device has a parental control function, so that adults can always be sure that their child is completely safe.
Especially for little princesses, the kit includes a pink case – cute and practical.
Specifications:
Diagonal and screen type – 7″, capacitive;
memory for data storage – 8 GB;
Furthermore, number of processor cores – 4;
the maximum capacity of memory cards is 32 GB;
Moreover, battery capacity – 2500 mAh;
Device dimensions – 197*125*11.5 mm.
Advantages
A good supply of data storage;
Versatility of use;
Impeccable sound;
Acceptable dimensions of the device;
Clear instructions included.
Disadvantages
Questions about the strength of the hull;
long charging of the device;
Small RAM.
5. Boxchip Q703 7.0 inch Capacitive Touch Screen 8GB ROM Android Kids Tablet PC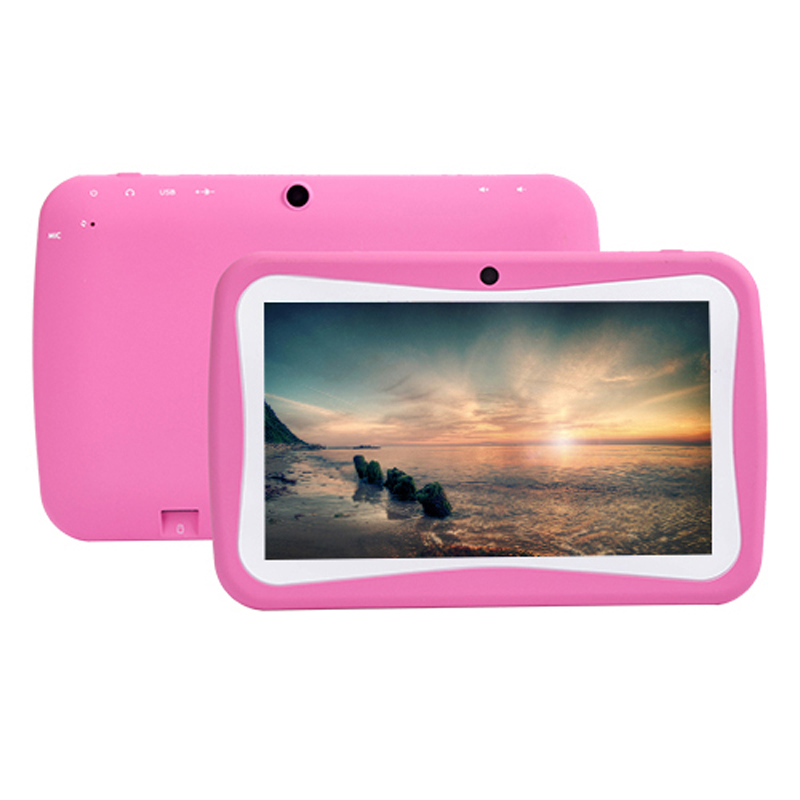 It is a simple model with optimal functionality, with an attractive design.
The device is presented in a durable plastic case – it has a small weight and optimal dimensions, so it will be convenient for the child to watch music and study.
Specifications:
Diagonal and screen type – 7″, capacitive;
Moreover, memory for data storage – 8 GB;
number of processor cores – 4;
Similarly, the maximum capacity of memory cards is 32 GB;
In addition, battery capacity – 2000 mAh;
Dimensions of the device – 197* 125* 11.5 mm.
This Boxchip Q703 tablet for kids offers access to a range of age-appropriate content including books, games, videos, songs and educational Apps. It is equipped with a certified Android 5.1 Lollipop operating system with a 1.3 GHz quad-core processor and built-in 2,500mAh polymer battery.
The kid-friendly tablet has clear content for protecting kids eyesight. 7.0 inch 16: 9 TFT capacitive touch screen, 1024*600px display brings bright and vivid graphics and sharing the screen between kids or playing in bed is comfortable. Every kid loves to play.
When you buy a kids' tablet from us, you'll also enjoy unparalleled customer service from our knowledgeable and friendly staff. Contact us for more information about our kids tablet solutions, we will do our best to serve you.
Describe Your Needs In Detail!
We will carefully evaluate your needs and give professional solutions.
Free Inquiry