Why Should You Buy a Rugged Feature Phone?
The best rugged feature phones on the market offer extreme durability, massive batteries and a wealth of features specific to outdoor use cases. We've tested all the top handsets designed for intensive use and picked out the absolute best options.
The following rugged feature phones are dust and water-resistant, and sometimes are totally waterproof, with cases or shells that are tough enough, so you can drop them on hard surfaces without them breaking. Some of these devices will survive any impact, bump or drop without bearing a scratch, making them ideal for use while outdoors or in dangerous environments. 
So whether it's your hobby or your profession that is leading you to wild or dangerous places, has you needing a device that'll last a long time with plenty of features, or simply makes you prefer hardy phones to fashionable yet fragile standard feature phones, the best rugged feature phone is what you need.
Finally, just bear in mind that while all ruggedized feature phones will be waterproof and dustproof (and therefore meet the IP68 specification), not all waterproof phones will be ruggedized. So think carefully while shopping for the best rugged feature phone for your needs, and make sure you look into all the features that these handsets boast.
So, read on to find out our top picks for the best rugged feature phones on the market right now.
1. UNIWA XP26 2.4 Inch Screen IP68 Waterproof Floating Phone with Power Bank Function
1) IP68 Waterproof
2) Power Bank Function
3) Highlight Torch
4) 1800mAh Big Battery
5) Floatable On The Water
The UNIWA XP26 is the newest rugged feature phone under the UNIWA banner.
In terms of durability, the XP26 is IP68 certified to feature QVGA TFT display screen. The device also features a wireless radio and LED torch, making daily life simple and convenient.
2. UNIWA XP25 2 Inch Screen Dual SIM Card IP68 Waterproof Rugged Phone with Keypad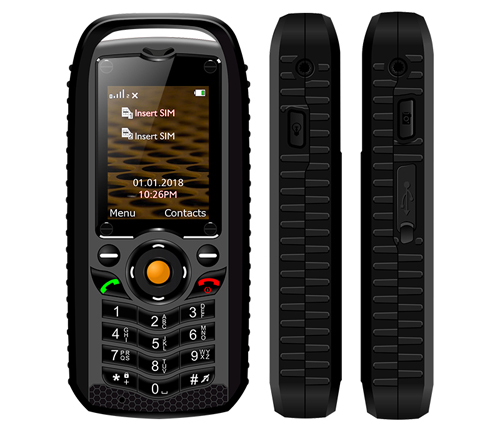 1) IP68 Waterproof
2) 1300mAh Battery
3) Wireless Radio
4) 2.0 inch high definition TFT screen, 220*176px
5) 2020 box speaker
6)Support TF card up to 8GB maximally
The UNIWA XP25 is a great ruggedized feature phone you can find here right now, boasting a few top tools you'll struggle to find on its rivals.
UNIWA XP25 rugged feature phone equips a 2020 box speaker, producing loud ringtones. You will never miss a call anywhere in a house.
Best of all, this rugged feature phone doesn't cost too much, so its tricks aren't exclusive to those who can afford it. If you need something hardy and long-lasting, this is our pick for the best rugged phone right now.
3. UNIWA S8 2.4 Inch QVGA Screen IP68 Waterproof Rugged Phone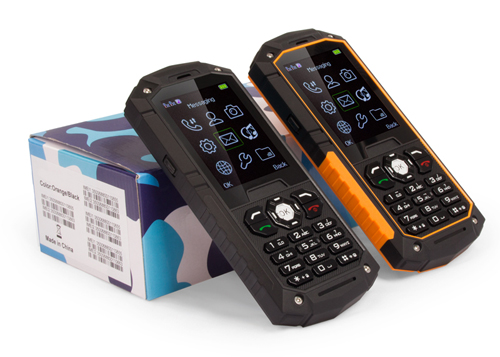 1) IP68 Waterproof
2) 30 Meters Powerful Torch
3) Big Stereo Loudspeaker
4) Big Battery Long Standby
5) 2.4-inch QVGA display screen, 320*240px
6) Support wireless radio
The UNIWA S8 is a worthy buy.
This rugged feature phone is easy to use with the most basic features including Calls, Text Messages, Music and Video play, 0.3MP back camera, Wireless radio, video player and sound recorder, making daily life simple and convenient.
The phone performances well with its MTK6261D chipset. It's also pretty well protected for a rugged phone.
Sure, the phone is a bit behind in a few ways, but it's still the best rugged feature phone you can get right now.
Do you have any interest in these rugged feature phone? If you do, please feel free to tell us, we are always at your service.
Describe Your Needs In Detail!
We will carefully evaluate your needs and give professional solutions.
Free Inquiry