Rugged Feature Phone: UNIWA XP28 IP68 Waterproof
Advantages of a rugged feature phone:
The benefits of buying a rugged feature phone, at this point, will certainly be clear. These phone models enjoy a longer life than all other latest generation phones.
There is no risk of the screen breaking, because they are structured in such a way as to withstand any type of impact, as rugged feature phones are characterized by a much thicker body than that of common ones; they are usually made of plastic and rubber materials, precisely in order to absorb shocks in the best possible way.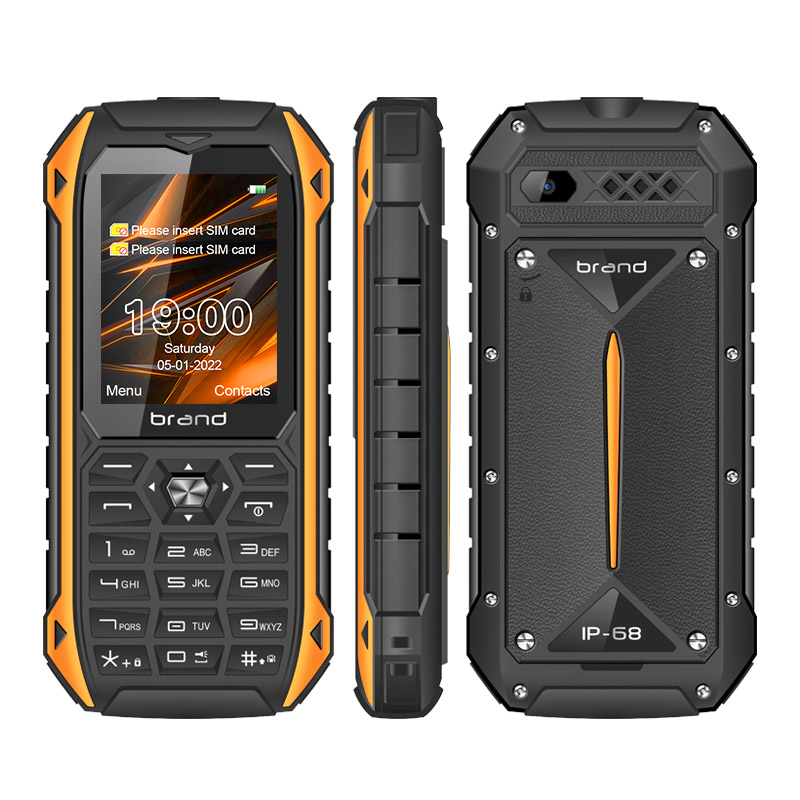 Aesthetic and Functional Disadvantages
Phones of this magnitude have aesthetic and functional disadvantages. They are in fact larger and heavier than the common ones, due to the rubber shell that protects the device from any falls.
The camera, as a rule, is not distinguished by excellent performance. After all, this is a work phone. Another aspect that goes to the detriment of Rugged feature phones is the price.
The price of Rugged feature phones is usually higher than that of normal cellphones due to the particular attention due to the construction of the body.
Rugged feature phones are still considered a niche product, also due to their unattractive physiognomy.
But the research did not stop and with the passage of time and with the development of technology, experts have managed to overturn the idea that we do when we talk about rugged feature phones. In fact, it was possible to create a completely new model, with a completely different design.
Rugged Phones Are Less Heavy and Bulky
The latest generation of rugged feature phones are less heavy and bulky, as they have a much thinner body; they also have a less square design than the common rugged cellphones.
In this way, it was possible to combine the appreciated aesthetics with the incredible performance of rugged feature phones.
Choose the Best Indestructible Rugged Feature Phones
If you are looking to buy a rugged feature phone, you must first establish your budget and the use you want to make of it.
If you intend to buy it as a second phone, to use right in the workplace, you should focus your attention on simpler, cheaper models. They will certainly have lower performance than the more advanced models, less powerful battery and less memory.
Waterproof and impervious to dust
If, on the other hand, you decide to buy it to use it always, then it is good that you direct you to the more advanced models. They, in addition to more memory and better performance, rugged feature phones also have a more attractive design, although they still retain their size and weight.
When you buy a rugged mobile phone, you need to make sure it has IP68 certification, issued by the International Electrotechnical Commission (IEC). The abbreviation IP indicates that the phone is resistant to dust and water.
The numbers following the abbreviation indicate the level of resistance that the mobile phone has. Take IP68 as an example. 68 indicates that it is completely protected from sand and continuous immersion in liquids (water) at a depth of more than one meter.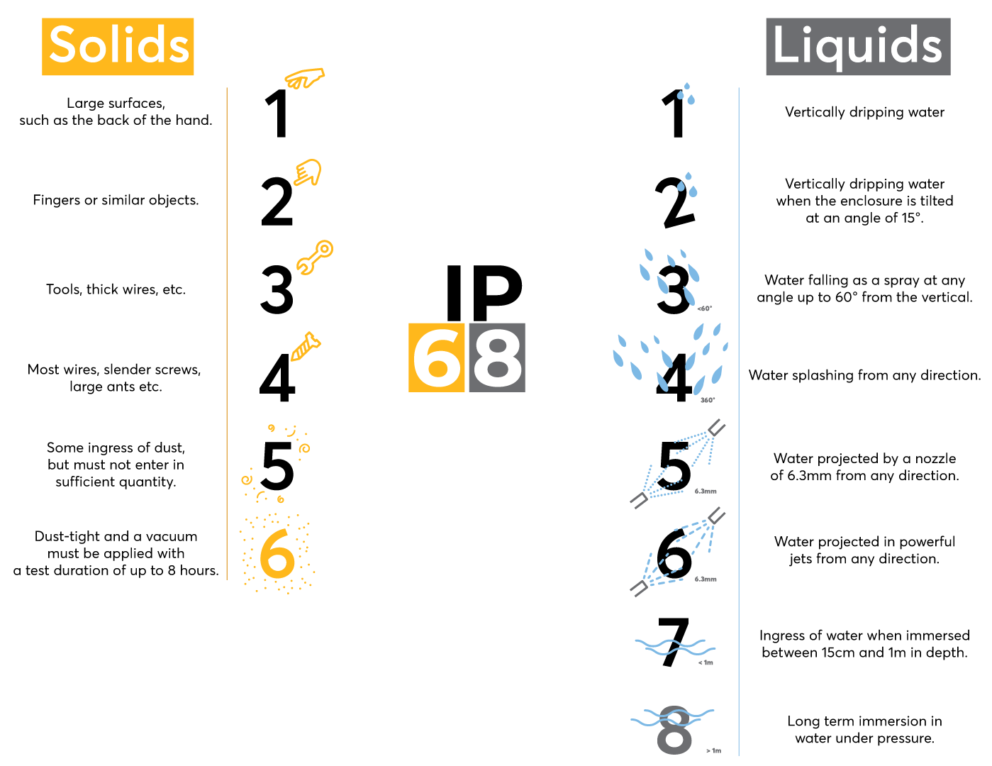 The Best Rugged Feature phones
Here are the detailed features of the best rugged feature phone on CWELL. As already mentioned, the performance of your new phone will largely depend on the model you choose; so, do not be influenced too much by the price.
Best indestructible and waterproof feature phone:
IP 68 Waterproof and dust-proof, it can survive under 1.5 m of water for 30 minutes.
Can be used as Power Bank Function
Highlight Torch
1800mAh Big Battery
Floatable On The Water
Opinions of Those Who Bought Rugged Feature Phone
Many are moving towards a rugged feature phones; some for necessity, some for personal tastes. We will insert a summary of the opinions of those who have purchased and used the rugged feature phones in order to offer you a complete overview.
Those who bought UNIWA XP28 were overall satisfied with it. In fact, rugged feature phone found excellent build quality, resistance and functionality. The object of interest is certainly the resistance to water and dust, however, is not the most innovative.
UNIWA XP28 was especially appreciated for its excellent value for money. All in all, it is a good phone, with a fairly fast operating system.
This rugged feature phone is the best option
For a rugged feature phone, it is small, and it doesn't bother you if you keep it in your pocket while working. It is completely water-resistant, even if it is completely submerged. It is a model that has just the basic functions, so photos, messages and calls. The photos are not of quality, but the battery is long-lasting.
If you opt for the purchase of a rugged feature phone, indestructible and resistant to everything, this one is the best choice. You can take it wherever you go, no matter where you place it, and be completely sure that it won't break very easily.
Describe Your Needs In Detail!
We will carefully evaluate your needs and give professional solutions.
Free Inquiry