Leading Walkie Talkies of UNIWA in 2022
Who has never dreamed of owning a walkie talkie? If you plan to buy one, here are a few points that will help you pick the right walkie talkie for you, and we will list some leading walkie talkies of UNIWA. Please keep reading on.
Why buy a walkie talkie?
Unlimited communication
People can communicate for unlimited time with walkie talkies as there are no call charges and no limit of the time to talk. Walkie talkies can be used at places where there are no cellular signals. Therefore, these are quite advantageous for outdoor activities like camping, hiking, fishing etc.
Instant Connectivity
This is the most important advantage of using a walkie talkie over a cellular device. With only a press of a button, your connection is established for communication while with the cellphone a user has to dial the number, wait for ringtone and for the receiver to answer before communicating. Walkie talkies are thus most important when the speed of connectivity is very important and is a priority.
Service throughout emergencies
Many times under the emergency conditions the communication network breaks down. Cell phone towers and landlines stop working throughout an emergency or catastrophe. But walkie talkies even survive the emergencies. They continue to work under the emergency and provide many benefits in that condition like connection can be established instantly, all workers can be contacted at once and messages can be delivered within no time.
There are other reasons for buying a walkie talkie. If you think of one, welcome to share it with us.
How to pick the right walkie talkie?
When searching for the right walkie-talkies for your needs, there are a few key features to check.
The number of channels will determine how many people can use your walkie-talkies at once. This is important to consider if you're planning on using the devices for work or group communication purposes, as too few channels mean potentially missing out on vital messages during conversations between multiple parties.
If you want to communicate long distances with your walkie-talkies, it makes sense to check their talk range capabilities before committing. This is because the distance a device can transmit over varies depending on its technology and power output.
Some offer up to 25 miles of coverage, while others may only be capable of transmitting across several feet. As such, make sure you understand precisely what sort of distances each model has to offer before making your decision.
Walkie-talkies are often used in challenging situations, so it's essential to ensure that your chosen model is built to last. This includes buying a device with sufficient storage capabilities, an ergonomic design, and a weatherproof casing for safety during challenging conditions.
Battery Life And Recharge Time
The battery life of walkie-talkies will directly affect how long they can be used between charges. If the devices spend most of their time in vehicles or stationary positions, this may not matter too much, but if your team uses them while on foot, you should consider how quickly each one recharges when required.
A rechargeable unit takes several hours to charge back up again fully. In contrast, some models only take 30 minutes, which may be an essential consideration if you need to make frequent transmissions or updates.
Finally, the walkie-talkies you choose must be easy to use and understand right from the start. In addition, the devices should have large buttons for ease of access during emergencies when users could be distracted or panicked due to their surroundings.
Leading walkie talkies of UNIWA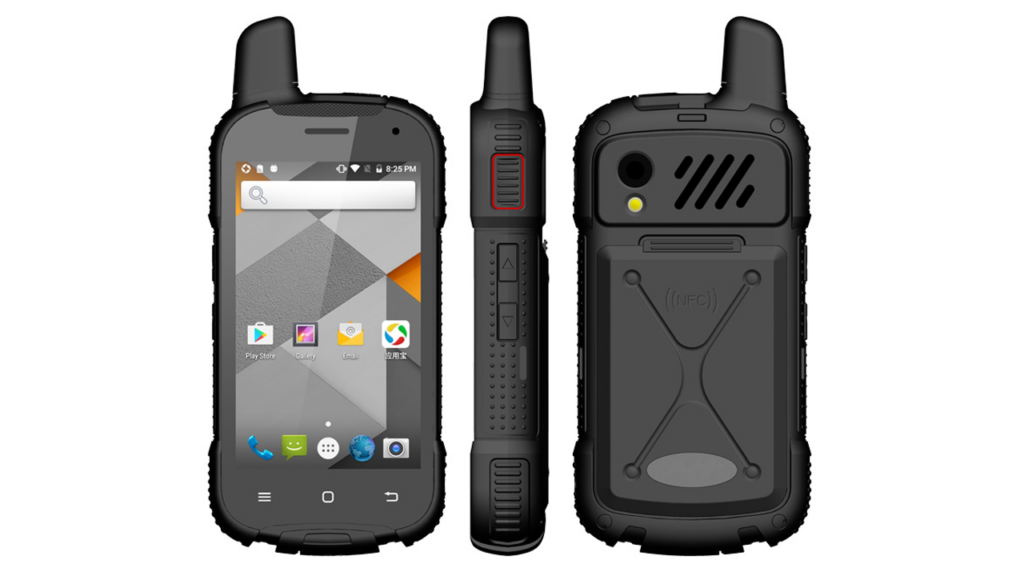 UNIWA F100 4 Inch Android PoC Radio Zello PTT 4G Walkie Talkie NFC SOS Button
This walkie talkie is compact and lightweight with a slim and thin look, allowing you easily to carry.
Besides, it has an emergency SOS button. It can provide you with great help when you are in emergency condition.
It has a removable 3.8V/3800mAh Li-Po battery with a long standby time. You don't need to worry about power issues.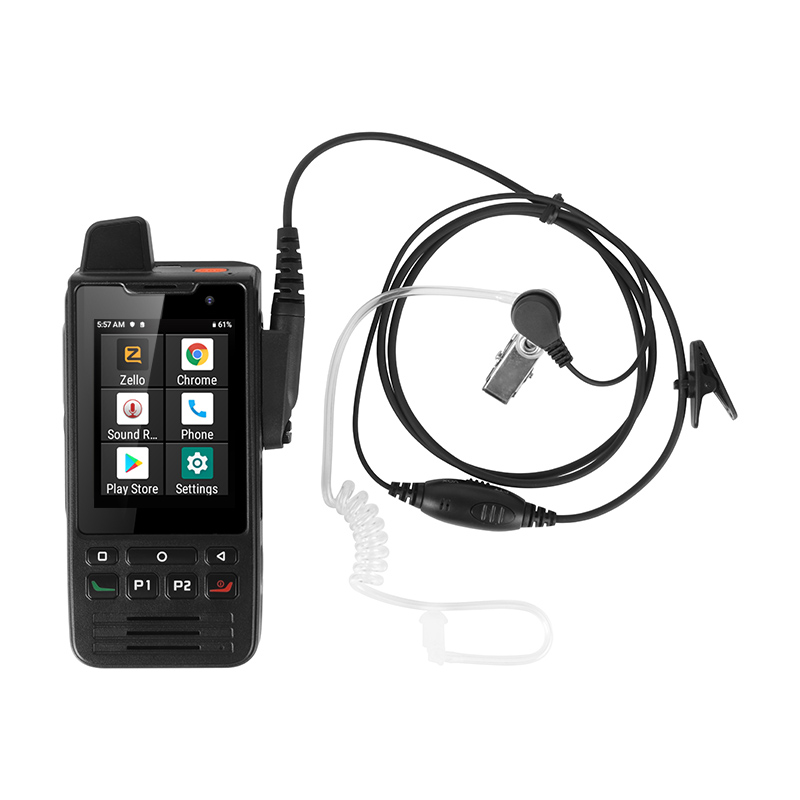 UNIWA F60 IP68 Waterproof 2.8'' 4G GSM POC Walkie Talkie with NFC and SOS Button
1) IP68 Waterproof
2) 4G FDD/TDD-LTE
3) 5300mAh Battery, 2A Fast Charging
4) M6 Standard Port
5) 2.4GHz/5GHz Dual Band WiFi
6) Android 9.0 OS
7) 2W loudspeaker
8) Support NFC
9) Customizable SOS button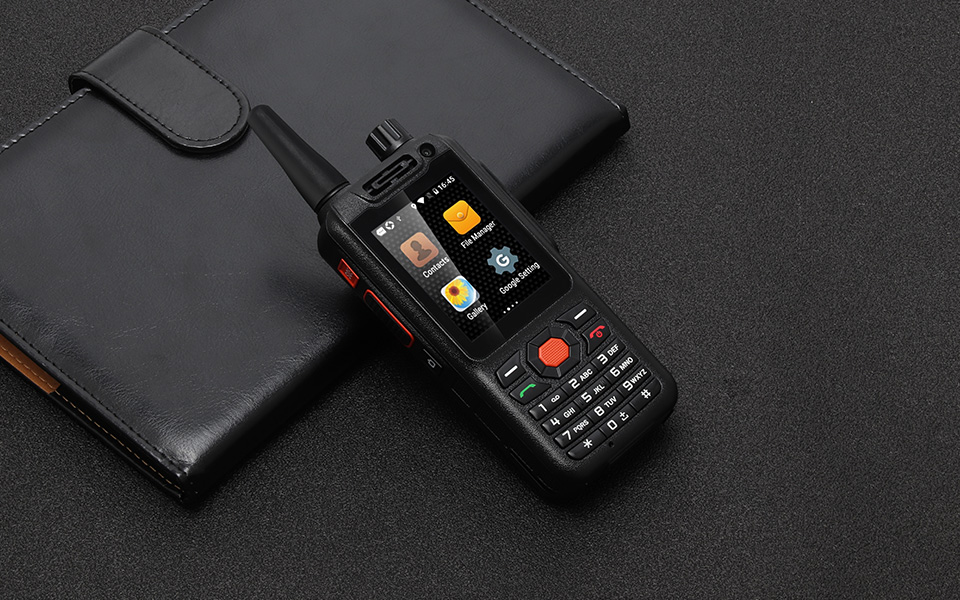 UNIWA F25 2.4 Inch Screen 4G LTE Android Mobile Zello Walkie Talkie
UNIWA F25, this walkie talkie is also compact and lightweight with a slim and thin look. It allows you to put the radio in your pocket or clip it to your belt easily
The unique and ergonomic design of walkie talkies belt clip is unlike the traditional one. It allows quick removal and installation.
Emergency SOS alarm will provide you with great help when you are in emergency condition.
It also supports GPS/BDS/A-GPS, so it can accurately locate the location and provide adequate security.
Conclusion
Walkie-talkies are useful devices in many fields, such as construction field. We believe you already have had a general idea how to pick one for your need. If you have any other questions, you're always welcome to contact us.
Describe Your Needs In Detail!
We will carefully evaluate your needs and give professional solutions.
Free Inquiry