How to Choose The Tablets
The tablets are an irreplaceable device. On it, you can read books, work on the road, play cartoons for children, finally. It is useful for those who travel a lot or work outside the office.
When choosing a tablets, you need to decide why you need it. If you're just watching movies or checking social media, you can opt for an inexpensive model. If the tasks are more difficult in the plans, you should pay attention to powerful tablets that can easily replace a laptop.
Which platform to choose
The two most common platforms are Android and iOS. It is impossible to say unequivocally which one is better. When choosing, it is best to think about what platform you have a smartphone or, for example, a laptop on. If you already have all the gadgets from Apple, it's better to buy an iOS tablet right away. If everything works on Android, then it is better to buy a tablet on this platform. This will ensure the devices are compatible with each other.
How much power is needed for different tasks
The processor is responsible for the power of the gadget. Determining the power is simple: you need to look at the number of cores and clock speed. The higher the value, the more powerful the processor and the faster the tablet. That is, eight processor cores are better than four.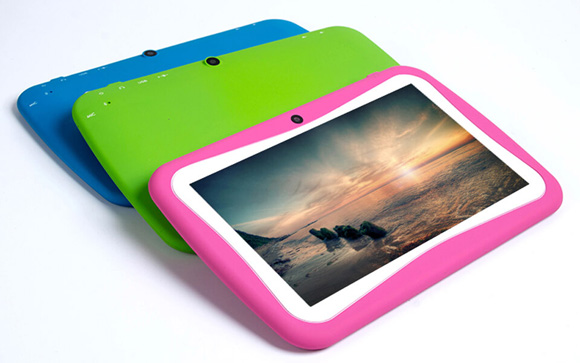 The processor controls the operation of the LTE and NFC modules. The first is responsible for the Internet, and the second for establishing communication with other objects. That is, you can connect, for example, a bank card to a tablet with an NFC module and pay in a store with a tablet. Yes, it will look funny.
The most powerful processor is needed for those who plan to play 3D games, shoot high-definition video, perform complex tasks and run complex programs. For those who are not going to do anything like that on a tablet, a quad-core processor is quite suitable.
How much memory is needed
The tablet has two types of memory: RAM and built-in. The speed of the tablet depends on the amount of RAM when several applications are launched simultaneously. The more RAM, the less the device slows down when switching between applications and while working in applications. For those who are not going to open a heavy game and listen to music in parallel, 1 GB of memory is quite enough. If sometimes you still want to play, you can take a tablet with 2 GB. The most powerful tablets have 3 and 4 GB of RAM.
The amount of onboard memory determines how much information you can store on your device. It depends on this indicator how quickly you have to get rid of photos and videos in order to make room for one more frame. This parameter is especially important if you are choosing a device that does not have a slot for external memory cards. If you plan to take a lot of photos and videos, it is better to immediately take a device with at least 64 GB of memory.
How screens differ
Screens differ in two dimensions: size and resolution. Most often, tablets are equipped with screens with a diagonal of 7, 8 or 10 inches. The larger the diagonal, the more convenient it is to watch movies on the tablet, work with text documents, and play games.
Resolution is responsible for the quality of the picture. Don't go chasing the highest resolution; it just doesn't work for a pretty small tablet screen. For a 7-inch screen, a resolution of 1280 × 720 pixels is suitable, for a ten-inch screen – 1920 × 1080. You can choose a higher resolution, but you need to take into account that the tablet will consume a lot of energy during operation and require frequent charging.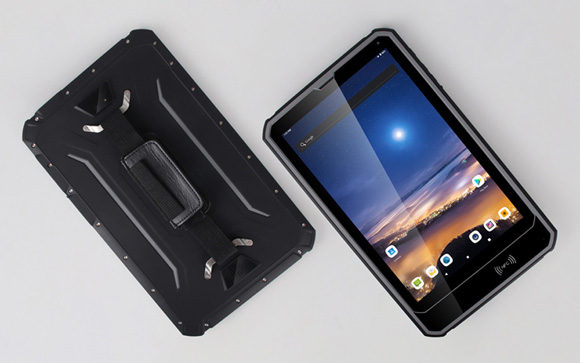 How long can a tablet last on a single charge
It is unlikely that it will be possible to know in advance how long the tablet can last on a single charge. The discharge time often depends on the mode of use of the gadget. When choosing, you should read the reviews and pay attention to the battery capacity indicator. By itself, it is not so informative, but it can help when choosing between two models – of course, choosing a model with a more capacious battery is worth it. It should be borne in mind that tablets with a high screen resolution or with constant work with a mobile network, that is, with the constant inclusion of 4G or LTE, will discharge faster.
What additional functions might be useful
Those looking for an alternative to a laptop should pay attention to tablets with keyboard connectivity. Those who want to draw on a tablet will need a stylus.
The built-in NFC module will help to connect the tablets with wireless devices, connect a bank or other smart card to the tablets.
When choosing, you should pay attention to what file formats the tablet can recognize. Some formats are not available to him. Another important point is the ability to connect to a mobile network. There are tablet models that only connect to the Internet via Wi-Fi. Such models are unlikely to be suitable for those who want to have stable access to the Internet.
Describe Your Needs In Detail!
We will carefully evaluate your needs and give professional solutions.
Free Inquiry