How to Set up Kids Tablet
Tablets have a place in learning and development for kids at schools and at home environment. There is nothing good than real-life hands-on learning prospects for kids. Kids tablets often contain pre-installed purposeful apps that are relevant and encourage kids' learning. Being highly interactive, the tablets promote kids' control of hand gestures. Working with tablets helps stimulate kids' experiences leading to stronger learning. As tablets are bright in colours and contain inclusive animations, learning is always fun with tablets. They motivate kids to solve problems. In addition to education, the tablets provide harmless amusement to kids through games, animated stories, and music.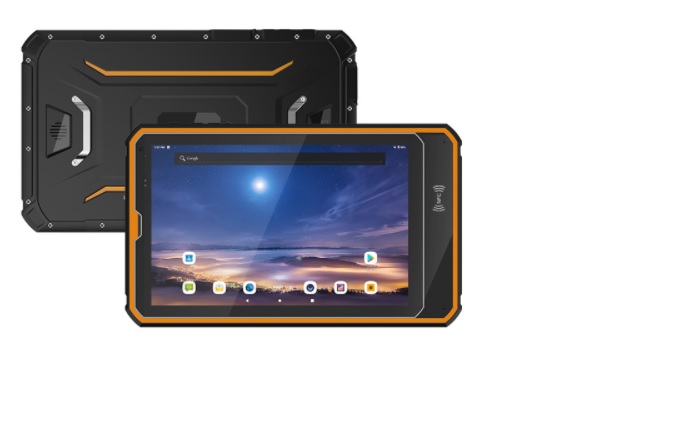 Letting a kid use a tablet is a logical solution to keep him at par with the technological trends. When kids interact with tablet functions, they learn how to make use of various apps, make changes, and modify settings. The best time, however, to introduce a tablet to the kids is when they are at least 3 to 4 years old. They can easily benefit from the educational features of the tablets. As a result, their social development does not interrupt. However, as a parent or teacher, one should understand that limits are important. 
Tips to Setup Kids Tablet 
Here are a few tools that make tablets safe to use by your kids with a more positive experience. 
Erase previous data on the tablet
Always make sure to take a backup first and hand over the tablet to your kid by cleaning all the existing data. It might be inappropriate for your child to use some applications.
iPhone users can securely erase their device by heading to:
Settings > General > Reset and tap Erase All Content and Settings
Android phone users should ensure to encrypt their phone's data first:
Go to Settings > Security and then look for an Encryption setting
The location of settings varies according to the manufacturer's design and the model of the device.
Next, go to Settings > System > Reset Options and choose to Erase All Data (Factory Reset).
Irrespective of whether you wish to hand over an Apple or Android tablet, just make sure that you wipe it. You are doing this because you would want to set up the kid's tablet with your kid's user profile. Apple tablets don't give users a choice to record more than one user profile per tablet. If you wish to set up two separate user profiles on a single Android tablet, a message pops up for you. You need to have a separate space for your kid to avoid mixing up personal data while using the tablet. 
Setting up parental controls
Tablets do have parental settings to let you stay in command of tablet usage. You can also monitor the amount of time your kid had actually spent on using a particular program on the tablet.  If you see your child has already spent enough time, you can automatically limit your kid's time. The content and privacy restrictions screen on an iPad are the best apps to manage your kids' tablet freely.
These tools on the tablet allow the parents to review apps before downloading them. You have the privilege to block inappropriate content too, such as adultery, violence, and the use of explicit language. To save your kid from getting in too much into using the tablet, define the limits of hours in a day.  You can even lock the tablet so that your kids can't access the apps when it is time to sleep or any other time you wish.  
Turn on Family Sharing Tool on Apple Tablets
Turn on Family Sharing and create an Apple ID for your kids to set up parental controls from your iPhone. In the set up, you will have to provide your kids' birthdate too. Then follow the specific instructions to set up tablet's Screen Time.
Set up Google Family Link on kids tablet
Google Family Link works when both parents and kids are using Android devices. Even if you have the iPhone and you want to manage your kid's Android tablet, Google Family Link works too. To set it up, you and your kid will download the app – one labels "for parents" and the other labels "for children and teens". Resultantly, your kid will have his own Google account. Do not forget that your kid should have reached a certain age before creating his own Google account.
In countries like South Korea and Spain, the age limit is 14. Netherland requires the kids to have reached the age of 16 before getting such facilities. Never encourage your kid to create his own account using fake age. As stated above, Google provides Google Family Link as the best surveillance tool to monitor your kid's tablet use.  
Add the right accessories
Sometimes, your kid might like to listen to music take his online classes as in the case of Pandemic. To protect your child's ears, use the best quality headphones suitable for kids aging 2½ to 11. The purpose is to keep close to safe volumes. You can share such headphones with your child's siblings as well.
Protecting kids tablet screen
There is a possibility that your kid gets hard on his tablet. Use a better quality tempered glass screen protector. There are cheap options available for iPads and they guard against scratches as efficiently as expensive ones.  
Download games and apps
Before you hand over the tablet to your kid, preload some educational and fun related apps for your kid. There are apps that work magnificent for kids aging between 2 to 12. They encourage and motivate the young learners to explore with science, English, math, and coding etc. Bedtime Math app makes numbers. A peer-reviewed study discovered how the app helped improve both parents and kids' math skills. Likewise, Lightbot and Lightbot Jr are the puzzle apps meant to teach basic coding techniques to kids aging above 4. Kids can also have the opportunity to develop their social skills as well.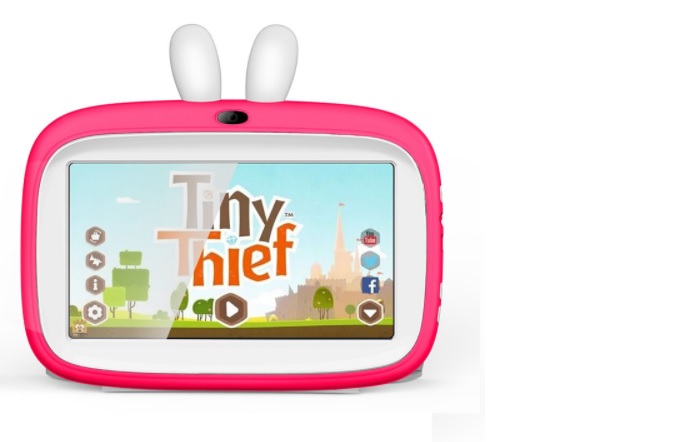 Summary
Setting up a kids tablet requires parents' absolute attention. The need to grow with time and learn about new technologies is undeniable. However, there should be limitation to anything that may impact your kids' development in a negative way. Setting up parental controls on Apple or Android tablets and reviewing the apps before downloading them are absolutely essential.
Describe Your Needs In Detail!
We will carefully evaluate your needs and give professional solutions.
Free Inquiry